Urjit Patel quits! From demonetisation, new currency notes to repo rate, key policy changes RBI governor signed off on
Notably, Patel was one of the key candidates in line to become RBI governor after Rajan decided to exit from his post once his tenure ended in September 2016.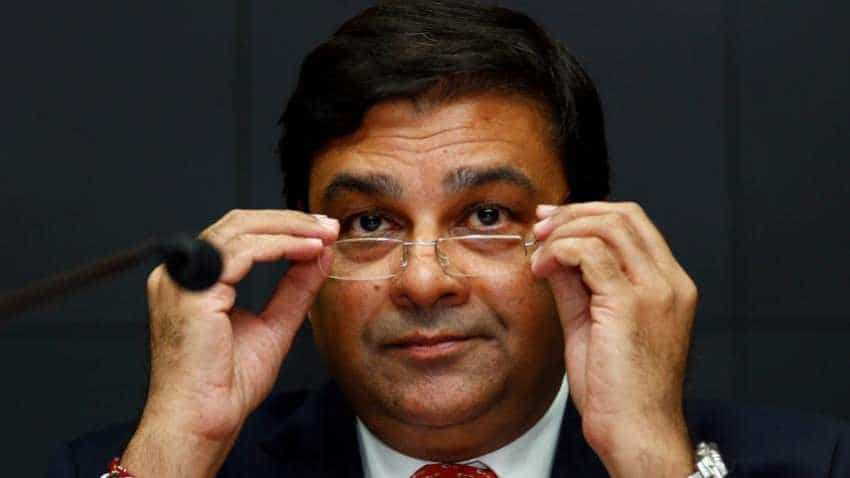 Patel was more of a silent governor whose actions spoke for him. Photo: Reuters
The Reserve Bank of India (RBI) is short of a governor, as Urjit Patel has decided to quit from his post 'with immediate effect'. This comes as a shock as it is the shortest tenure of an RBI governor. Although Patel says his exit is due to personal reasons, but there has been a running feud between the RBI and the government over recent months, especially as the Patel led MPC has refused to cut interest rates. Government says it needs the RBI to play along as tight monetary policy will hurt economic growth. Currently both RBI and government are in public dispute, where the central bank's independence is being fought over.
Notably, Patel was one of the key candidates in line to become RBI governor after Rajan decided to exit from his post once his tenure ended in September 2016.
Unlike Rajan who was known for his outspokenness, Patel was more of a silent governor whose actions spoke for him. Significantly, he had signed off on the government's demonetisation of Rs 500 and Rs 1000 notes.
In his little over two year's tenure, it would not be wrong to say that Patel was part of major changes in India. Let's check them out. 
Demonetisation! 
One of the key developments that Patel was part of is no doubt, demonetisation, wherein India trashed 86% of its currency chest. 
Within two months of his tenure starting, Prime Minister Narendra Modi on November 08, 2016, ordered ban of the two highest denomination notes in India, namely, Rs 500 and Rs 1000!
Here is the Zee Business tweet:
#RBIGuvQuits | देश और बाजार के सामने सबसे बड़ा सवाल, कौन होगा #RBI का नया गवर्नर? जवाब जानने के लिए देखिए ये वीडियो।@SwatiKJain @davemansi145 @AnilSinghviZEE @mrituenjayj pic.twitter.com/3ha2ZG327X

— Zee Business (@ZeeBusiness) December 10, 2018
These banned notes accounted for about Rs 15.44 lakh crore of India's currency in circulation.
Demonetisation was meant for flushing out black money, eliminate Fake Indian Currency Notes (FICN), to strike at the root of financing of terrorism and left wing extremism, to convert non-formal economy into a formal economy to expand tax base and employment and to give a big boost to digitalisation of payments to make India a less cash economy.
However, demonetisation was the beginning of controversy between government and RBI under Patel reign. 
In FY17, RBI's dividend to the government is nearly half of the amount paid last year Rs 30,659 crore compared to Rs 65,876 crore in the same period of the previous year - reaching a five year low.
When all was said and done, RBI indicated in its FY17 report that the money that came back to it, in terms of banned Rs 500 and Rs 1000 notes, was Rs 15.28 lakh crore out of the cumulative Rs 15.44 lakh crore that existed in the same period before PM Modi banned them. In short, almost all the money came back. RBI actually counted all the money! This hit the government over its claims of black money.
Thus, only Rs 16,000 crore of demonetised cash did not come back to the RBI. This made many question PM Modi's demonetisation decision as it was primarily directed at black money. Did India really need a demonetisation process, was it a wise decision, did it really curb finance going to fund terrorism? The RBI faced the heat and it still continues to haunt the central bank.
Remonetisation! 
The money which was banned created massive cash crunch, however, under Patel's leadership RBI managed to reach the remonetisation level. 
India's  CIC which declined to Rs 9,383.78 billion in December 2016 (as demonetised cash came back), RBI continued the remonetisation task at full speed, and the
Indian currency chest then stood at Rs 13,352.66 billion by end of March 2017.
As per data of RBI, India has already been remonetised by end of March 2018, where CIC was at Rs 18,293.48 billion, and now stood at Rs 19,252.44 billion in September 2018.
Latest data of RBI suggests that, India's CIC has already reached to 19,612.63 billion as on October 26, 2018.
#BreakingNews | #UrjitPatel का इस्तीफा और #VijayMallya का प्रत्यर्पण..दो बड़ी खबरें! ऐसे में बाजार पर क्या होगा इसका असर? जानिए अनिल सिंघवी से।@AnilSinghviZEE @SwatiKJain pic.twitter.com/jKNDe4Tn8p

— Zee Business (@ZeeBusiness) December 10, 2018
New Rs 10, Rs 50, Rs 100, Rs 200, Rs 500 and Rs 2000!
While old Rs 500 and Rs 1000 said goodbyes to India in November 2016, the country also witnessed the entry of new Rs 500 and Rs 2000 currency notes.  
The entry of these two new high denomination notes was a clear indication the transformation of entire currency chest.
First RBI introduced new Rs 200 to fill the gap between Rs 100 and Rs 500 in the month of August 2017. 
When Rs 200 was launched, RBI made its interesting move by giving a makeover to Rs 50 and Rs 10 notes. 
Later this year, RBI also launched a new Rs 100 banknote for Indians. 
Apart from color, motif and numeral almost everything is same between Rs 10, Rs 50, Rs 100, Rs 200, Rs 500 and Rs 2000.
Policy repo rate! 
One of the main reasons for Rajan's exit was that the central bank was blamed for not passing the lower inflation benefit in policy repo rate under his reign. It needs to be noted that, RBI is an inflation trajectory government and every decision taken in regards to India monetary policy is surrounded on the performance of Consumer Price Index (CPI). 
When Patel took charge many eyed to what will be his stance in policy repo rate. Majority of experts predicted a status quo in Patel's first monetary policy in October 2016 as RBI governor. 
However, the man of less words surprised everyone by easing policy repo rate from 6.50% which was unchanged since April 2016, to 6.25% in his first monetary policy. 
After keeping policy repo rate at 6.25% for five successive monetary policy meets, Patel once again trim down the rate to 6% in June 2017. 
6% policy repo rate continued untill June 2018, where Patel along with his monetary policy members decided to hike repo rate by 25 basis points to 6.25%. 
He later hiked policy repo rate by another 25 basis points in August 2018 taking the rate to 6.50%. Since then India's policy repo rate stands at 6.50% which was exactly when Patel began his tenure. 
Government feud! 
In recent months, both RBI and government entered into an intense verbal dispute which is impacting the image of the country's two independent institutions. 
Although, RBI reports to the government and the latter has the authority over it, however, the central bank has its sphere of influence to function independently.
While government looks to boost Indian economy's growth on different fronts, RBI is responsible for maintaining financial stability.
However, the current scenario is that, there is bad blood between RBI and government. The war between these two authorities have gone viral and public, becoming even more scarier for the investors and markets. 
In fact, the NDA government even demanded Rs 3.6 lakh crore from RBI, which is more than one-third of the central bank's reserves. Currently, the RBI's reserves stand at Rs 9.59 lakh crore in fiscal year FY18.
Apart from this government has blamed RBI for not giving relaxation to state-owned banks who are under PCA framework. Government demanded RBI to provide relief to somewhat 11 PSBs under PCA so that their bank credit growth can be boosted. 
Like it or not! But Patel was part of some major developments. 
Get Latest Business News, Stock Market Updates and Videos; Check your tax outgo through Income Tax Calculator and save money through our Personal Finance coverage. Check Business Breaking News Live on Zee Business Twitter and Facebook. Subscribe on YouTube.
Updated: Mon, Dec 10, 2018
08:05 pm
Mumbai, ZeeBiz WebDesk