Here are salient features of Direct Tax proposals of Budget 2017
Read salient features of Direct Tax proposals of India's Union Budget 2017-18 announced on February 1, 2017.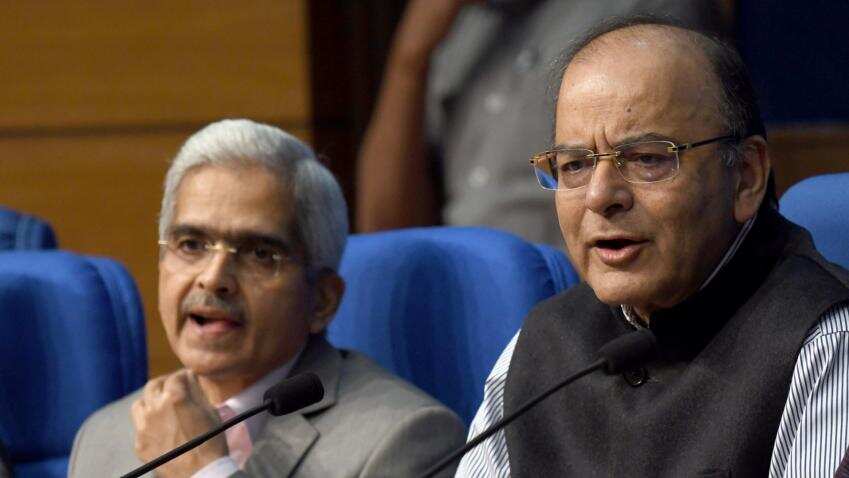 Arun Jaitley, Minister of Finance and Corporate Affairs, Government of India. Image Source: IANS
Finance Minister Arun Jaitley presented India's Union Budget 2017-18 in Lok Sabha on Wednesday. 
FM Jaitley focused on various aspects of the economy during his Union Budget 2017-18 speech.
Jaitley's Union Budget 2017-18 speech touched upon affordable housing, measures for stimulating growth, promoting digital economy, transparency in electoral funding, ease of doing business and personal income tax, among others.
ALSO READ: Here's snapshot of Union Budget 2017 in two minutes
The Central Board of Direct Taxes (CBDT) under the Ministry of Finance released salient features of direct tax proposals made in the budget.
Here are  salient features of Direct Tax proposals announced in Union Budget 2017-18: 
1. Three concessions in the scheme of Income Tax exemption for affordable housing: 
 (a) Area of 30 and 60 square metre (sq mtr) to be counted as carpet area and not built-up area
 (b)  30 sq mtr only in four metropolitan city limits and 60 sq mtr for the rest of the country; 
 (c) Completion period extended from three years to five years 
2. Tax on Notional rental income for builders to be calculated only after one year from the end of the year in which completion certificate is received.
3. Changes in Capital Gain taxation for immovable properties: 
  * Holding period reduce for computation of long term capital gain from three years to two years
  * Base year for counting the cost of property shifted from April 1, 1981 to April 1, 2001 for all classes of assets including immovable property.
4. Basket of financial instrument in which capital gain can be invested without payment of tax to be expanded.
5. For joint development agreement, the liability to pay capital gain tax will arise in the year in which project is completed.
6. For Andhra Pradesh capital, land belonging to owners as on June 2, 2014 to be exempted from capital gain if the same is offered under land-pooling mechanism.
7. Concessional withholding rate of 5% for interest received by foreign entities on loans given in India to be continued for another three years beyond June 30, 2017.    
ALSO READ: Income tax rate slashed: We help you calculate your new tax!                       
8. Start-ups to get two relaxations under the scheme of Income Tax holiday given last year 
(a) The condition of continuous holding of 51% voting rights to be relaxed as long as the original investment of promoter is not diluted. 
(b) Exemption available for three years out of any seven years from the date of establishment instead of three out of five years 
9. The period of carry forward of MAT/AMT credit increased from 10 years to 15 years. 
10. The corporate income tax to be reduced from 30% to 25% for companies with turnover up to Rs 50 crore in 2015-16. This will benefit 96% of existing 6.67 lakh companies. This will result into tax saving of 16.67% for these companies.
11. Deduction for provision for non-perfoming assets (NPA) of banks to be increased from to 8.5% instead of 7.5% of profit. 
12. In case of NPA of non-scheduled cooperative banks, interest to be recognised as income only when received.
13. In the presumptive income tax for small traders, income to be taken as  6% of turnover which is received by digital or banking means. 
14. Cash expenditure allowable to be reduced to Rs 10,000 from the existing Rs 20,000. 
15. Cash transaction of above Rs 3 lakh not to be permitted. The penalty of equal amount to be levied in case of breach.
16. Tax deducted at source (TDS) of 5% not to be deducted for individual insurance agents if they certify their income to be below taxable limit. 
17. Professionals in presumptive scheme to pay advance tax only in one installment in March instead of four. 
18. The time limit for revising a tax return reduced to 12 months. Also time limit for completion of scrutiny will be brought down to 12 months from Assessment Year 2019-20 onwards.
19. Personal income tax for people with income in the slab of Rs 2.5 lakh to Rs 5 lakh to be reduced to 5% instead of 10%. This will reduce their tax liability to half while all other tax payers above this slab will also be benefited in terms of  lesser tax of Rs 12,500 per individual (revenue loss of Rs15,500 crore). 
20. Surcharge of 10% to be levied on individuals with income between Rs 50 lakh to Rs 1 crore (revenue gain of Rs 2,700 crore).
Updated: Wed, Feb 01, 2017
04:43 pm
Mumbai , ZeeBiz WebDesk