India sees favor in eye of Mark Mobius, says, it's time to buy stocks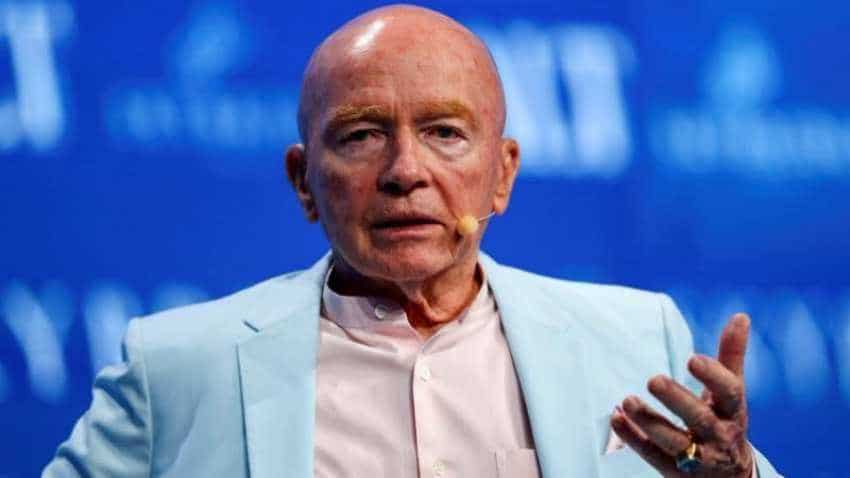 Representational Image: Photo: Reuters
An emerging markets fund manager Mark Mobius in an exlusive interview speaks about investment opportunity in emerging markets. Mobius who is also the founder of Mobius Capital Partners LLP, has shown optimistic sentiments when it come to Indian markets, he in fact believes that the growth rate in the country is much better than that of China and Southeast Asia. Indian benchmark indices Sensex and Nifty 50 have been hovering over 35,000-mark and 10,500-level since start of November month. However, the Dalal Street was on massive bloodbath in the month of September, so much so, that Sensex and Nifty both gave their shining mark of nearly 39,000 and 11,500, as they tumbled by more than 4500 points or 1000 points. 
Interestingly, in Mobius words, stocks in emerging markets are looking "very cheap" now, and that's a buying opportunity. 
This is the key to trading when having an appetite for equities, that when they tumble, many large caps, small caps and mid caps become quite cheap which makes them an investment opportunity to reap higher returns further. 
Many investors sold a heavy sum in emerging markets in past recent months on the back of  financial problems in countries such as Turkey and Argentina, rising US benchmark dollar index, boiling crude oil prices. 
This year, the selling outcome was such that  MSCI Emerging Markets Index — which tracks large and mid-cap stocks in 24 countries has slipped by massively 16% so far. 
However, Mobius in an exclusive interview with CNBC believes that the sell-down has opened investment opportunities in emerging markets.
He said, "At the end of the day, emerging markets equities look very cheap now. It's time to get in."
Talking about Asian markets, Mobius said in the interview that, Asia's rebound has lagged, but the region still presents opportunities, he added. In particular, a number of China's small and medium-sized companies are looking "interesting," the investor. 
Adding further, Mobius showed likeness towards India as he believes that the country's growth rates have surpassed that of China — and Southeast Asia.
Further shedding some light in regards to sector-wise, Mobius stated that, he focuses on companies in traditional industries — such as retail — that are using technology to improve their productivity.
Also, Mobius reportedly has a preference for firms with strong balance sheets, little debt, and those that split their cash reserves between investing for expansion and paying dividend to shareholders.
According to Mobius, dividends are a sign that the company first has cash and also thinks about shareholders. 
Today, the Dalal Street reversed its previous day's losses, as Sensex finished at 35,144.49 above 331.50 points or 0.95% and Nifty 50 higher by 100.30 points or 0.96% ending at 10,582.50. 
Updated: Tue, Nov 13, 2018
06:36 pm
Mumbai, ZeeBiz WebDesk