China unveils fresh steps to curb capital outflows, spur inflows
Inorder to curb capital outflows and to boost foreign currency inflows of the country, China's foreign exchange regulator State Administration of Foreign Exchange (SAFE) has issued new guidelines in the latest step to ease pressure on the yuan currency.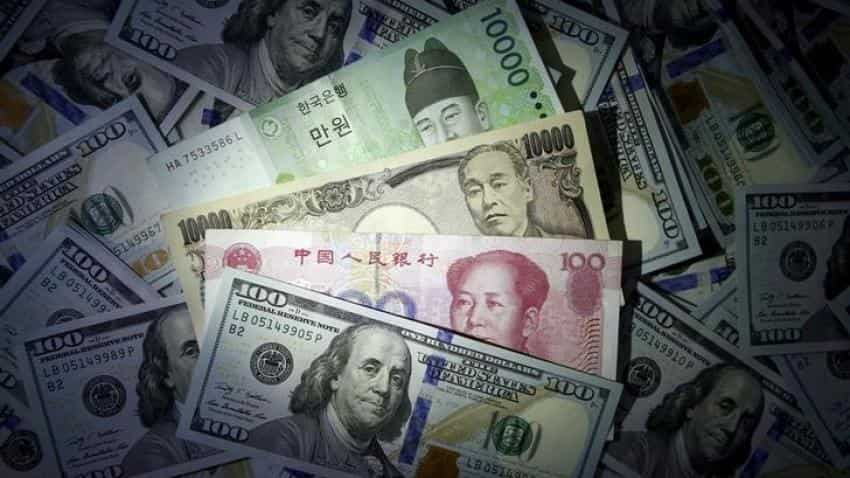 File photo illustration of South Korean won, Chinese yuan and Japanese yen notes seen on US 100 dollar notes. Image Source: Reuters
China`s foreign exchange regulator on Thursday issued new guidelines aimed at helping curb capital outflows from the country and boosting foreign currency inflows, in the latest step to ease pressure on the yuan currency.
The State Administration of Foreign Exchange (SAFE) said it will strengthen monitoring of cross-border capital flows as it looks to promote "healthy development" of the foreign exchange market. 
China will "establish a sound macro-prudential management framework under the capital flow management system, requiring banks and enterprises to comply with existing foreign exchange regulations", the regulator said in a statement on its website.
"Real and legitimate cross-border payments and remittances will not be affected," it added.
The new rules are effective immediately.
ALSO READ: China steps up capital controls, tightens investment rules for state firms
Chinese regulators have taken a spate of steps in recent months to combat waves capital outflows that have put pressure on the yuan and eroded the country`s foreign exchange reserves, while trying to lure more capital inflows.
Firms who want to remit foreign exchange profits equivalent or above $50,000 out of China must submit resolutions from board of directors on profit distribution, alongside tax documents and audited financial statements, according to the new rules.
The SAFE said it will standardise management of trade-related foreign exchange business and said exporters should collect their foreign exchange payments in a timely way.
Under the new rules, domestic firms must use proceeds from their exports to repay foreign exchange loans, rather than buying foreign exchange from banks. 
Borrowers of overseas loans guaranteed by domestic banks can relend their loans inside China.
Domestic banks will be allowed to move their overseas deposits back to China, with the maximum amount equivalent to their daily average outstanding deposits in the past six months. Previously, the transfer was capped at 50% of the daily average.
SAFE said it will "strengthen the monitoring and early-warning of cross-border capital flows, strictly fulfill the requirements of authenticity and compliance, maintain high pressures and a crackdown on foreign exchange violations to maintain the order of healthy foreign exchange market."
In 2016, the yuan weakened about 6.5% against the US dollar - the biggest annual drop since 1994. 
Updated: Thu, Jan 26, 2017
05:23 pm
Beijing , Reuters