China steps up capital controls, tightens investment rules for state firms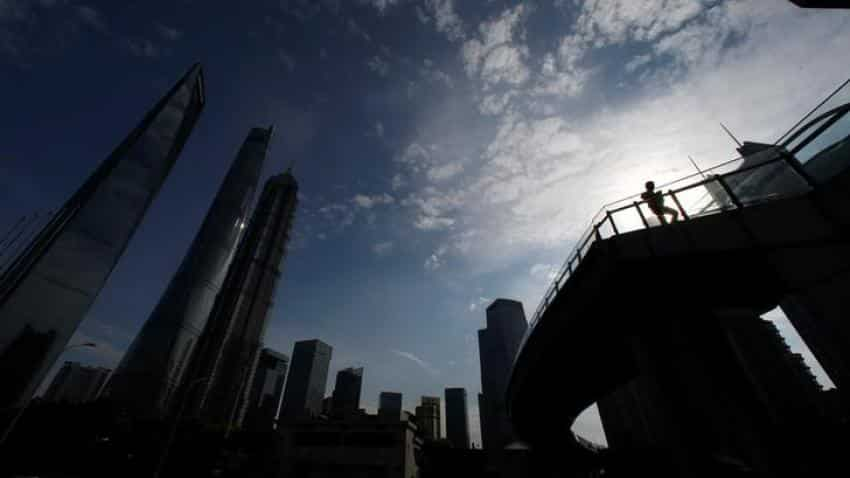 A man walks on a bridge in the financial district of Pudong in Shanghai. Image Source: Reuters
China issued regulatory rules on outbound investments by centrally-controlled state firms, the state asset regulator said on Wednesday, the latest move by Beijing to tighten controls on money moving out of the country and stabilise a faltering yuan. 
The State-owned Assets Supervision and Administration Commission (SASAC) said it would step up supervision on outbound investments, two documents published on its website showed.
The regulator also said it would establish a negative list of investment projects that centrally-controlled state firms would not be allowed to invest in, according to two statements published on the SASAC website. It was not clear if local government firms were excluded from the new rules. 
SASAC did not specify which industries would be included on the negative list. 
It also said firms must strengthen risk management and ensure the safety of their overseas assets.
ALSO READ: China sets biggest one-day yuan increase in over decade 
Companies`annual investment plans must be submitted to SASAC by March 10.
The yuan fell nearly 7% last year - its biggest annual loss against the dollar since 1994 - under pressure from sluggish economic growth and a strong dollar. 
As part of efforts to stem capital outflows and stabilise the yuan, the central bank announced late in December that it would effect new rules on overseas currency transfers from July 2017.
China`s outbound investment hit $170.1 billion in 2016, up 44.1% from 2015, China`s Commerce Ministry said on Monday. Of that total, overseas acquisitions and mergers by Chinese firms stood at $107.2 billion in 2016. 
Anxiety in markets has deepened in recent months as capital outflows picked up pace, forcing authorities to defend the currency and pushing foreign exchange reserves down to $3.011 trillion in December, the lowest in almost six years.
China`s cabinet issued measures on Tuesday to further open the world`s second-largest economy to foreign investment, including easing limits on investment in banks and other financial institutions, as China grapples with slowing economic growth.
ALSO READ: China's economy will grow around 6.5% in 2017; yuan to continue falling: CASS Researchers
Updated: Wed, Jan 18, 2017
03:10 pm
Beijing, Reuters