With petrol, diesel prices at record highs here are 4 ways to check daily change in rates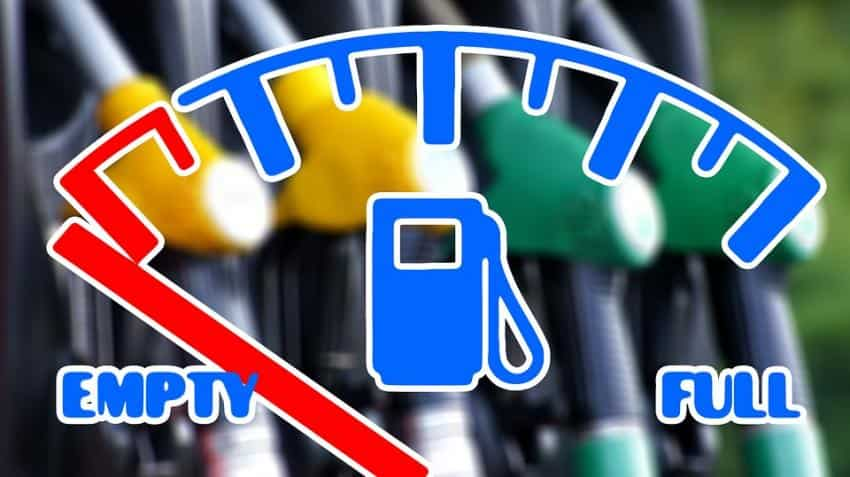 Representational Image: Photo: Pixabay
India after 16 days of aggressive hikes witnessed its first relief in petrol and diesel prices from May 29. However there is nothing to be excited about the cut made in these two fuel product because rates are still at record high levels. Indian fuel prices have been soaring to levels which were never witnessed before and each coming day consumers have been paying more across metro cities like New Delhi, Mumbai, Kolkata and Chennai. India has given up the subsidy method by linking petrol and diesel price with the daily movement in international crude oil prices. OMCs take into consideration the daily performance of international crude oil, government's excise duty and state's VAT for deriving final retail prices in India.
On Sunday, price of 1 litre petrol was pegged at Rs 78.11 in New Delhi, Rs 85.92 in Mumbai, Rs 81.09 in Chennai and Rs 80.75 per litre in Kolkata. As for 1 litre diesel, New Delhi charges you with Rs 69.11, Mumbai with Rs 73.58, Kolkata with Rs 71.66 and Chennai with Rs 72.97. 
In case you want to keep a record of the daily changes in petrol and diesel prices, take a look below: 
Indian Oil has provided four modes where you can get update on daily price change in petrol and diesel prices. 
1. Customers will be able to fetch daily updated prices of petrol and diesel at all cities through IndianOil's mobile app Fuel@IOC. 
Fuel@IOC is a mobile application for fuel customers of Indian Oil. It is available on GooglePlay. 
This application has features like RO Locator – which helps customers to locate petrol pumps, E Bills keep a track of your fuel purchases, loyalty transactions, link to other IOC applications and also tracks your grievances.
2.  Customers may cross-check the prices applicable in their cities by sending SMS RSP< SPACE >DEALER CODE to 92249-92249. The Dealer Code of each petrol pump has been prominently displayed in the petrol pump premises.
3.  In case of any discrepancy, customers can access IndianOil easily as all its petrol pumps prominently display the mobile numbers of Field Officers. 
4 Customers can also alternatively call IndianOil's Customer Care at 1800-2333-555 to lodge grievance or can log in to www.iocl.com 
It needs to be noted that for the Indian government, fuel is a major generator of revenue and that is why authorities have been reluctant to provide relief. 
Updated: Sun, Jun 03, 2018
01:29 pm
Mumbai, ZeeBiz WebDesk