Personal development, work-life balance top reasons for Indian employees to stay with company: Survey
The ratio between salary Increases and GDP growth rates have always been in the range of 1.2X -1.4X for major global economies in the world. The ratio for India is gradually merging with the global line – a sign of the reducing froth in this segment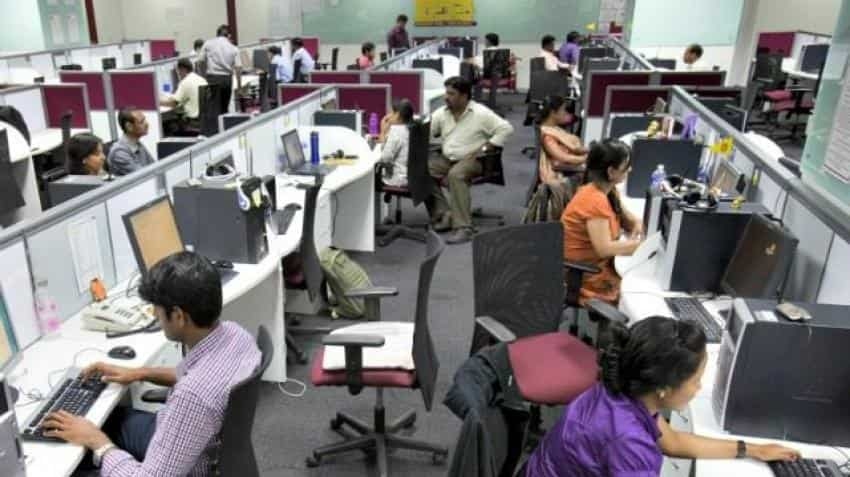 Over the years, with the shrinking compensation budgets, companies are increasingly taking into account the base effect e.g. pay increases for the top and senior management, which is consistently going down. Image source: Reuters
Updated: Tue, Feb 27, 2018
07:12 pm
ZeeBiz WebDesk
Individual development, combined with work-life balance are considered as the top reasons for Indian employees to continue with an organisation, says a survey conducted by global professional services firm AON. These two factors indicate the enhanced focus on the richness of work experience by Indian workforce. The ratio between salary Increases and GDP growth rates have always been in the range of 1.2X -1.4X for major global economies in the world. The ratio for India is gradually merging with the global line – a sign of the reducing froth in this segment.
 
Over the years, with the shrinking compensation budgets, companies are increasingly taking into account the base effect e.g. pay increases for the top and senior management, which is consistently going down. At this level, pay increases should be driven more by bonus and incentives.
 
This helps economise cost at an aggregate level for rewarding junior management and the top performers/key talent.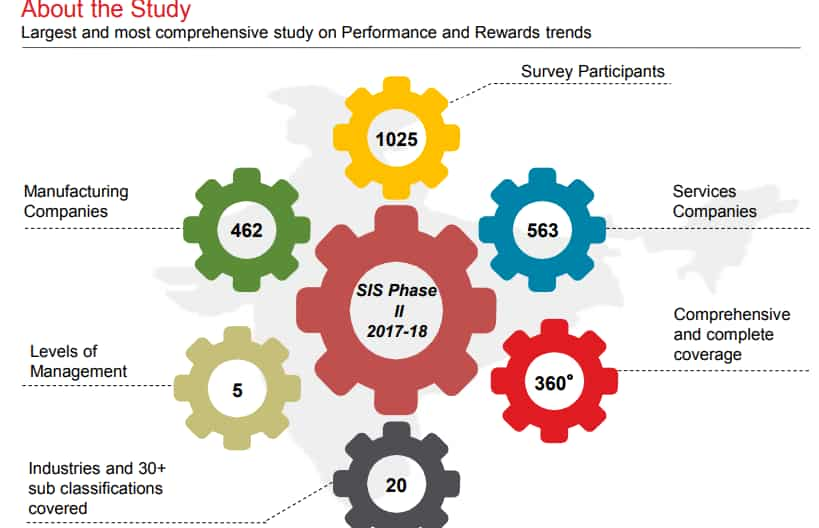 Given the broad economic context in the country, business performance expectations for FY 18 -19 and the trend in attrition, Aon believes pay average increases in India will remain between 9.4% – 9.6%.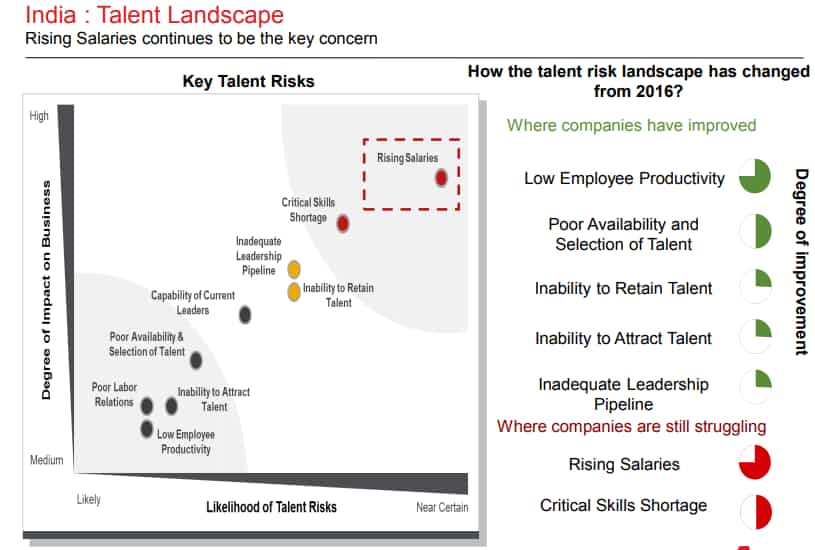 While there will be a complex interplay between pay increases and cost of living growth in 2018, companies are voting for financial prudence. The report also says that confidence and maturity of HR practices underwrite pay increases.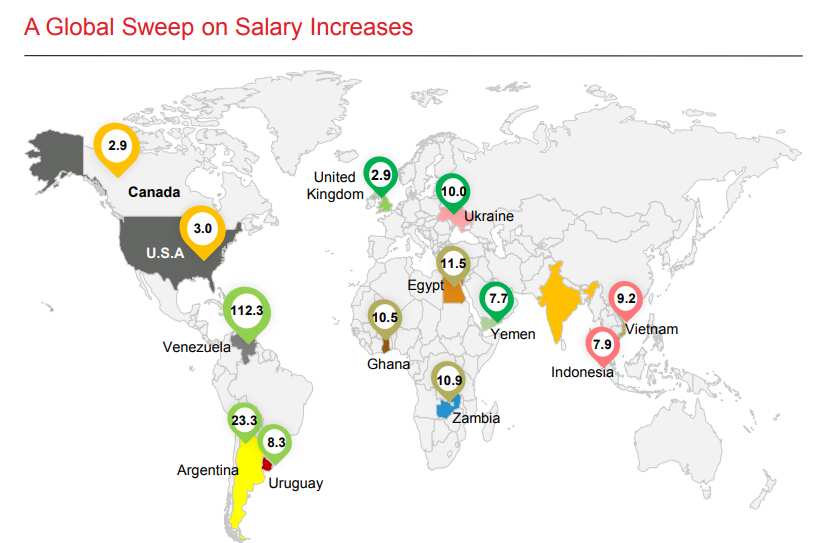 Companies are consistently driving pay differentiation, even at the cost of the average performers. While differentiation is key – performance linked incentives does not appear to be the tool for it and the last decade shows that knee-jerk reactions in HR are a thing of the past, the survey added.