OMCs continue to take diesel at record high; You now pay over Rs 69 per litre in Delhi; soon Chennai may join Rs 73 per litre club
 Many expected the Karnataka poll to bring in some good news over diesel prices, but that possibility did not come to pass.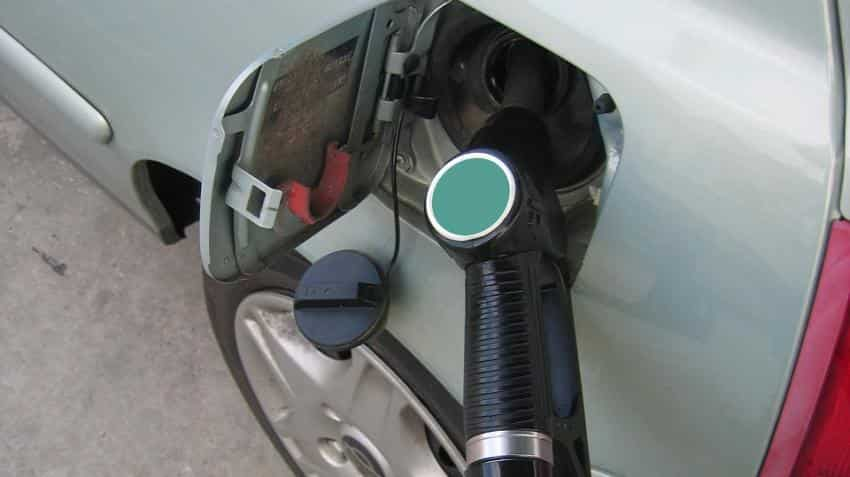 Representational Image: Photo: Pixabay
The state-owned Oil companies continued to take diesel price at record high levels, as they raised the rates in various state capital for 14-consecutive day on Sunday. Unlike petrol, the diesel prices was hiked at much higher rate in the range of 16 paisa to 17 paisa per litre in various cities. There was a time when diesel prices were stuck in the range of Rs 50 to Rs 60 per litre, but since the start of 2018, there is no stopping the rate hikes in this crucial product. Now, three top metro cities are charging you over Rs 71 per litre, and in Mumbai the rates are higher than Rs 73 per litre, while in Chennai the price has neared Rs 73 per litre and Kolkata is just marginally away from joining the club of Rs 72 per litre. These are the levels no one has ever witnessed. This was higher compared to petrol price where the rates were raised by between 15 paise to 16 paise in the same cities.  
It needs to be noted that for the Indian government, fuel is a major generator of revenue and that is why the authorities have been reluctant to provide relief. 
Today, diesel price in New Delhi was raised to Rs 69.06 per litre, higher by 16 paise compared to previous day's price of Rs 68.90 per litre. 
Similarly, diesel price in Kolkata was ruling at Rs 71.61 per litre today, which was up 16 paise against previous day's price of Rs 71.45 per litre. This city would be third to clock over Rs 71 per litre rate after Mumbai and Chennai respectively. 
Furthermore, Mumbai and Chennai  saw the biggest hikes in diesel prices today. 
India's financial hub Mumbai saw hike of 17 paise in diesel price and is now selling at new price of Rs 73.53 per litre as against Rs 73.36 per litre of previous day. 
Chennai also entered the Rs 72 per litre club after Mumbai, as the price was hiked by 17 paise available at Rs 72.91 per litre on Sunday, compared to previous price of Rs 72.74 per litre. Soon you may even pay Rs 83 per litre in Chennai as well. 
Therefore, the above mentioned state capital's diesel prices are now at a record high. 
OMCs continued to raise diesel prices despite international crude oil prices having reversed trend. International crude oil prices fell more than $2 per barrel on Friday as Saudi Arabia and Russia discussed easing production cuts that have helped push crude prices to their highest since 2014.
Therefore, Brent crude futures slipped $2.35, or 3%, to end at $76.44 a barrel. The global benchmark lost about 2.7% this week, its largest weekly drop since early April. The contract hit its highest since late 2014 at $80.50 last week. 
At the same time, U.S. West Texas Intermediate (WTI) crude plunged by $2.83, or 4%, to settle at $67.88 a barrel. This week, WTI tumbled about 4.9%, its biggest loss since early February, a sharp course reversal after six weeks of gains.
Therefore, from May 14 till today, diesel prices have risen by Rs 3.13 per litre each in New Delhi and Rs 2.98 per litre in Kolkata. Whereas, Mumbai and Chennai saw the most hikes - by as much as Rs 3.33 per litre and Rs 3.35 per litre respectively. 
Updated: Sun, May 27, 2018
12:23 pm
New Delhi, ZeeBiz WebDesk