Indian farmers average monthly income just over Rs 6,400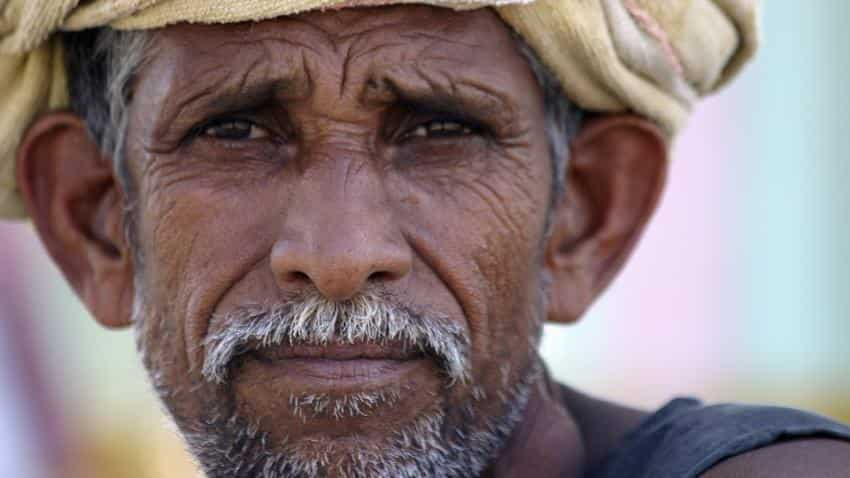 The State with the lowest average farmer income of just Rs 3,558 per month was Bihar. Image Source: Pixabay
Updated: Tue, Nov 29, 2016
03:33 pm
Mumbai, ZeeBiz WebDesk
While the average income of farmers in India is somewhere around Rs 6,000 mark; those who cultivate in the lands of Punjab had more than double of the average income.
In a statement by Ministry of Agriculture and Farmer Welfare on Tuesday, said, "…the average income per agricultural household from various sources is estimated at Rs. 6,426/- per month during the reference period of the agricultural year July 2012 to June 2013."
Punjabi farmers' average monthly income in this period stood at Rs 18,059.
The total number of workers engaged in agriculture in the country, as per Census 2011, witnessed an increase of 12 % during the last decade, i.e., from 234.1 million in 2001 to 263.1 million in 2011, the Ministry said.
Prime Minister Narendra Modi had earlier announced a "roadmap" for boosting the agriculture sector, with a promise to double the income of farmers by 2022, which would take the average income to approximately Rs 12,800 in another six years from now.
The second state to follow with the highest monthly income was Haryana, with average income of farmers amounting to Rs 14,434.
Jammu and Kashmir came in third with average farmer income at Rs 12,683 per month.
The State with the lowest average farmer income of just Rs 3,558 per month was Bihar; followed by West Bengal with average earnings of Rs 3,980.
The survey said that the income taken into account included income from salary wages, net receipt from cultivation, net receipt from farming of animals and net receipt from non-farm business.
The Government said that it is implementing a number of schemes to provide financial support to the farmers, including small, marginal and medium farmers in the country. These schemes include, inter-alia, provision for supply of seeds, plant protection, chemicals, nutrients, agriculture machinery and equipment, agricultural credit at subsidized rates to the farmers with special focus on small, marginal and medium farmers.
Institutional support is being provided to the farmers through low crop insurance premium rates. The technological support to the farmers is provided through a vast network of about 650 Krishi Vigyan Kendras (KVKs) of Indian Council of Agricultural Research (ICAR).
On the question of whether the government will allow public-private partnership for cooperative farming the Ministry replied, "Agriculture is a state subject, and primary responsibility of the state government. However, Union Government supplements the efforts of the state governments. A Model Act on Agricultural Land Leasing has been prepared to facilitate the States to enact their own Land Leasing Act. The Act may facilitate land leasing to group farming on the pattern of Joint Liability Groups (JLGs) and Farmers Producers Organizations (FPOs)."