Delhi to Mumbai diesel price brings no relief from pain, stays at record high; check rates here
Diesel price in India today: The government has asked OMCs to stop raising fuel prices, and also to absorb Re 1 per litre hike in the product.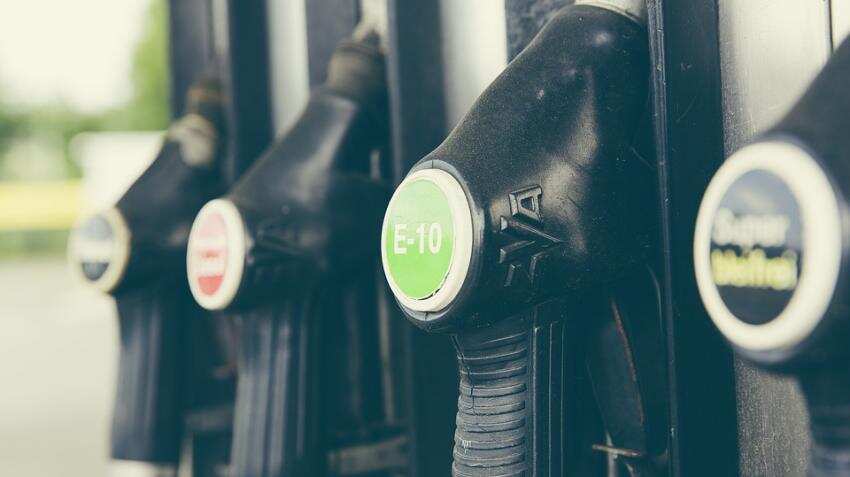 Representational Image: Photo: Pixabay
Diesel price in India today: On similar trend with petrol prices, the state-owned oil companies also kept price of diesel product unchanged on Wednesday in various state capitals of India. There has been massive increase in diesel prices, which is why, metro cities and other state capitals have touched record highs, especially Mumbai, where it stood over Rs 70 per litre mark and now looks like Kolkata may also see prices at Rs 69 per litre-mark.  Meanwhile, international crude oil prices on Wednesday fell back from more than three-year highs reached the previous session as rising U.S. fuel inventories and production weighed on an otherwise bullish market.
Diesel price in New Delhi: Diesel price in the national capital has neared to Rs 66 per litre-mark, as the product was available at Rs 65.93.
Diesel price in Kolkata: Similarly, diesel price was valued at Rs 68.63 per litre. Considering the limited room for reduction in diesel prices, Kolkata may soon become the third metro city to touch Rs 69-level.
Diesel price in Mumbai: Shockingly, the diesel price in Mumbai has reached to Rs 70.20 per litre-mark highest among metro cities.
Diesel price in Chennai: This city became the second metro to witness Rs 69-per litre mark after Mumbai. The price of the product stood at Rs 69.56 per litre.
Diesel prices in other state capitals: The product in Bangalore was available at Rs 67.05 per litre, Bhopal at Rs 69.38 per litre, Bhubaneswar at Rs 70.75 per litre, Chandigarh at Rs  64.01 per litre, Dehradun at Rs  66.22 per litre, Gandhinagar at Rs 70.81 per litre, Hyderabad at Rs  71.63 per litre, Jaipur at Rs  70.25 per litre, Lucknow at Rs 66.05 per litre, Patna at Rs 70.57 per litre, Raipur at Rs 71.20 per litre and Srinagar at Rs 69.24 per litre. 
Moreover, Brent crude oil futures were at $73.74 per barrel at 0238 GMT, down 12 cents from their last close and over $1.7 below the November-2014 high of $75.47 a barrel reached the previous day.
U.S. West Texas Intermediate (WTI) futures were down 7 cents at $67.63 per barrel. That was also off the late-2014 highs of $69.56 a barrel marked earlier in April.
Updated: Wed, Apr 25, 2018
10:49 am
Mumbai, ZeeBiz WebDesk