Diesel price down by 7p to 11p for 2nd day in row; Check rates of metro cities
 For Indian government, diesel price is a major generator of revenue and that is why authorities have been reluctant to provide relief, but this policy has changed today.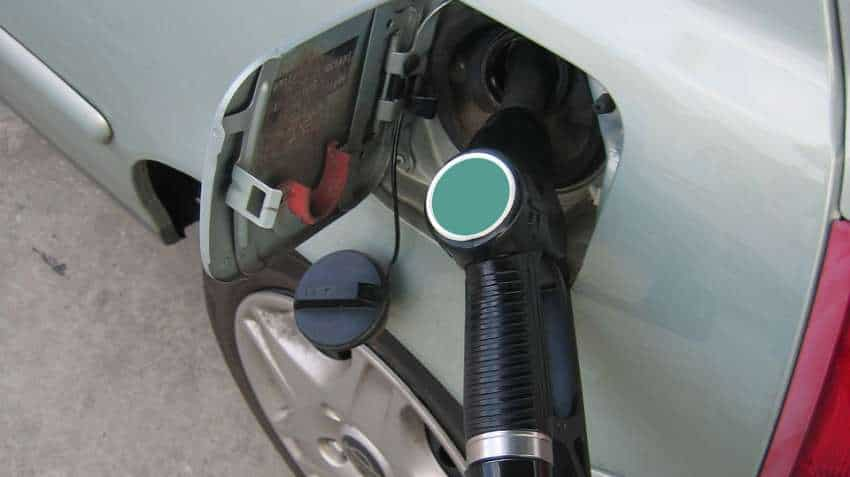 Representational Image: Photo: Pixabay
Just like petrol prices, the state-owned Oil companies also trimmed diesel prices today in various state capitals of India. However, it needs to be noted that, today's relief would be for second consecutive day in diesel prices. Today, diesel prices were brought down in the range of 7 paisa to 11 paisa per litre with Mumbai seeing highest cut in their rates. This cut was despite international crude oil prices surging this week as investors were closely watching the Organization of the Petroleum Exporting Countries (OPEC) meeting. 
 
With many state elections expected in the late 2018s, it has become very important for the NDA government to bring in relief for fuel products prices which were at record high last month. 
 
Today, diesel price in New Delhi was at Rs 67.54 per litre down by 7 paisa compared to previous day price of Rs 67.61 per litre. 
 
Similarly, diesel price in Kolkata was ruling at Rs 70.09 per litre today also lower by 7 paisa as against previous day price of Rs 70.16 per litre. This city has clocked over Rs 72 per litre rate last month after Mumbai and Chennai respectively. 
Same 7 paisa cut was made in Chennai city, as they were charging Rs 71.29 for 1 litre diesel compared to their previous day price of Rs 71.36 per litre. 
 
India's financial hub Mumbai was selling 1 litre diesel at Rs 71.76 today which was below 11 paisa as against Rs 71.87 of the previous day. This city last month clocked a record high of over Rs 73 per litre in diesel prices. 
Meanwhile, 1 litre diesel in other cities stood at Rs 68.51 in Bangalore, Rs 71.10 in Bhopal, Rs 72.39 in Bhubaneswar, Rs  65.59 in Chandigarh, Rs 67.87 in Dehradun, Rs 73.41 in Hyderabad, Rs 71.94 in Jaipur, Rs  67.69 in Lucknow, Rs  72.21 in Patna, Rs 72.92 in Raipur and Rs 70.93 in Srinagar.
 
Morover, the US West Texas Intermediate for August delivery on Friday rose $3.04 to settle at $68.58 dollars a barrel on the New York Mercantile Exchange, while Brent crude for August delivery was up $2.50 to close at $75.55 a barrel on the London ICE Futures Exchange, Xinhua. 
 
Updated: Sun, Jun 24, 2018
01:07 pm
Mumbai, ZeeBiz WebDesk