ATM, debit, credit card cloning fraud: Beware! Avoid doing these mistakes, and save your hard-earned money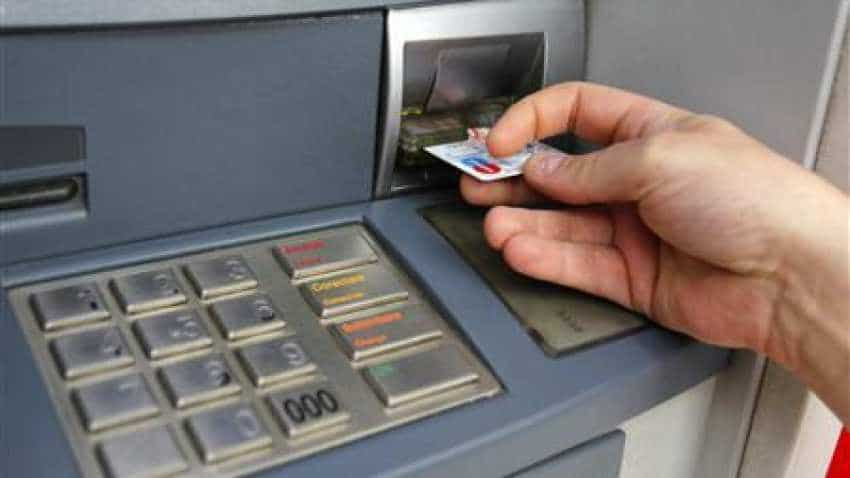 Skimming is the most common fraud which is emerging in the majority of the ATM or debit card fraud. The offenders put an additional device which is look alike to space where you insert your debit card. Photo source: Reuters
How to avoid ATM card fraud: The debit card cloning being done in various parts of India have become a regular phenomenon these days. Recently, we came across such frauds being happened to people living in Delhi's Mayur Vihar and some other parts of Delhi suburbs. In that report published by various newspapers, ATM transaction was done without the notice of bank account holders and thousands of rupee were withdrawn. In fact, in some cases, victims ATM card was used for shopping too. Such frauds are taking place mainly into the rural parts but it doesn't mean the urban parts are not impacted by it. Senior citizens and women in the urban parts are the main targets of such ATM fraudsters. In the name of helping people in the withdrawal of money from the ATM, these fraudsters either change the debit card with their debit card of the same bank or they clone it by installing 'Skimming Device' in the ATM. So, it becomes important to know how to avoid these fraudulent activities and ensure safety of your hard earned money that you feel safe after depositing it into your bank account.
SKIMMING
"Skimming is the most common fraud which is emerging in the majority of the ATM or debit card fraud. The offenders put an additional device which is look alike to space where you insert your debit card. This skimming device has a camera fitted inside and hence they took photographs of your ATM, which contains entire details of your ATM card. Then after, when you put your PIN during the transaction, they also capture that and hence the fraudsters get all information that a cardholder needs to do ATM transaction," said Pavan Duggal, a Delhi-based cyber law expert to the Zee Business online. 
So, next time when you go to a near by ATM for withdrawal of money, kindly check the ATM insertion pad by tugging it outward. If there will be skimming device installed, it would come out. Even if the ATM insertion pad doesn't come out, use your free hand to cover the ATM key pad while inserting the PIN. It would ensure safety of your money een when the Skimming device is installed by experts.
PHONE BANKING
Having ATM card doesn't mean you have got enough in your hand for withdrawal of your money. One must attach one's bank account with its mobile number so that each and every transaction taking in your bank account should be available immediately in the form of SMS. All banks send SMS to its customers when there is some important message related to the customer's account. What else could be more important than the withdrawal of money from your bank account? Don't share your ATM PIN with any person and also make sure that you don't save your ATM PIN in your mobile as in the case of mobile theft, your bank account too come into the grasp of the mobile thief. Phone banking facility also allows you to hotlist your ATM or debit card if you feel you have not done the transaction and there are chances of ATM card hacking.
PSEUDO PHONE BANKERS
"To remain safer from the ATM frauds, we need to remain aware from the pseudo phone bankers too. These days, incidents of pseudo phone bankers calling the account holders in the name of regular cross check and updation of the customer's details have also started to emerge. In such cases, pseudo phone bankers called the bank customer asking their name, date of birth, customer ID, debit card number and CVV. Remember, a genuine phone banker would never ask for any detail that you have already given to the bank while opening the bank account," said Duggal who is president of the cyberlaw.net. When you call your bank then they would ask for your date of birth and correspondence address to ensure you are the same person who holds the account. When a banker would call its customer on its own, they won't ask for the details of their Aadhar number, debit card number and CVV. They would ask for the last four digits of the debit card if its very urgent. We are living ina time where everything is attached with your Aadhaar card. So, never share your Aadhar number and debit card number with any of the phone banker. A phone banker asking for such details is, in fact, a fraud because a genuine phone banker never asks for such details.
Duggal of the cyberlaw.net went on to add that secured system of banks and service providers can be easily hacked and hence finding details of someone's bank account becomes easier. So, there is need to ensrue security to account hoklder's details both at th bank end and at the service provider side.
DEBIT CARD SWAPPING
To remain safe from such debit card frauds, its better to avoid any kind of help from the strangers. In fact, don't withdraw money from the ATM in presence of any stranger inside the ATM. While withdrawing the money, if some one tries to enter the ATM giving a posture that he or she is in a hurry, you can simply ask the stranger to go out of the ATM till you are done. You can ask the guard sitiing outside the ATM to ask the strangers to vaate the ATM while withdrawal of the money. As per the banking rules, no one can stand inside the ATM, if some one is withdrawing money. Standing inside ATM during other's ATM transation is subject to legal action under the economic offence rules.
Updated: Tue, Jan 15, 2019
02:57 pm
New Delhi, ZeeBiz WebDesk