Why brands choose to ride on topicality at the risk of facing criticism
A recent topic which gripped the Indian social media population was the 'Surgical Strikes' by the Indian Army in response to the Uri attacks. While everyone had something to say, tweet, like or share about the event, some brands also felt the need to be a part of the conversation.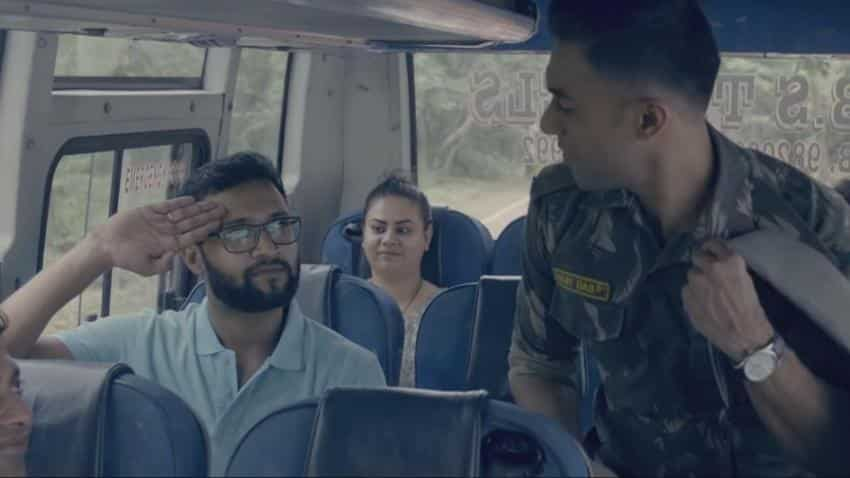 A still from the Hero MotoCorp ad. Photo: YouTube screengrab
In today's age, where social media websites like Twitter and Facebook reign, everyone is equipped to share their opinion on events, various topics, or even just about anything under the sun. It has also provided for an open forum for people to discuss serious topics. Now, many brands are also jumping on to the bandwagon, wanting to be a part of the conversation. The idea here is to bank on the 'topicality' of the subject to use it as a plug for their brand.
A recent subject that gripped every Indian on social media was the recent 'Surgical Strikes' by the Indian Army across the Line of Control after the Uri attacks. While everyone had something to say, tweet, like, or share about the event, some brands felt the need to participate. 
Hero MotorCorp released an ad campaign showing civilians saluting men of the Armed Forces -- the Army, Navy, and the Air Force -- in a show of gratitude. Amul's outdoor and print ad campaigns used the words 'Surgical Strike', highlighting 'Uri' to signify the attack on the Armed Forces that cost the lives of 18 soldiers and is now deemed as the worst ever. A food joint called Burger Singh immediately offered a 20% discount on all its orders after information about the surgical strike was made public. Mobile recharge website MobiKwik and entertainment hub Smaaash offered its customers discounts by using the code 'SURGICALSTRIKE', according to an India Today report.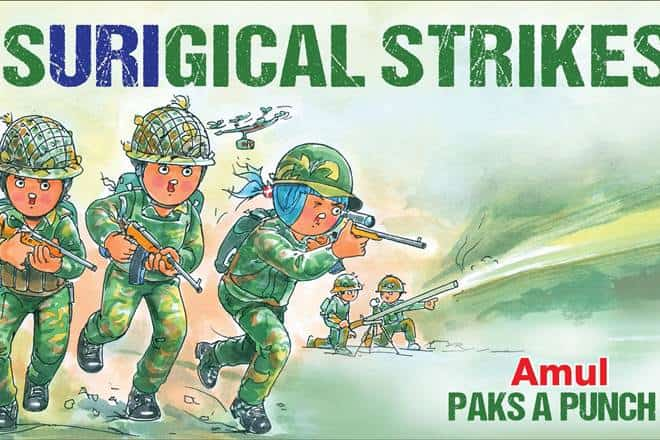 Popular British comedian John Oliver also addressed the trend in an episode on his weekly show -- Last Week Tonight -- by using the example of a pizza brand in the US that used a Twitter hashtag for domestic abuse on women, to advertise their pizzas. He also highlighted how several brands in the US had already made a mess, in their bid to ride on topical issues.
While the trend may be new, surgical strikes is not a one-off case. Domestic brands are increasingly looking to ride on topicality to push their products. While it may work sometimes, more often than not, it comes back to bite the brand. 
In the case of the surgical strikes, Burger Singh restaurant faced severe backlash for its 20% discount, forcing it to withdraw and issue an apology. 
In March this year, Havells created an 'anti-reservation' during the Jat agitation, which showed people burning books. It was forced to withdraw it, after receiving criticism on social media.
Ad agency Ogilvy & Mather (O&M) created an ad for Kurl-On Mattress, depicting Malala Yousafzai being shot by the Taliban and then bouncing back, off a Kurl-On mattress to accept the Nobel Peace Prize. The ad was withdrawn and Ogilvy had to issue an apology.  
Source: GetSpokal.com
Benetton went a couple of steps ahead with their ads depicting state and religious leaders kissing, in a campaign called ''unhate''. There's one with the Pope and an Imam, and the US President Barack Obama and Hu Jintao or Hugo Chavez. They were forced to withdraw and apologize.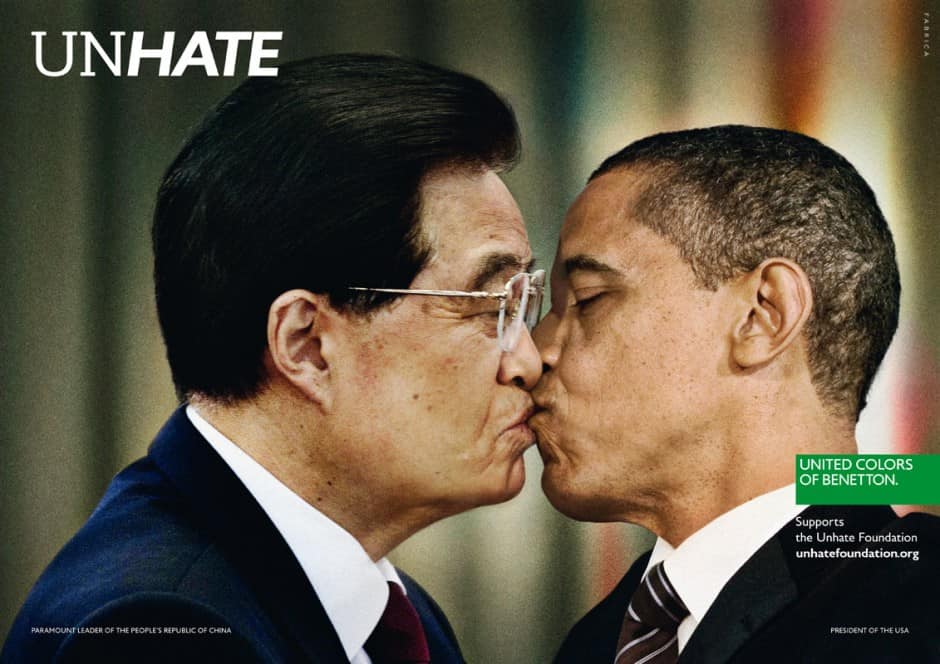 Source: Benetton
Despite several failed attemps why do so many brands try to ride on topicality?
"Topicality is used by brands to keep the excitement going on for themselves and for customers. In terms of a long-term perspective, it is difficult for brands to sustain their core message and communication and remain relevant to the audience all the time. So sometimes they choose to ride on topical issues," says Sridhar Ramanujam, Founder & CEO of Integrated Brand-Comm. He added that it is a calculated risk that brands take. However, it is a short-term effort for brands.
K V Sridhar, Chief Creative Officer of Sapient Nitro says that brands need an excuse to talk to consumers and with the increasing use of social media, it has become much easier to ride on topics, be it LGBT rights, P V Sindhu winning a silver at the Rio Olympics, or a Supreme Court order on an issue. "However, in all this, brands need to be far clearer about their message and stance," he added.
"For brands that make topicality as a part of their DNA, it works for them. Like in the case of Amul and its campaign. But for other brands to create ads or campaigns on issues such as the surgical strikes they have to be very careful," said Harish Bijoor, brand expert and CEO of Harish Bijoor Consultants.
Ramanujam similarly explains that it works well if a brand's long-term goals can be linked with the topic easily. For instance, if a particular automobile brand is known for its safety, it could ride on the safety that the Indian Army provides, he said.
He adds that it is mainly younger brands rather than older ones that will try to capitalize from an issue. But they have to be careful as people today can see through if they are just trying to ride the wave, especially on social media. "Take for example the Chennai floods, where some brands took the opportunity to brag about what they did for people during the calamity and then people piled criticism upon them like bricks," he said.        
Not everything is in bad taste
Some of these experts agree that what younger brands do to capitalize on topical issues is just in bad taste, like what Burger Singh, MobiKwik and Smaaash did.
"If you do it in bad taste then people will get angry. However, if you have a strong point of view and are consistent with it can work," said Sridhar.
He points out that in mediums such as Twitter, brands have to be as opinionated as much as the people on it for it to work. "If a brand just tweets congratulations Kohli on a century it won't work. But if the brand tweets something like Kohli will achieve Tendulkar's record in a shorter time, then it will be retweeted by many."
He points out that brands such as Benetton and Havells have a strong point of view and despite having to withdraw their campaigns they stuck by their message. "Benetton is not a brand that looks for everyone to like it. It is strongly opinionated and has established a strong connect with their audience. And this is in their DNA. Even Fastrack has created controversial ads but they touch upon such topics because it is relevant to their audience. These brands talk to a section of people and they do not care about what others have to say," he adds.
Brands should, however, tread with caution when it comes to serious issues. Like John Oliver says, "Look companies, your silence is not going to be controversial. No one will ever go like, I can't believe it Skittles didn't tweet about 9/11 yesterday. They must be supporting terrorism. I am never going to be eating them again."
 
Get Latest Business News, Stock Market Updates and Videos; Check your tax outgo through Income Tax Calculator and save money through our Personal Finance coverage. Check Business Breaking News Live on Zee Business Twitter and Facebook. Subscribe on YouTube.
Updated: Mon, Oct 10, 2016
06:20 pm
Mumbai , ZeeBiz WebDesk