Why brands are increasingly choosing digital only video ad campaigns
It is not until recently that we have seen brands increasingly creating ads exclusively for the digital medium, weaving content marketing into them.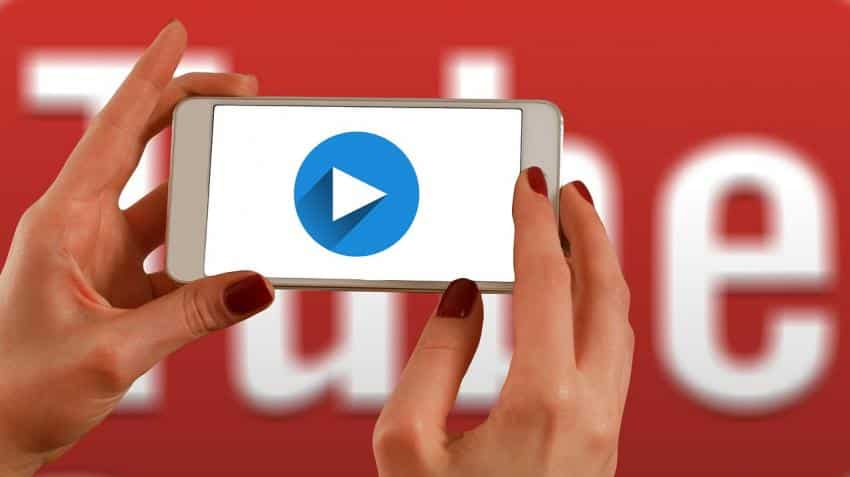 A person watching a video on a digital platform on a smartphone. Photo: Pixabay
Updated: Mon, May 01, 2017
08:24 pm
Mumbai, ZeeBiz WebDesk
While we have heard brands as well as ad agencies state several times the importance of the digital medium in the advertising world. However, barring a few exceptions, we have instead majorly seen TV ads which are retrofitted to digital platforms. It is not until recently that we have seen brands increasingly creating ads exclusively for the digital medium, weaving content marketing into them.
These long 3 minute to even 5 minute ads are specifically created and suited to digital media platforms such as YouTube, Facebook, among others. Many of these brands refrain from a shorter version of these ads on TV as common sense tells that you cannot cram a 3 minute ad into 30 seconds without losing the intended effect of the ad film.
Some of these digital ad campaigns which have worked well recently include P&G's Vicks 'Touch of Care' ad campaign on the depiction of the story behind Indian transgender activist Gauri Sawant and her adopted daughter Gayatri, Paperboat's 'My first train ride' which takes us to railway journey's to our grandparents place during summer vacations, Nissan India's 'An Unexpected Vistor on the Pitch', Samsung's India Service ad, Google's 'Code it Possible' ad and Red Lable's 'Taste of Togetherness' campaign.
Why digital video ad campaigns
It is not only these brands that have come out with only digital ad campaigns, but there are many others too that have taken this step. Brands no longer seemed to be wanting to work under the time constraint that comes with the TV medium.
Also read: Why large number of Indian viewers are ditching the TV for online video platforms
Parvesh Debuka, Marketing Head, Hector Beverages in an interview earlier with Zeebiz said, "Digital is something where we have always been building content around. Our previous films are also exclusively for digital. TV has its set of advantages and ease of access. And digital has its advantages and ease of access. This long story format which we use, where we are allowed to use 3-4 minutes of storytelling time I think digital allows you to do more stories like that."
Ahmed Naqvi, CEO & Co-founder of digital agency Gozoop said that the flexibility and the no time constraints of the platform is the reason that brands are creating digital first video ad campaigns. "Most brands are now realizing that their audience is now there on digital platforms. It enable to them to target their audience accurately and gives them the RoI they look for. Digital first campaigns allow them to understand what is working and not working immediately. This allows them to correct their marketing campaign and make any course corrections, which is not possible in any other medium. We have a lot of clients that come to us for digital first video campaigns. If it works on digital then some of them even think about taking it to TV."
Besides the time constants are the higher costs of the TV medium in comparison to digital. As TV ads are priced as per 10 seconds and could cost Rs 80,000 to Rs 1 lakh on some of the highest rated channels and shows, it is one of the most expensive mediums. So are the costs something to factor in?
Also read: Why advertisers need to change their language in digital India
Naqvi said that this is not the primary motive why brands are turning to creating digital video ads. "Some of the brands we work with spend the same money on digital as they would on a TV ad campaign. In terms of production values too digital video ads are the same level as mainline TV ads. Even promotion ad rates on digital platforms have increased significantly over the last few years. The reason brands are choosing digital as it gives them flexibility in time and course correction. Brands get reactions from people and comments which enable them to make changes in the campaign immediately. Digital video ad campaigns are also a series of ads which run for a longer period, over weeks at times."
More digital video ads using content marketing
Keeping the format and the costs aside, most importantly brands and marketers in India seem to be understanding what is content marketing and how the digital medium truly works. Content marketing by definition is creating and sharing content that does not explicitly promote a brand but is intended to stimulate interest in its product or services. The magic words here are 'content that does not explicitly promote a brand'. And content marketing, if done right, works wonderfully on an interactive medium such as digital.
Yet you will find many brand managers or marketers brag at advertising conferences that they "engage" their customers through content marketing on digital, when essentially what they do is create content to push their brand or product heavily down the throats of consumers. After the campaign is out they sprinkle it with a little irrelevant numbers and stats, which they get from their social media agencies, and 'voila' the marketer gets started on a PPT presentation on their successful digital media campaign.
Naqvi says the use of content marketing by brands is nothing new but more widespread now. "Brand's now understand that they need to give what a consumer needs. Only when it is useful to consumers then there will be a virality of the ad. Content marketing is used by brands to push their values and create value for the consumer. In the end, it is all about getting closer to a consumer so that they recall the brand at the time of purchase," he said.
Get Latest Business News, Stock Market Updates and Videos; Check your tax outgo through Income Tax Calculator and save money through our Personal Finance coverage. Check Business Breaking News Live on Zee Business Twitter and Facebook. Subscribe on YouTube.