Farmers' unions flay Union Budget 2018-19, term it a hoax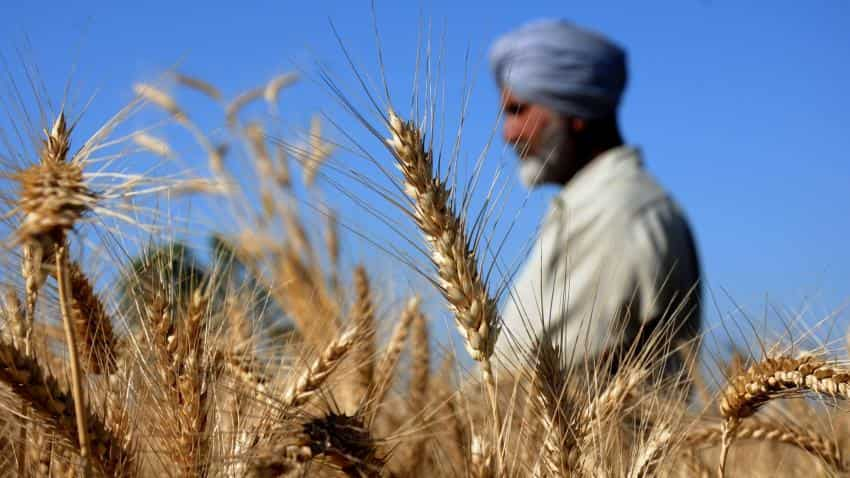 Representational image. Image Source: IANS
Updated: Fri, Feb 02, 2018
09:31 am
IANS
Farmers` unions and leaders flayed the Union Budget 2018-19, presented by Finance Minister Arun Jaitley in Parliament on Thursday, saying that it was a hoax and had nothing for the agricultural sector.
"The Finance Minister in his budget has again played a hoax with the farmers by announcing that MSP will be raised 1.5 times the input cost and has tried to play a bluff game with the farmers," Bharatiya Kisan Union-Mann (BKU-Mann) leader and former MP Bhupinder Singh Mann said in a statement here.
Condemning the "much hyped farmers budget which actually is not", Mann, National President of BKU and Chairman All India Kisan Coordination Committee, described the budget as a "mere eye wash".
He said that there is lot of debate on the cost of production and there is lot of confusion created by "so-called" agriculture experts and economists.
"Normally the input costs are calculated in two ways: C2 and A2. The working of CACP (Commission on Agricultural Costs and Prices) is very opaque and its calculations are far from reality. As per CACP, A2+FL (family labour) cost for wheat for 2018-19 is pegged at Rs 817 per quintal while as per C2 cost, it is shown as Rs 1,256 per quintal. These calculations are purely theoretical and far from reality.
"Giving 50 percent over and above these would mean Rs 1,225 and Rs 1,884 for A2 and C2 calculations respectively. This year`s MSP is Rs 1,735 (as per calculation sheets of CACP and Food Corporation of India). Thus by this hoax, farmers are already getting Rs 510 more than cost of production as per calculation as per A2," Mann pointed out.
"Last year, BJP President Amit Shah had said that Government is already paying 43 percent higher than the cost of production, confirming our apprehensions," said BKU leader Baldev Singh Mainpur.
Mann said that, on practical basis, the cost of production of wheat comes to between Rs 2,500 to Rs 2,700 per quintal, and he had written to Prime Minister Modi in June last year regarding the BJP`s promises to farmers in its manifesto, claiming that the "calculations by the economists are far from reality which is the primary reason for high debt and suicides by farmers".
He said he had offered his own 5 acres of irrigated land to any of these economists for two years in which they can have four crops and challenged them to carry on agriculture and show the amount of profit made from this land in this time.
Mianpur, who is the President of BKU Punjab unit, said that by increasing the fund allocation for agriculture loan to farmers to Rs 11 trillion will further push the farmers in debt trap.
"The bankers will have more targets to disburse these loans and the hapless farmers will borrow and will not be able to repay, thus pushing them into a deeper debt trap and suicides," he said.
Shiromani Akali Dal President Sukhbir Singh Badal however hailed the Union Budget as "bold and brilliant", and said that the decision on MSP showed agriculture and the rural economy remained the highest priority of the Narendra Modi government. He said that involving states in the finalisation of the MSP is in line with the demands made by his party for long.
Punjab`s ruling Congress condemned the budget saying that it had nothing to help the debt-ridden farmers.
Dismissing it as non-visionary and anti-farmer, Chief Minister Amarinder Singh described the Union Budget as "disappointing" for the state.
"Not only did the budget not contain any announcement on farm loan waivers, it also failed to implement the (M.S.) Swaminathan Committee report in toto, making it clear that the central government did not recognize the agrarian distress of the state`s farmers," he said in his initial reaction.
Punjab, which has implemented loan waiver for the beleaguered farmers despite severe financial constraints, was expecting something on it in the budget, but no announcement was made by the Finance Minister regarding farm debt, he said.
Reacting cautiously to the proposed hike in MSP, he said while "the details would need to be examined, on the face of it", the Centre should have implemented the Swaminathan Committee report in full.
Get Latest Business News, Stock Market Updates and Videos; Check your tax outgo through Income Tax Calculator and save money through our Personal Finance coverage. Check Business Breaking News Live on Zee Business Twitter and Facebook. Subscribe on YouTube.