Flipkart delays joining of fresh recruits; here's what you can do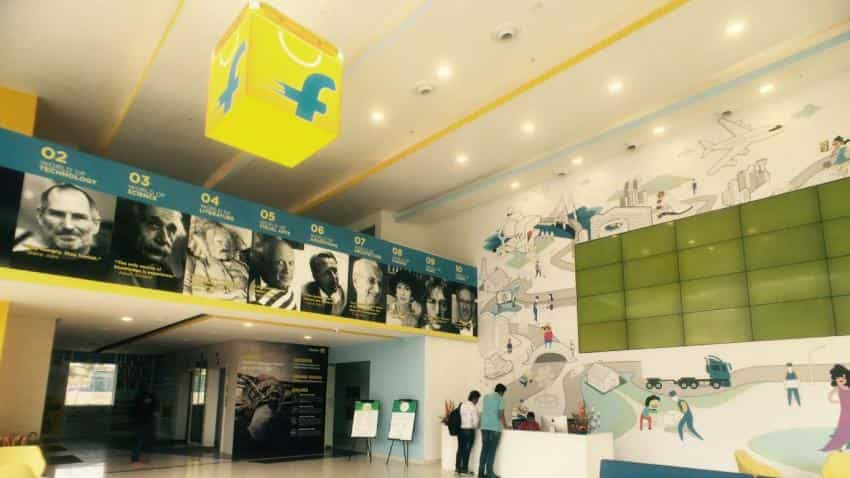 Flipkart office. Representational image. Pic: Flipkart website
Updated: Fri, May 27, 2016
10:41 am
Mumbai, ZeeBiz WebDesk
India's largest ecommerce company, Flipkart, is amidst another storm. IITs and IIMs are fuming as the company has delayed joining of fresh recruits from these colleges. The original date of joining was in June but now Flipkart told them to join in December. The company offered them Rs 1.5 lakh each. But is this enough?
PTI report confirmed this as it quoted Flipkart as saying, "The Bengaluru-based company has cited restructuring of its businesses as the reason behind the deferring of joining dates for campus recruits from June this year to December."
The company further said, "As we work on redesigning this programme, we have taken a decision to postpone the joining of new recruits by a few months. Instead of June 2016, the new recruits will now be part of the improved campus program in December 2016." 
It truly is a nightmare when a company offers you a job and then delays your joining date. 
HR managers and experts said that delaying joining dates of fresh recruits means the company's balance-sheet isn't in top form. 
Is this partially true in case of Flipkart? Let's see.  
Flipkart, theoretically, has lost billions of dollars in valuation when Morgan Stanley (MS) marked down its investment in the company by a whopping 27% in February this year. 
Although, this markdown in valuation only means that the MS has repriced the value of Flipkart stock held by them, it still makes an impact on the perception of the business and its future course of action. 
The Economic Times said, Although Flipkart will remain India's most valuable internet company even after the markdowns, the development will likely force the company on its back foot in its ongoing negotiations with investors to raise about $1.4 billion at its present valuation. Flipkart needs to shore up capital to maintain its top market share in India against the US-based Amazon and domestic rival Snapdeal."
Morgan Stanley isn't the first company to mark down Flipkart's valuation. 
ET report further said, Fidelity Strategic Advisors Growth and Valic Co, which also own Flipkart shares, too, have marked down their holdings in the company by 27% and 13%, respectively." 
However, T Rowe Price, which first invested in the electronic marketplace in December 2014, maintained its valuation of Flipkart's stock price as on December 31 at the $15.2-billion level, its regulatory filings show."
This isn't the only problem faced by Flipkart. 
The company has been losing marketshare to Amazon. 
Amazon has already overtaken Snapdeal as India's second largest e-retailer and is fast catching up with Flipkart. 
Another Economic Times report said, "Market leader Flipkart's share of shipments fell to 37% in March from 43% in the same month in 2015, and Snapdeal's fell to 14-15% from 19%, show estimates by an investor tracking the logistics market and the chief executive officer of a logistics company that handles shipments for online retailers. Amazon India's unit market share surged to an estimated 21-24% from 14%. Although the data are snapshots of shipments a year apart, they definitely point to a drop in the volume market share for the India-based companies. Other industry experts and analysts corroborated the numbers."
ET quoted Satish Meena, senior analyst with Forrester Research as saying, "If there is no new entry, it will be a two-horse race (between Flipkart and Amazon) by the end of the year. If Flipkart is not able to get its act together in the next 6-12 months, Amazon can overtake Flipkart also."
What are you options?
It is unfortunate when a company delays the joining date of new recruits. 
Monster.com quoted staffing expert David Lewis of Express Employment Professionals and author of The Emerging Leader. : as saying, "Putting an offer on hold is usually a sign of a softening balance sheet." 
 
The options, however are two, either you wait for December and hope that Flipkart follows through its word, or, you look for other opportunities. 
Paytm has already offered to interview these 18 candidates. Two candidates have approached ShopClues. 
"We have received mails from the placement cell of IIM-A and we will look at hiring these graduates, but only after interviews," said Amit Sinha, vice-president, Paytm was quoted as saying in Hindustan Times.