RBI to bring you pain, hike interest rates today? This is how much more you will pay for home, auto, personal loans
 In fact, one should definitely pray that RBI chooses to put a status quo in this policy, as data reveals that home loans, auto loans and personal loans are already expensive due to rise in MCLR rates since March 2018.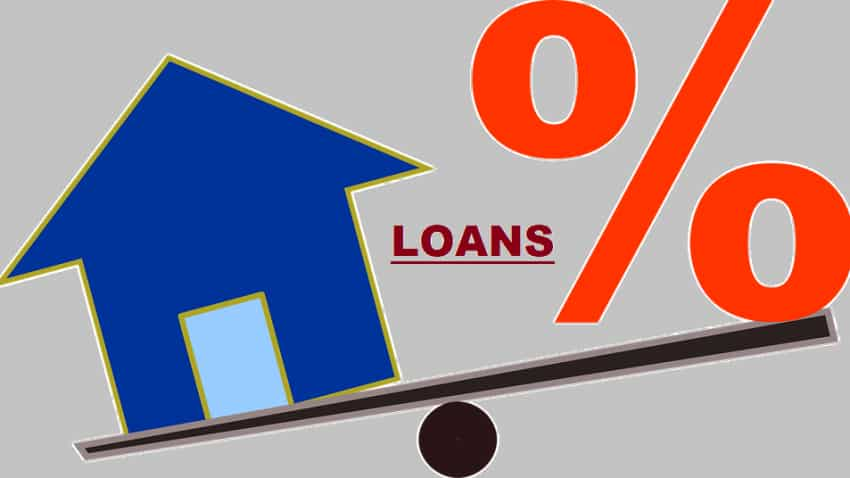 To borrowers disappointment, chances are that they will be disappointed as RBI is in no position to relax the already high policy repo rate. Photo: Pixabay
Updated: Wed, Dec 05, 2018
11:58 am
Mumbai, ZeeBiz WebDesk
Today, all eyes are now turned towards Governor Urjit Patel led Reserve Bank of India (RBI), which will be announcing India's 5th bi-monthly monetary policy at around 14:30 hours. Ahead of the policy announcement, the markets have reacted quite negatively with Sensex plunging below 250 points and Nifty 80 points. To borrowers disappointment, chances are that they will be disappointed as RBI is in no position to relax the already high policy repo rate, which currently stands at 6.50%. As such, at best, only a status quo, or at worst, a rate hike picture is on the tables!
 RBI Governor Urjit Patel and six member Monetary Policy Committee have been meeting since Monday, and today the outcome of the meet will be presented. Now, if a rate hike dilemma still stands, then this is not a good news for borrowers. In fact, one should definitely pray that RBI chooses to put a status quo in this policy, as data reveals that home loans, auto loans and personal loans are already expensive due to rise in MCLR rates since March 2018.
 Yes, it is shocking, but quite true!
RBI is an inflation trajectory cbank, and every policy stance revolves around the performance of Consumer Price Index (CPI) or retail inflation, which in latest month has softened. Retail Inflation in October 2018 month came in at 3.3% lower compared to 3.8% in September 2018 and 3.6% a year ago same month. Lower inflation was an outcome of food inflation which continued to decline largely led by sharp contraction in pulses, vegetables and fruits, fuel inflation continued to rise, tracking international oil prices.
Thereby, CPI has plunged by 47 basis points in October, as against  an increase of 8 basis points last month.
Now, this definitely gives a good news to RBI for keeping policy repo rate unchanged in today's policy. Many analysts expect the similar stance as well. However, they project that rate hike picture is far from end.
Teresa John, Research Analysts at Nirmal Bang while predicting a status quo stance in this policy, said, "We continue to factor in a rate hike by June 2019 as inflation edges closer to 5%. Despite Open Market Operations or OMO purchase announcements of Rs 1,660bn in FY19 till date, liquidity conditions will remain tight."
John explained that, RBI had altered its stance to 'calibrated tightening' at its last meeting which rules out the case for an interest rate cut immediately.
Meanwhile, the core inflation has continued to cause distress in CPI inflation and hence a major concern for RBI for quite some time now.
Core CPI inflation edged up to 6.2% in October 2018 from 5.8% in the previous month, which warrants vigilance.
Also, John said, "We are not of the view that the RBI will cut the cash reserve ratio or CRR, given its stance of 'calibrated tightening'."
From the above, RBI may as well decide to rate hike in this policy, considering that it surprised experts in previous policy by maintaining a status quo when everyone expected a hike in repo rate on the back of weakening rupee and boiling international crude oil.
But for sure, RBI has walked the talk and looking at inflation - a status quo has high possibility. Even the ongoing public spat with government, has tied hands of RBI in current situation.  If this is the case, then you, the borrowers, have some relief to look forward to.
Did you know your loan interest rates is already costly?
RBI's data for system-wide average lending and deposit rates for September showed a marginal upward movement in lending yields; a direct result of MCLR rate hikes over the last 4-5 months.
Data revealed that,  term deposit rates witnessed strong upward movement from November 2017 to March 2018 by 20 bps to 6.7%. However, these rates  were flat thereafter with a marginal 12 bps rise until September 2018 to 6.8%.
Just like deposit rates, so have lending rates seen an increase!
In September month, the fresh lending rates of PSU banks saw 15 bps rise in weighted average lending rates MoM on fresh loans to 9.5% whereas it was flat MoM for private banks. Whereas, in October month, MCLR rates (8.8% as of October 2018), continue to rise, up ~25 bps since June 2018 and 35 bps since March 2018. MCLR rates were however flat MoM in October 2018 for PSU and private banks at 8.7% and 9.3% respectively.
What is your next loan interest rate?
M B Mahesh, Nischint Chawathe and Dipanjan Ghosh analysts at Kotak Institutional Equities said, "Average term deposit rates are broadly similar to term deposit rates (1-2 years) offered by most banks today, thereby indicating a stable deposit rate trend over the near term, though skew in CD ratio might push some private banks to raise deposit rates during the high growth festive season when loan growth will be higher."
The trio added, " With deposit rates broadly stable, a swift rise in MCLR rates is less likely."
Less likely MCLR rise ahead is possible if RBI does not make a rate hike!
Repo rate impact on deposits, lending rates!
Firstly, you need to understand that RBI's repo rate is the rate at which central bank lends money to scheduled commercial banks. Higher repo rate has direct impact on deposits and lending rates in similar directions.
If there is an increase in repo rate, this  would have direct impact on your EMIs as banks will be charged with higher interest rate when they go before RBI to borrow money. If banks are paying higher interest rate to RBI, then they will be forced to pass on the pressure on customers by increasing your lending rates in short your EMIs will become expensive.
Now, as we all know India policy repo rate already stands at 6.50% since past two policy announcements. In June 2018 policy, RBI made its first hike of 25 basis points taking repo rate to 6.25%, followed by another similar hike in August policy, hence resulting in 6.50%. It was only in April month, when the country's policy repo rate stood at 6% giving breather to banks in not hiking lending rates.
Higher repo rate leads to higher deposits, which has already been seen in the past two months with major banks like SBI, HDFC Bank, ICICI Bank and Axis Bank hiking their term deposit rates. This is to make deposits look attractive, and increase their funds in order to avoid borrowing from RBI. Deposits are funds, which many banks use to lend money to others.
As the data above suggets, both lending and deposit rates have seen some amount of rise.
And if another rate hike is there, then home loan segment is likely to face the brunt as they rely on floating rates usually, which changes according to the country's policy repo rate. Similar action can be seen in vehicle and personal loans.
However, the money borrowed for home loan is much higher compared to vehicle and personal loans. Hence, the impact a rate hike will be a massive negative for home loan borrowers.
Suppose, you have taken a Home Loan of Rs 50 lakh for 20 years at 8.75% - then your EMIs will be at Rs 44,186 every month. This will make your total interest outgo Rs 56.04 lakh.
(Image Source: HDFC calculator)
For instance, your home loan rate is increased by another 0.25%. This will make your home loan interest rate at 9% for 20 years tenure, which will make your EMI at Rs 44,986 on monthly basis. Further, this will lead to your overall interest amount at Rs 57.96 lakh.

(Image Source: HDFC calculator)
What happens if there is a 0.50% hike in home loan interest rates. Then from your previous interest rate of 8.75%, your home loan rate has now become at 9.25% for a tenure of 20 years. This makes your EMIs at Rs 45,793 on monthly basis, which takes your overall interest amount at Rs 59.90 lakh. It needs to be noted that, since April 2018, policy repo rate has been hiked by 50 basis point.

(Image Source: HDFC calculator)
Overall, your home loan interest amount will increase additionally by Rs 3.86 lakh on 9.25% interest rate compared to 8.75% one.
Therefore, home loan borrowers must pray that RBI does not make another rate hike in policy repo rate. After all, they will be the first to suffer along with the banks! And remember if your bank is unhappy, then you will be unhappy when it comes to borrowing! Lending for profit, after all, is a major part of banks' income.
Get Latest Business News, Stock Market Updates and Videos; Check your tax outgo through Income Tax Calculator and save money through our Personal Finance coverage. Check Business Breaking News Live on Zee Business Twitter and Facebook. Subscribe on YouTube.