PNB Gilts, banks, AMCs, Wipro, RVNL, Vedanta, and ICICI Bank among top stocks to watch today
Stocks to watch: Wipro's Chief Financial Officer, Jatin Pravinchandra Dalal, resigned from his position on Thursday. He has been replaced by Aparna Iyer; Vedanta said on Thursday that it had approved raising, on a private placement basis, up to 2,50,000 non-convertible debentures of face value of Rs 1,00,000 each, aggregating up to Rs 2,500 crore.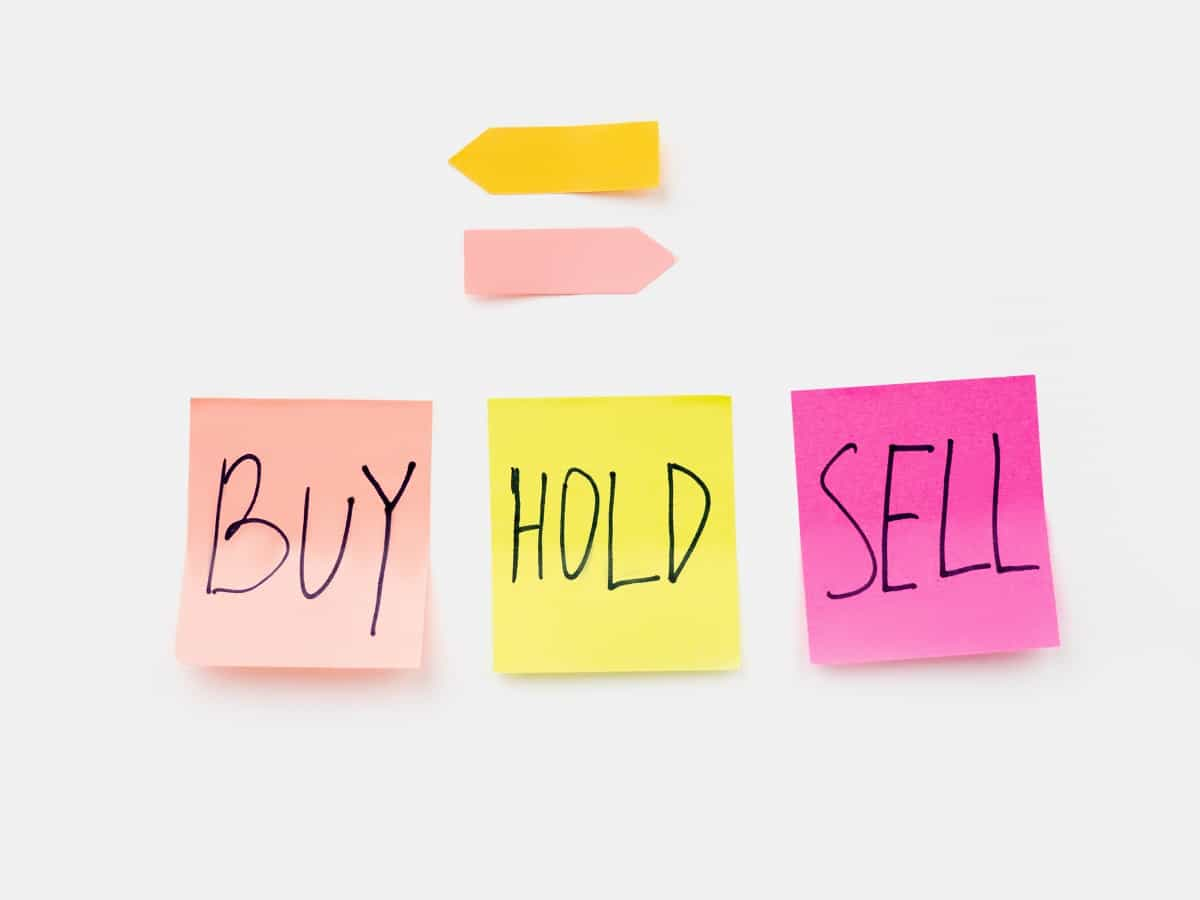 Representative image. Source: Unsplash
Stocks to watch: At around 8:12 am on Friday, September 22, the GIFT Nifty futures traded 57.05 points, or 0.29 per cent, higher at 19,712, suggesting a negative opening of the market.
The domestic equity market settled in negative territory for the third straight session on Thursday, September 21, as investors pared exposure to auto, banking, and financial shares amid a sluggish trend in global markets.
The 30-share BSE Sensex fell 570.60 points, or 0.85 per cent, to settle at 66,230.24. The Nifty declined 159.05 points, or 0.80 per cent, to end at 19,742.35.
ZeeBiz takes you through the list of shares that can stay in the limelight on Friday (September 22).
PNB GIlts / Banks / AMC in focus
India will be a part of JP Morgan's Global Bond Index from June 28, 2024. An inflow of $2000-2200 crore in India is expected and it will increase between June 2024 and March 2025.
Wipro
Wipro, the Bengaluru-based IT services company, informed stock exchanges on Thursday, September 21, that the company's Chief Financial Officer (CFO), Jatin Pravinchandra Dalal, has resigned from the position and Aparna Iyer has been appointed as the new CFO.
In a regulatory filing, the company said, "The Board of Directors has noted the resignation of Mr. Jatin Pravinchandra Dalal, and he will be relieved from the services of the company with effect from November 30, 2023."
Vedanta
In its committee of directors meeting on Thursday, mining giant Vedanta approved raising, on a private placement basis, up to 2,50,000 nos. secured, unrated, unlisted, redeemable, non-convertible debentures ('NCDs') of face value Rs 1,00,000/- each aggregating up to Rs 2,500 crores in one or more tranche(s).
ICICI Bank 
ICICI Bank on Thursday entered into an agreement in relation to an investment in the equity shares and compulsorily convertible preference shares ('CCPS') of Quantum CorpHealth Private Limited. 
SJVN 
Institutional investors on Thursday oversubscribed the SJVN offer-for-sale (OFS), putting in bids worth over Rs 1,450 crore.
The government's 4.92 per cent share-sale offer in state-owned power producer SJVN was oversubscribed on Thursday, with institutional investors bidding for over 20.91 crore shares against 8.70 crore shares reserved for them.
As per stock exchange data, the quota for non-institutional investors was subscribed over two times.
At the indicative price of Rs 69.64 per share, the bids are cumulatively worth over Rs 1,450 crore.
HDFC AMC
HDFC AMC said on Thursday that the Reserve Bank of India (RBI) has accorded approval to HDFC Mutual Fund to raise its stakes in Federal Bank as well as in Equitas Small Finance Bank to up to 9.5 per cent.
The clearance has been granted with reference to the application made by HDFC AMC to RBI, according to a regulatory filing on Thursday.
"...The Reserve Bank of India (RBI), vide its letter dated September 20, 2023, has accorded its approval to HDFC Asset Management Company Ltd (HDFC AMC) for acquiring aggregate holdings of up to 9.5 per cent of the paid-up share capital or voting rights of Federal Bank," the bank said in the filing.
India Cements
India Cements on Thursday entered into an agreement with UltraTech Cement for the sale of land admeasuring 73.75 acres (which includes land admeasuring 14.53 acres to be procured) located at villages Kantakapalle and Chinnipalem, Mandal Kothavalasa, district Vizianagram, Andhra Pradesh, for a consideration of Rs 70.00 crore, exclusive of taxes, stamp duty, and registration charges.
LIC
LIC on Thursday said that its shareholding in Oil India had diluted from 12,71,67,248 to 10,50,70,405 equity shares, decreasing its shareholding from 11.727 per cent to 9.689 per cent of the paid-up capital of the said company.
Rail Vikas Nigam Ltd (RVNL)
The company has signed a Memorandum of Understanding (MoU) with the National Highways Authority of India (NHAI) in connection with the Construction of a six-lane Greenfield Varanasi Ranchi-Kolkata Highway from Sonepurbigha village to junction with NH-22 (Chatra Bypass) near Chatra. 
Glenmark Life / Glenmark Pharma 
Glenmark Pharma will sell a 75 per cent stake in its subsidiary 'Glenmark Life Sciences'. An agreement has been signed with Nirma Limited for share sale. The company will sell 91.89 crore shares at the price of Rs 615 per share.
ICICI Lombard
The company's MD & CEO Bhargav Dasgupta resigned to pursue a career opportunity outside the country.
ICICI Securities
Administrative warning issued by the Securities and Exchange Board of India SEBI on the investigation of books and records. A warning letter was issued on the investigation of books and records related to merchant banking activity. SEBI has also initiated quasi-judicial proceedings in this regard. The administrative warning letter will not have any impact on the company's financials and business.
NBCC
The company received a sale order of Rs 100 crore from the Bhilai Steel Plant for development work in the township and mines. 
Ideaforge
The company received an order for 400 surveillance copters worth Rs 58 crore. It will supply strategic marketing with accessories.
Electronics Mart India
Promoter Karan Bajaj sold 96.18 lakh shares at Rs 143.74 per share and reduced his stake to 35.95 per cent from 38.44 per cent. On the other hand, Motilal Oswal Mutual Fund bought 60.4 lakh shares at Rs 143 per share. 
Maruti Suzuki 
Brokerage firm Citi has maintained a 'buy' and has raised the target to Rs 13,600 from Rs 13,200 apiece. 
Catch the latest stock market updates here. For all other news related to business, politics, tech, sports and auto, visit Zeebiz.com. 
Updated: Sun, Sep 24, 2023
01:27 pm
New Delhi, ZeeBiz WebDesk