Will Brexit give India an upper hand in FTA talks with EU?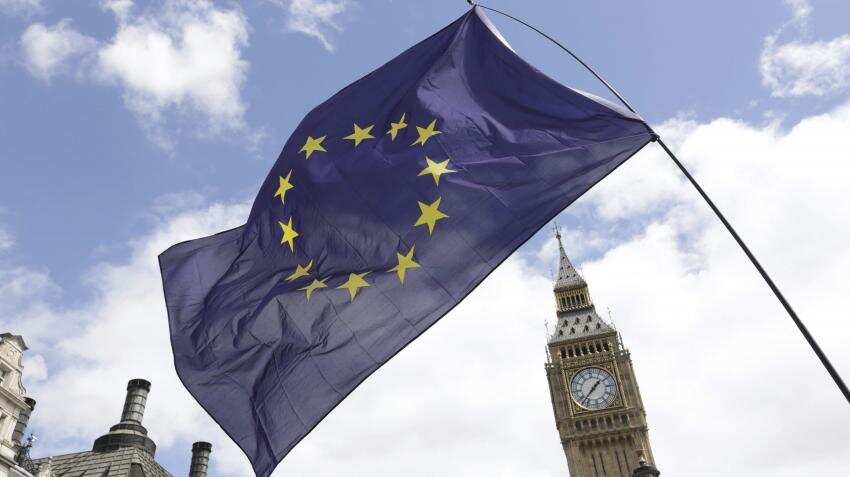 India's major trading partners in EU was the UK, accounting for 21.4 % of the two-way trade. Image Source: Reuters
Updated: Fri, Jul 08, 2016
02:23 pm
Mumbai, ZeeBiz WebDesk
After Britain's exit from the European Union, the way forward for India's Free Trade Agreement (FTA) with the EU might mean an advantage for India.
EU-India FTA talks have been carrying on for the past eight years as there are high demands from both parties on certain issues.
EU's key demands include India to drastically cut or eliminate duties on automobiles and wines and spirits whereas India's main demands pertain to data security status (crucial for India's information technology sector to do more business with the EU firms) and easier temporary movement of skilled professionals.
In an emailed interview, Anoop Singh, distinguished fellow and geoeconomics experts, Gateway House, a foreign policy think tank based in Mumbai, said, "India-UK trade has been the largest within India's trade with the EU, and it's important to note that India has been among the larger investors in the UK in recent years."
Many believe that the exit of Britain may now provide India with the upper hand in their negotiations for free trade with EU.
The European Union is India's largest regional trading partner accounting for more than one-fifth share in both exports and imports of world's fourth largest economy in terms of Purchasing Power Parity.
EU-India's bilateral trade was recorded at euro 72.52 billion in 2014.
Before Brexit, India's major trading partners in EU was the UK, accounting for 21.4 % of the two-way trade.
UK-India relations are strong as UK is the third largest inward investor into India with equity investments of $22.7 billion and India is the third largest investor in the UK.
Britain knows this and has already begun wooing India for an exclusive trade treaty.
Reuters reported that Britain will host preliminary bilateral trade talks with India as it has been negotiating its trade deals through the EU for decades.
According to the Reuters report, British Business Secretary Sajid Javid said, "Following the referendum result, my absolute priority is making sure the UK has the tools it needs to continue to compete on the global stage."
Seconding the assessment, Singh of Gateway House also stated that UK will now want to move speedily with negotiating bilateral trade agreements with India.
FTA agreements between UK and India is likely to demand more access to India's financial services markets, the Reuters' report stated.
India being the fastest growing economies among the developing countries will look to demand more visa concessions abroad as it always had.
UK had stated that they wanted more skilled, non-EU workers into the country under a new selective immigration policy.
"Important as it is for India to build its external trade (and investment) integration, it's important to remember that India's exports to the UK is still small as a percent of India's GDP—under 0.5%," Singh said.