Reliance Communication gains over 4% after clarification on Ericsson's petition before Supreme Court
 Reliance Communication's share price surged by 4.27% with an intraday high of Rs 12.44 per piece.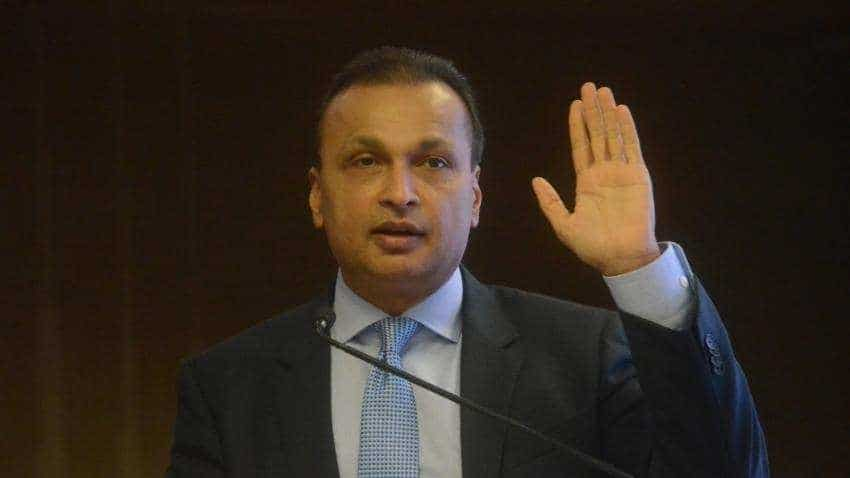 Representational Image: Photo: IANS
Updated: Wed, Oct 03, 2018
02:39 pm
Mumbai, ZeeBiz WebDesk
The share price of Anil Ambani led Reliance Communication gained over 4% today after it provided a clarification on Ericsson who has filed a petition before Supreme Court. The company's share price surged by 4.27% with an intraday high of Rs 12.44 per piece. However, at around 13:24 hours, the company was trading at Rs 12.26 per piece up by 2.77% on BSE. 
The stock exchanges had asked clarification on media report in regards to Ericsson and RCom's row. 
In a clarification RCom said, "Ericsson India Private Limited ('Ericsson'), an unsecured creditor of RCOM, is understood to have filed a Contempt Petition on 1 October 2018 in the Hon'ble Supreme Court in relation to the settlement amount of Rs 550 crore to be paid by RCom. This filing is unwarranted."
RCom revealed that they have already filed an Application on 28th September 2018 in the Hon'ble Supreme Court (which is to be heard on 4th October 2018), praying for extension of time for making payment to Ericsson by 60 days. 
The clarification added, "The extension has been sought purely due to the fact that, as approved by 38 secured lenders, and as per RCOM's undertaking, Ericsson is to be paid from the sales proceeds of Spectrum being traded by RCom, and such sale could not be completed as yet owing to factors beyond the control of RCOM."
Earlier on August 07, RCOM filed an application for approval of the sale with the Department of Telecommunications ('DoT'). 
However, DoT unjustly sought securitization of alleged demands (which are wholly disputed) for Spectrum Usage Charges amounting to Rs 2,900 crores.
This demand of DoT has been challenged by RCom before the Hon'ble Telecom Disputes Settlement and Appellate Tribunal ('TDSAT'). 
Multiple hearings have taken place in the matter since 28 August 2018 and the Hon'ble TDSAT has announced interim relief on 1 October 2018.
RCom said, " The copy of the order passed by the Hon'ble TDSAT on 1 October 2018 is however, still awaited and expected shortly."
The telecom service provider further said, "RCOM, as duty bound, shall duly abide by such directions and orders as may be passed by the Hon'ble Supreme Court upon the matter being heard on 4th October 2018."