Petrol price in India today unchanged despite global crude gains; check rates in Delhi, Mumbai, Bengaluru, more
Petrol price in India today: Tracking the global crude oil performance comes as an important factor for calculating final retail prices of petrol in various major state capitals in India.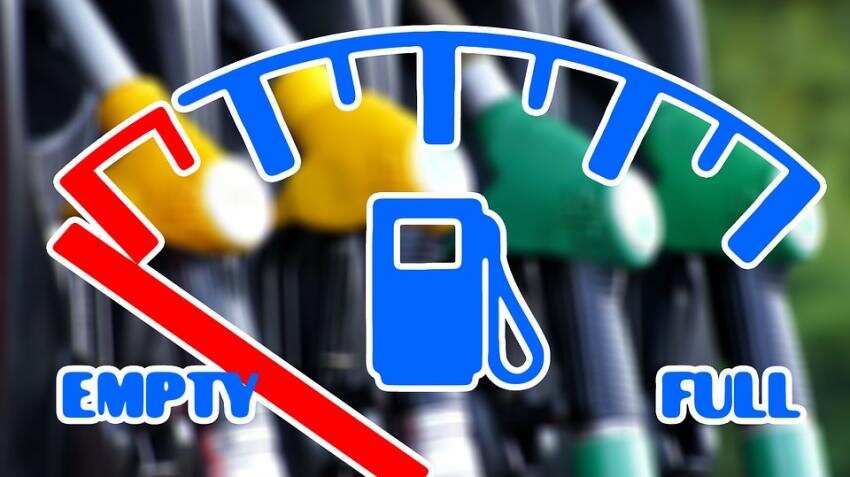 Representational Image: Photo: Pixabay
Updated: Wed, Mar 21, 2018
12:30 pm
Mumbai, ZeeBiz WebDesk
Petrol price in India on Wednesday, remained unchanged in various state capital, while global crude oil  rose on during the day, lifted by tensions in the Middle East and healthy demand, although rising U.S. output continued to weigh on markets. Petrol prices in India have been on mixed bag since the start of 2018, as oil companies like Hindustan Petroleum Corp Limited (HPCL), Indian Oil Corp (IOCL) and Bharat Petroleum Corp Limited (BPCL) decide the final retail petrol price by taking in to consideration the international crude basket, plus state's Value Added Tax (VAT) and government's excise duty. 
 
Petrol price in New Delhi today: It was priced at Rs 72.20 per litre on Wednesday, similar as previous day. 


 
Petrol price in Kolkata today: Similarly, in Kolkata, petrol was available at price of Rs 75.94 per litre. 


 
Petrol price in Mumbai today: Petrol has remained four-year high in this city since start of 2018, and Wednesday was no different, as the price of this fuel stood at Rs 80.07 per litre same as before. 


 
Petrol price in Chennai today: Just like above three mentioned cities, Chennai also witnessed petrol prices valuation remaining unchange at Rs 74.87 per litre.


 
Petrol price in other state capitals today: However, petrol price was reduced in the range of 1 paisa to 3 paisa per litre in other state capital, as petrol prices in Bengaluru stood at Rs 73.33 per litre, in Bhopal at Rs 77.86 per litre, Bhubaneswar at Rs 71.05 per litre, Chandigarh at Rs 69.44 per litre, Dehradun at Rs 74.42 per litre, Gandhinagar at Rs 71.69 per litre, Hyderabad at Rs 76.46 per litre, Jaipur at Rs 75.03 per litre, Lucknow at Rs 73.92 per litre, Patna at Rs 77.72 per litre, Raipur at Rs 72.68 per litre and Srinagar at Rs 76.63 per litre. 
U.S. West Texas Intermediate (WTI) crude futures were at $63.80 a barrel at 0230 GMT, up 26 cents, or 0.4 percent, from their previous close. Brent crude futures were at $67.71 per barrel, up 29 cents, or 0.4 percent.
Saudi Arabia`s Crown Prince Mohammed bin Salman on Tuesday arrived in Washington for a state visit, raising speculation the United States could reimpose sanctions on Iran, following rewnewed criticism of the 2015 nuclear deal, reported in Reuters.