Lodha Group IPO: Abhishek Lodha says "If there is 7-8% GDP growth, realty will benefit
While Lodha Group is seen as a premium brand, as a business what we focus is to do good quality premium development across segments. That has benefited us in mid-income and affordable housing. There we deliver the quality and scale that is unprecedented in India.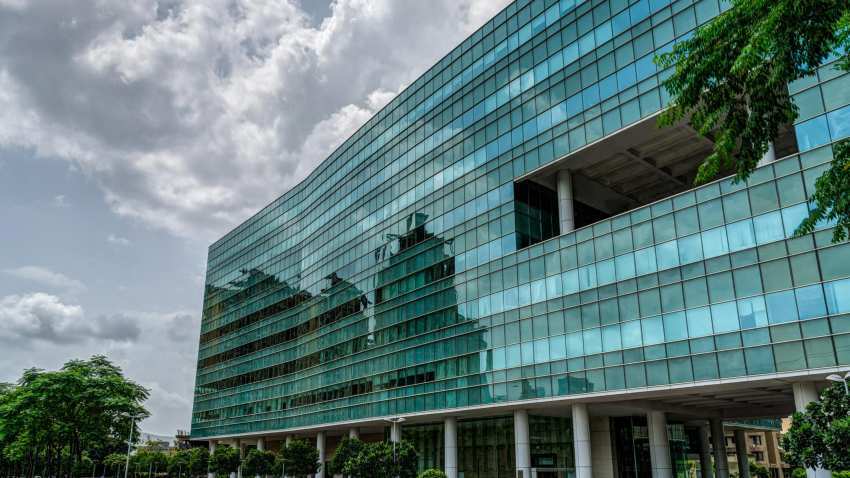 Lodha Group, India's largest real estate developer in terms of residential sales, will soon come up with its initial public offer (IPO) to raise around Rs 5,000-5,350 crore. Image source: lodhagroup.com
Lodha Group, India's largest real estate developer in terms of residential sales, will soon come up with its initial public offer (IPO) to raise around Rs 5,000-5,350 crore. Abhishek Lodha, managing director spoke to Ateeq Shaikh about the companys's risang rental portfolio and why does it relocate a geography to market its projects.
What are the price trends in real estate at the moment?
Categories other than premium housing are doing extremely well for the last 24 months. A lot many opinion makers live in areas where there is premium housing, so they form their views about real estate on the basis of premium housing. But that's not the case, premium housing is a small section of the whole mix. As a business, we feel that mid-income housing, office, retail logistics are already doing quite well and will continue to do well. Premium housing has another 18-24 months for price to get stabilised. It has bottomed out, and over time as the supply reduces and demand picks up with the economy, it will do well. The only thing was that there was oversupply in premium housing that's why it was static. Affordable housing as well as office rentals are growing 5-6% a year. Everything is growing in line with inflation. Job creation is happening, there is a modest amount of salary growth. If there is a say 7-8% of GDP growth, real estate will benefit from it.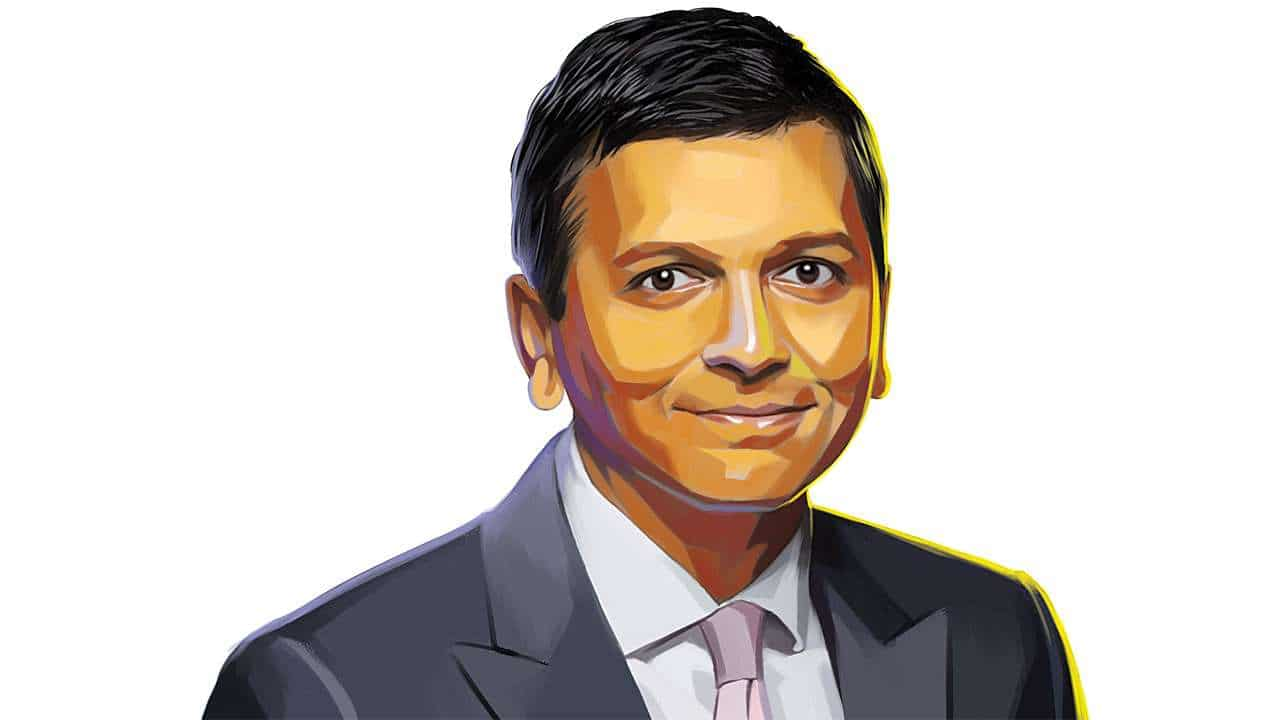 Lodha Group is into premium housing. How has been your business impacted?
While Lodha Group is seen as a premium brand, as a business what we focus is to do good quality premium development across segments. That has benefited us in mid-income and affordable housing. There we deliver the quality and scale that is unprecedented in India. Lodha Group is, by far, the biggest producer of affordable housing in the country. Last year, just under 50% of our sales were what is classified as mid-income affordable housing, and that is a big engine of growth for us. In premium housing have been able to focus on completion. Now most of our projects are complete and that has helped us to sustain. But the real growth of our business is coming from mid-income and affordable housing.
What's the inventory under your premium segment? Would we see any new launches?
We have about three years of inventory. There would be some new launches because we have already acquired some land. No one would go to zero inventory and start, something will keep on coming within Mumbai.
What is the percentage luxury, premium, mid-segment, affordable housing, retail, rental, etc within your residential portfolio?
I would break up our business into two parts, development company and rental company. Rental is about 15% of our business, and in the development company half is affordable and rest premium. Our residential portfolio comprises affordable housing and premium housing consisting of luxury, high-end and aspirational developments catering to a wide spectrum of economic and demographic segments. The biggest and fastest growing segment of our business is affordable (mid-income housing) – we sold over Rs 3,500 crore of affordable housing units last year, about 44% of our sales, and this is expected to continue growing in the years to come. So we are also India's largest affordable housing player.
A new vertical has been created of rental of retail and offices, how would you focus on that?
We have always done offices. Our residential business is so big that it overshadows our office business. Office is more B2B, so you don't talk so much or market as much. We continue to do good amount of rental business, we have a total of more than 1 crore square feet at various locations these are expected to generate rental income in four digit crore by the end of 2022. Some of them are under development, some are ready and so on, so rental business is becoming a growing part of our business. I don't see dilution of residential vertical, but it is a parallel growth of another portfolio. We plan to be meaningfully present across both residential and office segments without diluting our focus on any of the two. To support this, we have a decentralised set up with regional heads driving different segments of our business.
Why the need to expand rental and commercial portfolio?
While we have historically focused on the residential portfolio, we have also completed commercial spaces, largely on for sale model, with a leasable area of 3.83 million square feet as on March 31, 2018, and developed retail projects which cater to consumer experiences, focusing on creating food and entertainment-led destinations. We are making a conscious effort to increase the share of income generating assets (office, retail and logistics) in our portfolio. We intend to lease a significant portion of our commercial portfolio to generate regular rental income. Apart from providing stability to our cash flows, the leased commercial portfolio offers an additional avenue to raise funds in the future through stake sales and lease rental discounting. Our goal is to have a low-risk business, and the leased asset portfolio will enable our development business to move towards becoming zero debt. Our rental business is important as we believe in India the asset value will keep increasing, so as a company we want to own the assets.
How is your strategy to acquire land and what is your current land holding?
Our current land reserve outside of ongoing and planned projects is over 4,450 acre – largely spread across the Mumbai Metropolitan Region (MMR) – 80% of this is in locations which are affordable housing focused and the rest is spread across MMR. Thus, we have sufficient land to sustain our business for the next three to four years without making any large land investments. We will continue to look for strategic lands to acquire, and will continue to adopt an optimal, value accretive land acquisition strategy. However, any significant investment in land will be secondary to our objective of reducing debt.
Where would you replicate our mid-income affordable housing business?
That would be within MMR and Pune and we do not intend to enter any new markets, this would be the strategy for the next two to three years.
How many units have you sold and what's the inventory under mid-income affordable category?
Last year we sold about 6,500 affordable housing units and this year we would sell close to 7,500-8,000. We have enough land to build four lakh affordable housing units. As the pace of the economy picks up, even the annual volumes would get increased.
When is Trump Towers getting completed? Is it entirely sold?
It will be completed early next year. It is 70-80% sold.
There is a certain premium in price attached for your affordable and mid-income homes. Why?
People buy a home either once or twice in their lives. We believe that it is important to buy a good product, and we spend more and buyers pay a little more. We don't make more profit, but we actually spend more. 
Lodha Group also relocates geographies, for example, New Cuffe Parade comes to Wadala, when the actual Cuffe Parade is 16 km away. Mira Road's project was marketed as Dahisar. Would this marketing strategy continue?
Everyone acknowledges that we do good marketing. Situation on marketing is one part of it and the buyers actually go to the location before buying so they know what they are purchasing. What's important is the quality of the product as well as certainty of delivery and that is what Lodha Developers is becoming better at. On continuing this marketing strategy, it depends on what is the understanding of the location and what is the opportunity presented by the location.
What percentage of your sales are coming from the digital vertical?
Around 20% of our sales are influenced through digital channels. However, our digital impact is far wider and has a positive impact on other distribution channels as well by aiding the consumers to research our products. Going forward, we continue to expect more conversion through this medium.
What would be your debt level post IPO?
We want to be a debt-free company in the development business. We will have debt in our rental business which is supported by rental income. We expect to have a debt of about Rs 13,500 crore after the IPO and we would reduce it substantially over the next three years.
Recently, certain complaints came about Lodha Group not disclosing certain facts on pending litigations and associate companies from the Draft Red Herring Prospectus filed with Securities and Exchange Board of India (Sebi). Your comments.
Any high-profile brand will face arguments and allegations. These allegations are false and we have been more than transparent. It appears to be the handiwork of vested interests who want to spread rumours and innuendo which have no basis in facts. The disclosures in the DRHP are pursuant to the policies and materiality thresholds adopted by our company in consultation with our lead managers and legal counsel to the issue and in accordance with the relevant statutory and regulatory provisions. Based on the policies and thresholds, the necessary disclosures have been made in the DRHP. We have revealed to Sebi all relevant facts and details related to the company proposed to be listed. Sebi has, in normal course, sent us various queries and forwarded letters received by it from the public reading of the DRHP. We would like to inform you that appropriate responses for each of these queries and letters have been sent to Sebi.
Your DRHP mentions that you would reduce construction cost through standardisation. Please elaborate?
We have a big portfolio or almost 40 projects under construction. We try to see what can be kept common. For example, a door frame size can remain same across the projects instead of varying sizes at each of the projects. This is just one such example. Because of our volumes we can buy in bulk and translate it into economies of scale.
The government has been saying about 'One Nation, One Tax', but we see levy of GST, stamp duty and registration (three taxes) to buy a property. Should there be rationalisation of taxes?
GST in a way has already rationalised the number of different taxes and slabs compared to the previous system. In our view this is an ongoing process of improving the ease of doing business. GST is just one example where the government is encouraging us to be more transparent. It will be a welcome step if there is further rationalisation of taxes and simplification in terms of tax structures. 
Get Latest Business News, Stock Market Updates and Videos; Check your tax outgo through Income Tax Calculator and save money through our Personal Finance coverage. Check Business Breaking News Live on Zee Business Twitter and Facebook. Subscribe on YouTube.
Updated: Mon, Aug 27, 2018
11:38 am
Mumbai, ZeeBiz WebDesk