Date for IPO launch will be decided soon, says Abhishek Lodha, MD & CEO of Lodha group
Abhishek Lodha, MD & CEO, Lodha group, in an exclusive interview with Zee Business, said the dates to launch IPO will be decided soon. He opined that the big real estate companies should come out in the market so that the sector, making a huge contribution to the countries' growth, is promoted.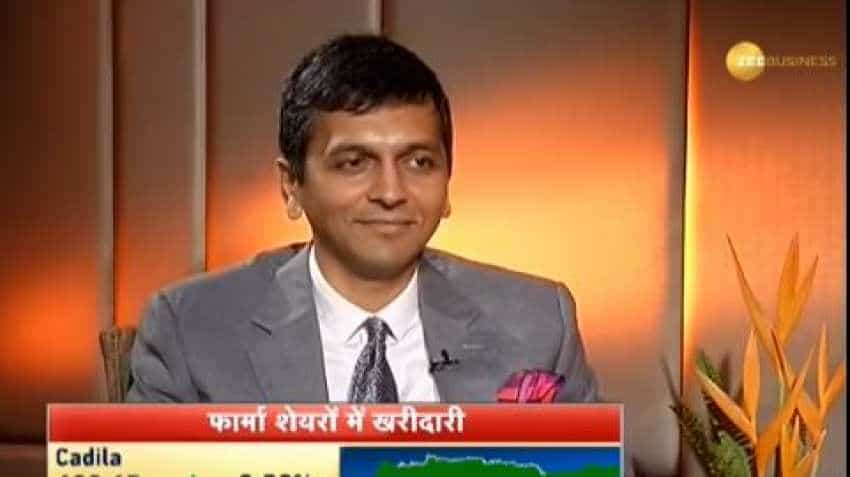 Abhishek Lodha said the prices saw a huge rise till 2012-13 and since then there has not been a significant change in past 5-6 years. Image source: Zee Business
Updated: Fri, Aug 31, 2018
07:37 pm
New Delhi, ZeeBiz WebDesk
Abhishek Lodha, MD & CEO, Lodha group, in an exclusive interview with Swati Khandelwal of Zee Business, said the dates to launch IPO will be decided soon. He opined that the big real estate companies should come out in the market so that the sector, making a huge contribution to the countries' growth, is promoted. Edited Excerpts: 
Q: Lodha group has received the Securities & Exchange Board of India's approval for its proposed Initial Public Offering (IPO). Tell us about the plans and the date when it will be launched?
A: SEBI has cleared our Draft Red Herring Prospectus (DRHP) and we are in talks with the merchant banks. We are working on the dates for the IPO launch and it will be finalised in next few weeks. 
Q: Market has been waiting for its launch, especially, because the proposed offering is estimated to value around $1 billion. Would you like to add something to it?
A: The numbers are mentioned in the DRHP and that's why I would not like to comment on it. But the real estate sector has a huge contribution to economic growth of every country including India and that's why I want good companies to come in the market and propel the sector's growth.
Q: The real estate sector has gone through a stressed phase in the past 2-4 years and the growth pattern suggests that it has not recovered from it. What is your opinion on it and by when the sector will be out of the woods?
A: See, real estate is a big sector with several segments like premium housing, affordable housing, mid-income housing as well as offices, retail shopping malls and warehousing, among others. Since the past two years, the sector has seen a good growth in almost every segment except the premium category. Interestingly, demand, investments and buying have also improved in all these segments. That's why I would like to say that people studying real estate sector must not analyse the performance of the sector just by listening to the stories of the premium segment. Definitely, there was an oversupply condition in the premium housing segment and will take some time to normalise. Other segments in the sector, however, have been performing well and are doing good business. 
Q: You spoke about the affordable housing segment, which is going to have a huge contribution to the GDP as the government has its focus in the segment and even you have a special focus on it. How you are looking on the segment and what are your plans for affordable housing sector as Lodha Group has been into the premium segment so far?
A: See, premium housing projects always come in news and that is a reason that people feel that Lodha group is functional only in the premium segment but the fact is that our group also have been focusing on the mid-income and affordable housing segment for past 10 years. In fact, 50 per cent of our business belongs to the mid and affordable housing segment and it will grow in the time to come. We majorly focus on providing quality houses and the fact is that every buyer who is investing Rs 35 crore or Rs 35 lakh hopes of getting the quality houses and thus we have our focus on the same. Quality is the proposition that makes our products famous among the customers who belong either to the premium category or the mid-income or affordable category. 
Q: Let us come to pricing, which has been a major area of concern in the sector and didn't saw any decline or crash even when the supply was too high and this a major question mark. What is your perspective on the same when it comes to metros and tier-2 cities?
A: The prices saw a huge rise till 2012-13 and since then there has not been a significant change in past 5-6 years. The prices have not seen a huge fall in cities like Mumbai, where job creation has gone well in all these years. I feel, the prices have already bottomed out in the premium segment and will not go down and may go up with a reduction in supply. Secondly, in other segments like offices, affordable housing and mid-income houses among others have seen an annual rise of 5-6 per cent and it this rise is equal to the inflation rate and it will continue to grow due to the demand in the segment. 
Q: When seen from the consumers' angle, who had an opportunity and still have the same to some extent to buy it at low prices, have not seen a huge decline in the prices. What is your opinion on it? Do you think that they should enter into it now or not?
A: See, when it comes to buying a house then only 20 per cent of Indians have good houses to live in. In fact, the Indian real estate sector will soon, maybe in three months or three years, see a big growth phase similar to the US, China, the UK, HongKong and Singapore. This growth phase will be backed by the migration of people from villages towards cities and the growth of income. This is a reason that those who want to buy a house for their personal use should buy qualitative houses in the best locations because houses are not just an investment but also a form of consumption that improves quality of life, the way he/she thinks as well as the status of the family. That's why one must not delay the opportunities of buying houses for themselves at least when interest rates are very low and they can get home loans at low rates and prices are moderate. Next 12 months is the best time to buy a house.
Q: I would like to know about the inventory in both affordable and premium segment. What are your inventory levels and how are you looking towards the new launches and what are their geographies? Name the markets that are providing you with the best players in the segment?
A: Our business is concentrated in Mumbai (the major one) and Pune and we will remain focused in these two cities for next 2-3 years. Our new launches are based in almost every part of Mumbai and in recent past we also launched a new project in Pune. We keep on launching the projects after seeing the micro-market after seeing on people choices and the locations in which they wish to live, which may be central or western Mumbai or something else. In case of micro-market, we always think of having a supply for next 3-4 years, as it is the time period that is required to develop a full-fledged building and we go for a new launch the moment we feel a reduction in supply. 
Q: Any launches which are upcoming and also the segments in which they will be launched?
A: In the recent past, we launched a middle-income segment project, named Lodha Sterling, in Thane. In addition, we also launched second homes in Pune. We also went for country houses and villas at the Reserve in Belmondo. In our luxury segment, we will be launching a project in Balkeshwar. We are also planning to launch affordable housing projects in Palava, Amara and upper Thane. As I have informed that we have our major focus on affordable housing, we will be having several launches in the segment and few in others. 
Q: It is quite clear that you have an emphasis on the affordable segment and that's why I would like to know about your project in Palava, where you have established an entire city. Do you think that you were able to get a success in it or not as several inventories are lying ideal over there?
A: Palava is the world's largest private development project and we have been working over there for past eight years and have sold more than 32,000 houses and almost 1 lakh people are residing in the area. When it comes to sails than we are being able to sell nearly 3,000 to 4,000 flats annually in the location. Interestingly, a complete ecosystem with facilities, like schools, medical services, sports facilities, retail facilities and malls among others, have been created in the area. Now, jobs are also being created in the area like HDFC bank has started its back office over there and will be employing around 500 people in the office and more jobs are being created in the area. Navi Mumbai Airport and Jawaharlal Nehru port are not too far away from the place. Secondly, the offices of almost every big companies, like Reliance group, L&T, Patni Computers, Delloite and Accenture among others are located at half-an-hour drive distance. 
Q: Do you want to translate something similar to Palava project?
A: Yes, we have a focus on mid-income mixed-use development so that the person will not have to go far away to work and reach to his workplace by travelling for 15-20 minutes. Interestingly, we have started such projects in several locations and have received a good response on all those. Amara in Thane is one of such project where we are developing about 10,000 houses and the area also has an office and retails, in fact, a completed integrated development work is going on in the region. Similarly, we also have an Upper Thane development, which is located nearly 4 kilometres away from the borders of Thane. It is a mixed-use development project with almost every facility and we are getting a good response to it. In the same way, we had a similar project in Mira Road with a specific focus on mid-income affordable houses and the complete project has been sold-out. We are also looking forward to such locations where we can come up with such high-quality mid-income mix-use development projects. 
Q: What is your landbank at present and what are your plans for more land acquisition?
A: We have high-quality landbank and they are mostly located in Mumbai metropolitan region, the area with less land. Currently, we have a land bank of around 4,500 acres of land and we can come up with a development project of nearly 45 crore square foot in coming future. This means that we have quality lands in almost every corner of Mumbai and this is one reason that we want to have a focus on cash flow and debt reduction and don't go ahead with a plan to buy new lands. 
Watch this Zee Business video
Q: What is the size of the debt and your expectation related to its reduction in the next few years?
A: We have a plan to reduce our debt by Rs 4,000 crore after the IPO, after which, our debt will stand around Rs 14,000 crore. In addition, we wish not have any the debt load on our development companies that are involved in housing in next three years and have the debt only on our rental business like offices and malls.
Get Latest Business News, Stock Market Updates and Videos; Check your tax outgo through Income Tax Calculator and save money through our Personal Finance coverage. Check Business Breaking News Live on Zee Business Twitter and Facebook. Subscribe on YouTube.