Industry concerned over economic revival post demonetisation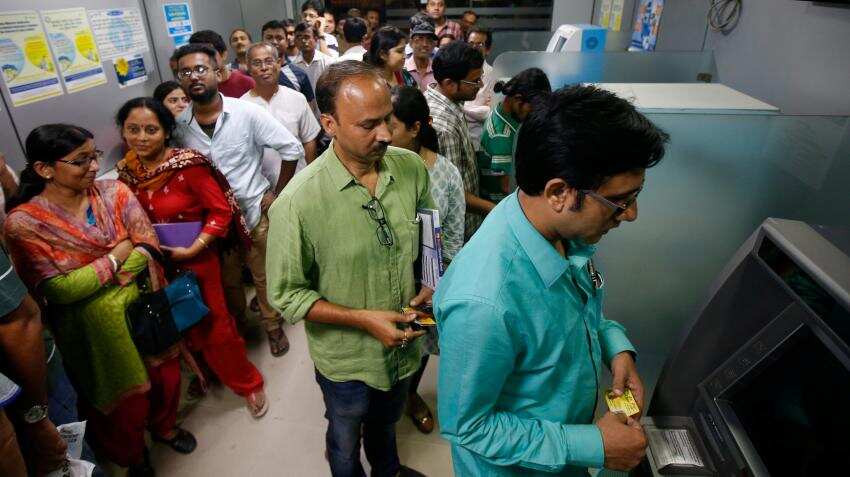 Top industrialist Adi Godrej said, "The mood in the meeting was positive. The issue of demonetisation was discussed. There has been some recovery in December." Image Source: Reuters
Updated: Tue, Jan 03, 2017
08:38 pm
Kolkata , PTI
Industrialists on Tuesday expressed their concerns about the revival of the economy post demonetisation in a closed-door meeting with Union Coal Minister Piyush Goyal in Kolkata.
The minister met the country's top industrialists at the CII national council meeting.
Sources present in the meeting said requesting not to be quoted that the members wanted to know from the minister what steps the government was taking to revive the battered economy.
According to the sources, the minister has assured the members that efforts are being made for infusion of more Rs 500 notes into the economy to ease the money supply crunch.
ALSO READ: India abolishes larger banknotes in fight against graft, 'black money'
The minister claimed that the cash situation had improved notably and the daily limit had been raised to Rs 4,500 from Rs 2,500.
"In the pre-demonetisation era the average withdrawal was found to be Rs 3,600 a day," Goyal noted.
Top industrialist Adi Godrej said, "The mood in the meeting was positive. The issue of demonetisation was discussed. There has been some recovery in December."
Shobana Kamineni, vice-chairperson of Apollo Group, said that for the last one month healthcare really struggled but now 70% of the payments were being made digitally.
She also reportedly told the minister in the meeting that the electoral funding had to become more transparent.
Goyal told reporters after the meeting that he had held a meeting with the industrialists and that the entire assembly of business leaders unanimously supported the move to demonetise high-value notes promoting digital economy.
ALSO READ: From GST to Demonetisation: Six major events that rocked Indian economy in 2016