How to become a crorepati as Budget 2019, Lok Sabha polls loom: Do some SIP magic, 14 stocks to buy
SIP is an easy step to negotiate and it also ensures discipline in your savings. All you have to do is open an SIP account with a financial institution, and link it with your bank account.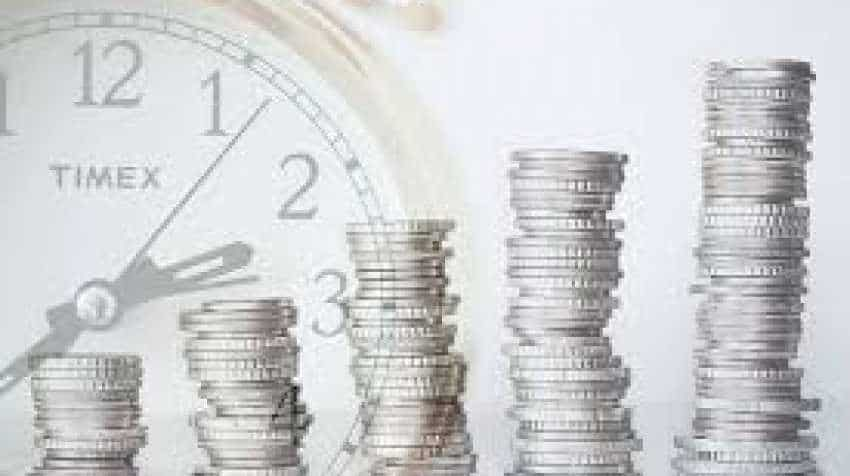 Representational Image: Photo: Pixabay
The question most often in the minds of workers everywhere is 'How to become a crorepati'? The process can be easy for some and tough for rest, but all can aspire to be a crorepati and that too within a reasonable time. Yes, that is true! We always want to make the best of everything. And, what would be better if, through a little investment we can make sufficient money to last a lifetime that ensures a luxurious lifestyle for us well into old age. That is what investment is all about. Achieving your goals. However, investment is all about time, discipline, patience and sometimes, luck. But the main job is to find out how much should you invest and in what instrument, tool that will give such good returns that it leaves us virtually swimming in money. 
In a major good news for investors, experts are recommending that they start a Systematic Investment Plan (SIP). When? Just ahead of Lok Sabha elections, 2019. Why? PM Narendra Modi has another big chance to impress Indian citizens by making a host of reforms announcements in the upcoming Budget 2019. The current battle between Prime Minister Narendra Modi led NDA government and the Opposition parties is seen as hitting markets. And it is Budget 2019 that may well bring cheer to markets and this will directly send SIP investors wealth soaring is the necessary, market friendly, announcements are made. 
IDBI Capital explains, "The market is highly volatile. The elections are coming in next 3-4 months. On the other hand, the geopolitical concerns, volatile crude oil prices and slowing global growth are factors of worry." After sowing the seeds of negativity, IDBI Capital offers relief by saying, "The upcoming Budget announcement will be immediate major trigger for the market."
However, in IDBI's view negativity is definitely in the air as it said, " It will be pre-election Budget which can be populist. If it turns populist then further FII/ FPI outflows can be possible. There is more probability of a correction over the medium term. However, it is not possible to time the market and to invest exactly at the lowest point."
What investors should do 
Therefore, IDBI recommends that investors can start SIP-kind of investments that are spread over a 12 month period so that the current crisis period can be negotiated successfully. The investment horizon should be 3-5 years. The SIP can be done as a basket investment with 10-14 stocks with a periodicity of a month or fortnight. 
14 stocks to buy 
In fact, IDBI also gives in a list of 14 SIP stocks which have the possibility of making investors rich.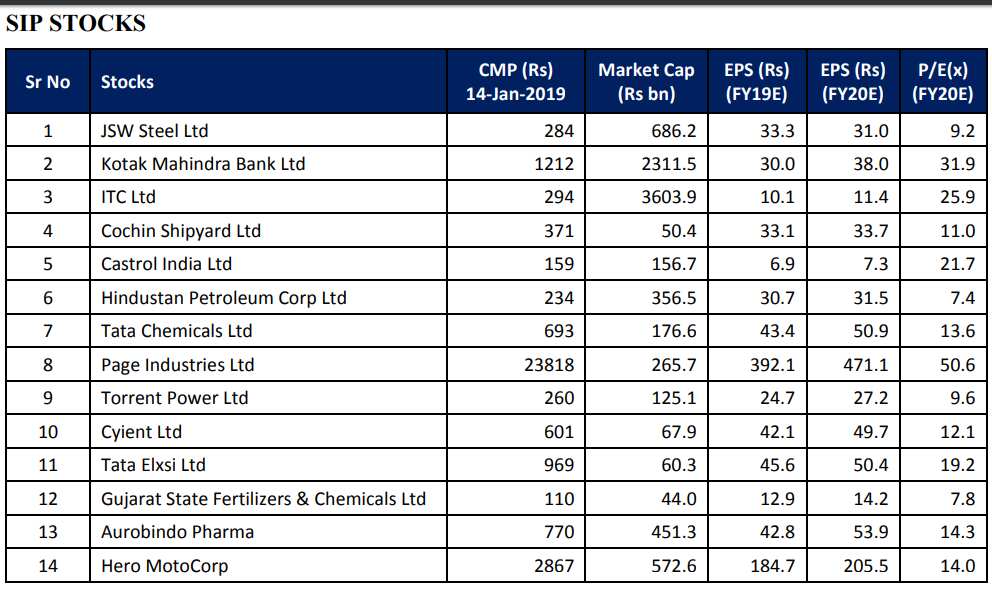 The best way to describe this investment mechanism is  - 'little drops of water make the ocean'. SIP is the most basic, flexible and easy way for you to of earn big money through hard-earned investments. 
A Mutual Fund SIP is currently at a booming stage, and is seen as the most convenient, hassle-free and smartest way of investment. One can invest a certain amount in SIP at regular intervals namely weekly, monthly or quarterly. 
SIP is an easy step to negotiate and it also ensures discipline in your savings. All you have to do is open an SIP account with a financial institution, and link it with your bank account. Depending upon your investment strategy, money will automatically get deducted from your bank account on weekly, monthly or quarterly basis. 
The positives of investing in SIP include: 
Pressure is not on you for speculating or focus on timing the market - such is not the right way for generating returns over long term. 
Considering there are intervals of investment like weekly, monthly or quarterly, you tend feel very little impact of market volatility. 
It is highly disciplined, passive and automated. Funds get deducted automatically from bank, which makes you more committed to guaranteed saving/investment. 
Hassle-free and flexible. Any citizen can create/update/cancel SIP anytime. 
Investment amount in SIP starts as low as Rs 500 per month, which eliminates the burden of managing your overall expenses on monthly basis, as very little is deducted. 
There are two 'magical' methods which greatly help investors earn big through SIPs. 
Firstly is rupee-cost averaging. As we are aware that market is sentiment driven and unpredictable, this creates an issue on when is the best time for investment. With rupee-cost averaging, an investor with SIP earns more units when the price is low and less units when price is high. Over teh long term, the equation is mostly in profitable territory. 
Second would be power of compounding. Every amount you invest, you earn interest on it. This interests get compounded and accumulated over a period of time. The higher the SIP tenure the higher would be your return. 
Of course, investors should know that they must invest hefty amounts to ensure big returns too. 
Get Latest Business News, Stock Market Updates and Videos; Check your tax outgo through Income Tax Calculator and save money through our Personal Finance coverage. Check Business Breaking News Live on Zee Business Twitter and Facebook. Subscribe on YouTube.
Updated: Fri, Jan 18, 2019
03:41 pm
Mumbai, ZeeBiz WebDesk