How much power does India need for its cars to go all electric?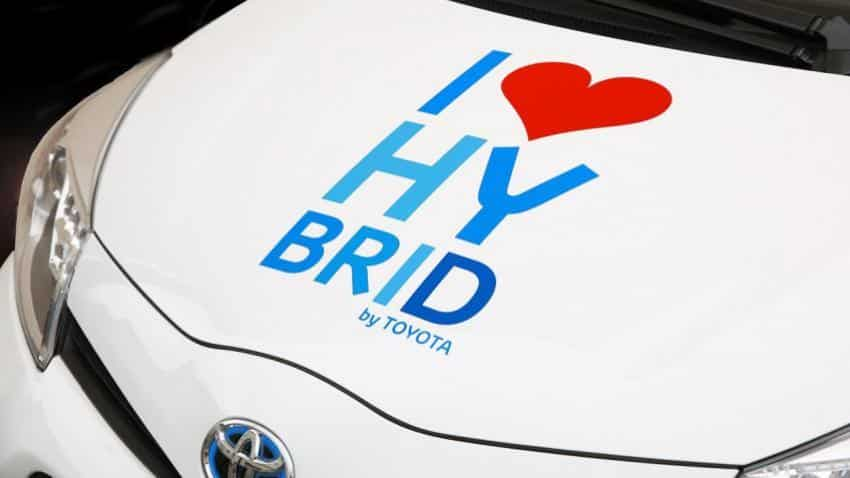 How much power does India need for its cars to go all electric?
Updated: Fri, Jul 07, 2017
03:53 pm
Mumbai, ZeeBiz WebDesk
Key Highlights: 

Govt has set 2030 deadline to switch all cars in India to electric

Renewable power capacity target set at 175 GW

500 billion units of energy needed to power electric vehicles in India 
European car and truck maker Volvo last week said that it will stop producing internal combustion engines from 2019 and move to electric. Elon Musk's Tesla Motors is already more valued than General Motors even with a fraction of car sales. Global car makers like BMW, Mercedes, Audio and Jaguar Land Rover are already producing their versions of electric cars and honing technology to produce better cars. 
Amidst all this, India too has signalled its intentions of going full electric for its road transport, including private cars, by 2030. 
Though the country has not set a hard target and carmakers continue to set up manufacturing units to produce traditional cars (petrol and diesel run), most experts feel that switching to electric on such a scale in 13 years time is ambitious. 
International Energy Agency (IEA) in May said that India would need nearly eight times the global stock of electric vehicles in order to meet its target. 
Bloomberg quoted IEA as saying, "The country would need to sell more than 10 million electric cars (1 crore) in 2030, compared with the almost 1.3 million (13 lakh) on the road worldwide in 2015." 
Prime Minister Narendra Modi, during his G20 address to the BRICS (Brazil, Russia, India, China and South Africa) on July 7, 2017 reiterated the country's commitment towards climate change and Paris accord. 
Piyush Goyal, Minister for Power, at the World Conference on Environment 2017 on March 27, 2017 said, that it Prime Minister Narendra Modi's vision for converting all vehicles in India to electric vehicles. He said that the Prime Minister has directed a group of senior Ministers to lead the initiative and make sure that by 2030 most, if not all, vehicles in India are powered by electricity. 
Nearly 38 lakh cars were sold in India in 2016-17 as against 31 lakh in 2011-12. India is expected to be the fourth largest car market in the world in the next two years and is already an export hub for leading carmakers globally. 
As compared to this, the country had a meagre 5,000 electric vehicles on  its road at the end of last year, IEA said. 
For a country dependent  on external sources for oil to run its vehicles, pushing for electric vehicles answers very pertinent questions about its finances and foreign policy. 
Goyal said that converting all vehicles to electric would help the country save $100 billion (Rs 6.5 lakh crore) in fuel bills annually. He said, "According to a study conducted by the Government, India can power its entire vehicular traffic in 2030 on solar power by using only 1% of the land area of Rajasthan."  
Recent push for solar power has already started delivering some results. India is already the world's largest market for solar power and government's rules of making power companies compulsarily buying solar power is further helping cleaner generation of energy. 
R Venkatraman, Siva Subramanian and Divya Charen of India Ratings, in a report titled Powering Ahead -- A Power Sector Overview, said, "The large target by the government for renewable capacity addition and the focus on renewable purchase obligation along with falling tariffs in competitive bidding regime have led to an increase in demand for renewable energy."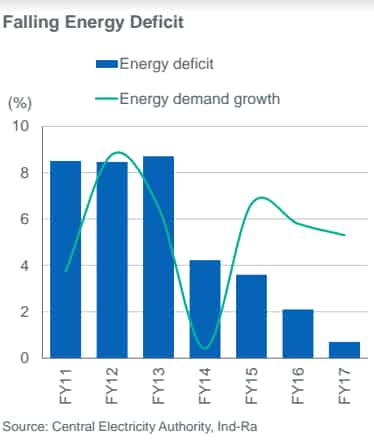 This brings us to the issue of meeting India's power demands. 
Even with rural electrification targets and new transmission lines being laid in order to cut wastage of power distribution, India is far from achieving 24x7 power for all. Power cuts in metros are still visible and smaller states continuously suffer from power deficit at peak hour. Industrialisation is also adding to the burden of greater power generation. 
In FY16, 44% of electricity demand nationally was attributed to industrial demand, while around 23% was domestic demand, according to Central Electricity Authority of India whereas capita supply was 1,075 kWh in FY16.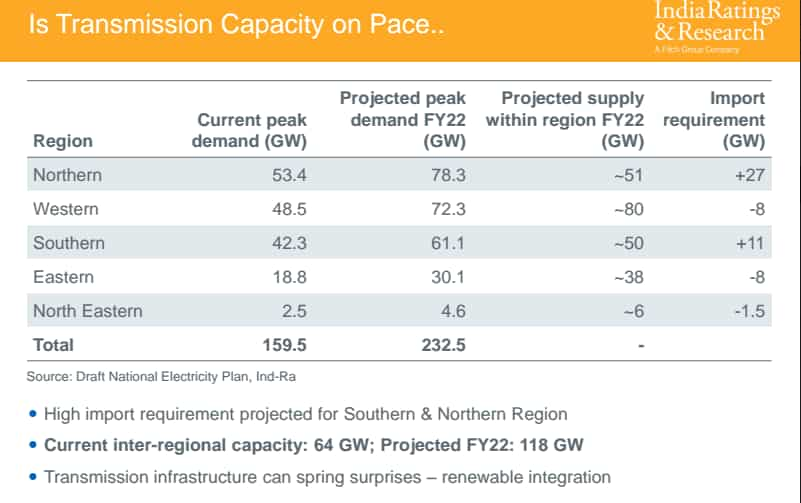 The trio and India Ratings said, "In the scenario of electricity replacing diesel in applications including diesel generators, agricultural implements and railways, the additional electricity demand can be addressed by a 6 percentage point increase in the plant load factor of thermal plants."
Electric vehicles
All these calculations, however, have one key power guzzler missing -- electric vehicles. 
India Ratings calculations show that if the government actually begins working towards pushing electric vehicles in a big way, India's power needs are going to sky rocket.
500 billion units of electricity would be needed to power all electric vehicles in India, the report's calculations show. Electricity supply in India in financial year 2017 stood at 1240 billion units. Nearly 60% of this power came from coal. 
This simply means that that nearly 40% of today's power generation would be needed just to power electric vehicles in India in the next decade. In other words, India's estimate power demand projections are short of fatoring in the needs if all cars in the country are to switch to electric over the next 13 years. 
With renewable and hydro currently contributing to 16% and 14%, respectively, their share has to increase dramatically in order for this switch to electric to be meaningfully about the environment. 
Off the future power generation capabilities, 4.3 GW is expected from coal, 15 GW from hydro, 2.8 GW from nuclear and  a massive 115 GW from various other renewable sources like solar. The government has already achieved 22% of its megag 175 GW power production plan from renewable sources. 
"The Government is committed to expand the project (electric cars) rapidly across the country," Goyal said. 
Get Latest Business News, Stock Market Updates and Videos; Check your tax outgo through Income Tax Calculator and save money through our Personal Finance coverage. Check Business Breaking News Live on Zee Business Twitter and Facebook. Subscribe on YouTube.