General elections 2019 mandate will not favour stock market: Shankar Sharma, First Global
Shankar Sharma doesn't feel that the trade war between US and China is a big deal. He advises keeping some cash as we move closer to elections. Edited Excerpts: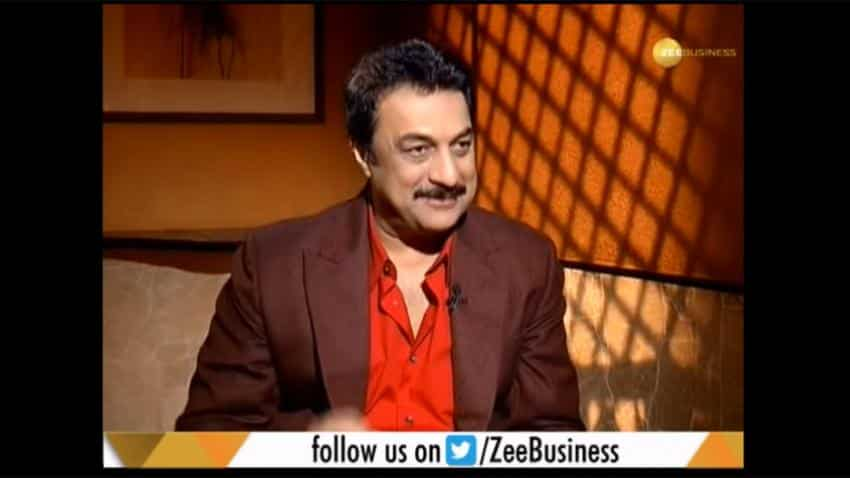 Interest rate hike could turn out to be a villain for stock market, says Shankar Sharma.
The market is unlikely to like the results of Lok Sabha elections 2019 as whichever party will form the government, it will have to build a coalition, says Shankar Sharma, Chairman, First Global in an exclusive interview with Anil Singhvi, Managing Director, Zee Business,. Sharma doesn't feel that the trade war between US and China is a big deal. He advises keeping some cash as we move closer to elections. Edited Excerpts:
Q: What is your take on the ongoing trade-war between China and US?
A: President Donald Trump has approved a plan to impose 25 per cent tariffs on Chinese goods. In retaliation, even India has increased import tariffs on products being imported from the US. Overall, trade war is not a good thing. But I would like to add that the actions taken by Donald Trump are aimed at strengthening the United States. In fact, he never tries to project himself through his policieS. These are for the country. He is not worried about his second term as a president or his friendship with G7 nations or China or Russia or others. So, he is delivering everything that he promised in his campaign and that is America First. 
For example, Trump spoke to Emir of a middle-east nation, Kuwait, and pressed him to move forward on a $10 billion fighter jet deal with Boeing that had been stalled for more than a year. Interestingly, the orders were placed soon after the call was made. Now, you can say, whether it is a president's job that he goes forward for a private company's deal. But the talk and the deal has an aspect that this person is really working to move the country forward. 
In fact, the ongoing trade-war is also happening with the same intention and there is a question till when the US should import things for free at least when its products are being levied in other countries. Logically, things seem to be fine but will have problematic effect in a long run. 
Q: Do you think the trade-war will end through talks as it happened in his fight with North Korea's Kim Jong-un? 
A: It is possible. The second thing is there can be a news of friendship between the US and Russia. Highlights of the friendship were heard during the Presidential elections in which Russia had its hand and the recent G7 summit, where Trump campaigned to make it G8 by adding Russia into the group. The situation is similar to the World War where Japan, Germany and the US were standing at three different corners of the table and turned up to be friends just after the war came to an end. Thus, if seen from a historical perspective, I feel this trade-war is not a big thing. 
Q: My next question is related to the mood of foreign institutional investors (FII). Why their mood is so bad when it comes to India?
A: This is our misconception. I feel that there mood or attitude is not particularly bad towards India but there has been a change in their mood towards the overall emerging market in past two-three months because dollar has strengthened against every emerging currency. Simply stating, the currency has remained a spoiler during this period. 
Q: Last time when I spoke to you, you said interest rate is the hero of this rally in the market. Do you think that this interest rate is ready to play villain now?
A: If you remember, I also talked about the oil prices and said that this area is going to be positive. Rising oil prices is not a good news for India. So, this interest rate is the result of the same. RBI has done a commendable thing by increasing the interest rates. My concern is that instead of treating the gains from the oil as a lottery, you used it as if it is a permanent gain. And this insertion of gains in the implementation of policies is not allowing the government to cut the fuel prices. As any cut in the prices will have a direct effect on the excise duty of the country, which in return would have a negative impact on the fiscal deficit of the country. In fact, the situation has created a problematic situation in front of the government. 
Let's face it. As interest rates have reasons to go up if oil prices go up. You can say that hero has now turned into a villain who can perform the task of pickpocketers. 
Q: But the interest rate has been hiked in the US. Indications are there that the rates will also be hiked in Europe. This ongoing hike of the rates may pull trigger on equity rally?
A: It is a nice point. It is true that bull market happens when the interest rates are decreased but it's not a right thing that the bull market ends if the interest rates are hiked. Both can walk together. In fact, increase in rates is a hint towards strong growth. Rates are hiked when it is expected that the growth will be strong. The simple logic behind rate hikes is that it is being hiked to contain the rising inflation. The strong growth helps the market by taking it up till the interest rates don't reach a certain level. The equation may collapse if it reaches that level. 
I don't think that the global market has reached a level when it will welcome the bear market. There is no reason to be scared at least at this moment. 
WATCH ZEE BUSINESS VIDEO HERE
Q: There was a time (about 8-10 years ago) when Shankar Sharma was considered a big bear. After that, you started talking about the rally and recession in the market, which changed your image a person who is specialised in contra-calls?
A: Actually, I don't go for contra calls. In fact, contra calls are taken by those who ignore the reality even if it is visible. But I see the reality and that's why I have been saying for past four years that there will be a rally in the small-cap shares. Why should I say that there will be a recession in the segment? I will say about the recession when it will be visible to me. 
Q: Before reaching to your small-cap story, I would like to know the condition of the Indian market in next one year, at least till the elections, which is a big event in line. Will the market be Bullish, Bearish or Boorish?
A: The market can't be boorish. There is nothing more entertaining than the market. So, broadly, the market is going to be in a good shape and is not going to be bearish till the elections. 
Q: It will happen if people are sure that the present government will return back into the power.
A: How can you say that? I would like to say that the results will have an impact for a time being, which may last for a day or two or four days. 
Q: I am talking about the fear that will be there in the market till we reach the day of results?
A: I think that the effects will be visible only on the day of results. I will suggest liquidating the holdings 2-3 months before the elections. Keep some cash with you to buy on dips. I believe whosoever comes to power - BJP, Congress or someone else - the next government is going to be formed through a coalition. Data suggests that the next government is not going to have a majority. The results of 2014 elections can't be replicated. I feel the market will not like the results of the 2019 elections even if BJP returns to power by forming a coalition government or someone else comes to power. 
Q: Can you let us know about the fear that worries you while investing in small-cap companies?
A: That I will not get a chance to exit from the company.  It is like venture capital investing. Liquidity is the biggest risk in these companies and liquidity will come in these companies only if they do well. Automated liquidity will come if the company is performing well as it will encourage people to buy and sell its shares. But the situation is completely opposite if the company is not performing well. This is a case, where you can't find an easy exit. 
Q: Then when do you exit?
A: Like I said, luck plays an important role in the game of investing as everything depends on the performance or Karma of the company. Your skills can help you in earning 100 per cent in the market but 1000 per cent return is a matter of luck. 
Q: Can you suggest us a sector that will survive for next 10-20 years, at least in an environment where technology can bid a goodbye to any business. 
A: I would say that there is no need to take such a long view on the market. We are not futurologists and are supposed to write a book on the status of the world after 50 years. We are just supposed to take a view of 2-3 years and if everything remains good in the sector than you can foresee the conditions of the same for next 2 years. We must not get into the trap and find an industry that will survive for next 20 years. 
Get Latest Business News, Stock Market Updates and Videos; Check your tax outgo through Income Tax Calculator and save money through our Personal Finance coverage. Check Business Breaking News Live on Zee Business Twitter and Facebook. Subscribe on YouTube.
Updated: Tue, Jun 19, 2018
11:43 am
ZeeBiz WebDesk