Diwali Mahurat Trading: Dalal Street sees firecrackers, Sensex ends above 245 pts, Nifty up 68 pts; these stocks shine
Sensex has actually been ended in positive in 10 out 13 last mahurat trading sessions since 2005. 
Representational Image: Photo: Reuters
The Samvat 2075 came in as a big surpise for Indian markets which have been quite volatile since past few months. Today, in just few hours of Mahurat trading session, both Sensex and Nifty gained by 330 points or 100 points. The benchmark indices BSE and NSE conducted a over an hour Mahurat trading on Wednesday starting from 5.15pm till 6.30pm. 
The practice of Mahurat trading in India, has been followed since ages, as it is considered as a good luck charm for investors to trade on Diwali with an aim it will drive their wealth to greater heights. As history says, that Indian markets have recorded more gains on Mahurat trading than losses in last decade. Sensex has actually been ended in positive in 10 out 13 last mahurat trading sessions since 2005. 
After the mahurat session today, the Sensex finished at 35,237.68 above 245.77 points or 0.70%, whereas the Nifty 50 completed at 10,598.40 up by 68.40 points or 0.65%. 
Top gainers on Sensex involved M&M taking lead spot ending at Rs 793.50 per piece up 1.97%, folllowed by Infosys at Rs 677 per piece up 1.53%, Tata Motors at Rs 195.10 per piece up 1.17%, Bajaj Auto at Rs 2699 per piece up by 1.16% and Hero Motocorp at Rs 2889.95 per piece up by 1.15%. 
There were barely any losers on Sensex index, however, companies like Bharti Airtel, SBI, Axis Bank and Adani Ports were least preferred as they ended slightly on negative note ranging from 0.08% to 0.34%. 
18:41 pm 
On Sensex, in consumer durables sector the gainers were - VIP Industries, Whirl Pool, Crompton Greaves, Blue Star, Symphony, TTK Prestige, Rajesh Exports, PC Jewellers and Titan surged in the range of 0.40% to 4%. 
Voltas was the sole lose in the sector down by 1.73%
18:38 pm
Under metal sector on Sensex, companies that gained were - Jindal Steel, NMDC, Vedanta, Tata Steel, SAIL, National Alumium, Coal India, Hindalco and JSW Steel rising between 0.11% to 2%. 
Only Hindustan Zinc was sole loser in the sector down by 0.665. 
18:34 pm 
Under realty sector on Sensex - Sunteck, Mahindra Lifespace, Indiabulls Real estate, Prestige, HDIL, Oberoi Realty and Godrej Properties gained in the range of 0.31% to 5%. 
It was only Sobha, Phoenix and DLF that found now love from investors as they slipped between 0.09% to 2%. 
18:28 pm 
In Karvy Stock Broking's view, We find ourselves in the optimistic camp in terms of our expectations for Samvat 2075. After the recent turmoil in financial markets, it is easy to be pessimistic. The macro outlook for India has certainly deteriorated somewhat compared to six months back; the outlook remains strong and gives us reason for optimism.
The agency adds, for Indian asset markets, the major trigger will be the upcoming general elections. We expect some nervousness in markets ahead of the elections. The results of the state elections next month will set the tone though we wouldn't extrapolate the results to general elections as the Indian electorate can vote differently in state elections and general elections. 
Karvy's  expectation is that a reform oriented stable coalition is likely to assume power. If so, a relief rally can take markets forward.
18:18 pm
Among many stocks, the FMCG were also highly preferred by investors today on Nifty. Interestingly, there was one company which soared at such level that gains were over Rs 371 so far in trading session. 
Share price of Procter & Gamble Hygiene and Health Care was trading at Rs 9,839.95 soaring by Rs 361 or 3.81% on Nifty. 
Guess what! The company has already touched an intraday high of Rs 9,850 which leads overall gains by over 4% or Rs 371. 
If you would have invested in this share price last year in November month were it stood at all-time low of Rs 8,690 per piece, today you have made hefty gains. 
18:14 pm
List of stocks which were highly recommended by analysts. 
#AajKe2000 | जानिए #दिवाली के दिन वो कौन सा शेयर है जिसे खरीदने की सलाह दी अनिल सिंघवी ने।

#MahuratTrading #HappyDiwali #MahuratTradingOnZB @AnilSinghviZEE @deepaliranaa @kunalsaraogi @iamrakeshbansal pic.twitter.com/GLvegalydk

— Zee Business (@ZeeBusiness) November 7, 2018
18:12 pm 
It was auto stocks which were highly preferred by investors on Mahurat trading today, as the S&P BSE Auto index was trading at 20,745.18 up by 236.67 points or 1.15%.
On the index, top gainers were - Apollo Tyre at Rs 220.45 per piece up by 3.52%, M&M at Rs 793.95 per piece up 2.02%, Tata Motors at Rs 195.55 per piece up by 1.43%, Hero Motocorp at Rs 2893.90 per piece up 1.29% and Bharat Forge  at Rs 592.65 per piece. 
Other companies that soared were - Ashok Leyland, MRF, Maruti Suzuki, Bosch, Eicher Motors, Bajaj Auto, TVS Motor, Motherson Sumi and Cummins India rising between 0.40% to 1%. 
18:07 pm
With less than 30 minutes left, the Sensex was trading at 35,268.54 above 276.63 points or 0.79%, whereas Nifty 50 soared over 10,600-mark, and was trading at 10,606.05 higher by 76.05 points or 0.72%. 
18:04 pm
These stocks can be best investment bet during the Mahurat trading session, as per Canara Bank Securities Ltd. 

17:59 pm: 
Almost everything on BSE and NSE were trading in green today. Interestingly, the ace investor Rakesh Jhunjhunwala's portfolio also saw positive buyings, however, the gains were massive in only two stocks. It was 
The Mandhana Retail Ventures share price which was trading at Rs 39.75 above 4.06% on Sensex, which gave most gains to Jhunjhunwala compared to his other stocks. The investor here hold about 12.74% stake in the company with shares worth Rs 10.8 crore. 
Another would be VIP Industries which was trading at Rs 452.55 per piece up by 3.03% on Sensex, gave much better returns to Jhunjhunwala on Mahurat trading session. He holds about 3.69% stake in the company with shares worth Rs 228.8 crore. 
Other stocks of Jhunjhunwala were also in green, trading between 0.50% to 3%.
17:52 pm
The Nifty 50 was trading above 0.61% at 10,594.55. Whereas on the index, highest perfomer was Nifty Bank up by 0.48% trading at 25,720.35 and Nifty Midcap up by 0.63% performing at 17,402.35.
#Samvat2075 | #दिवाली के शुभ अवसर पर बाज़ार में छाई रौनक, #Sensex ने लगाई 200 अंकों से ज्यादा की छलांग। pic.twitter.com/DQ61rt0umj

— Zee Business (@ZeeBusiness) November 7, 2018
17:44 pm 
There was heavy buying witnessed in small cap stocks, so much so, that investors who had already invested in the companies below, will be today sitting on pile of hefty money today. A list of 20 stocks surged by 5% to over 10% in today's mahurat trading session. 
The S&P BSE SmallCap index was trading at 14,547.66 above 132.21 points or 0.92%. 
Companies that gave hefty return were - 8K Miles gaining by 9.97%, SIL Investment by 9.54%, Infibeam by 8.02%, Specialty Restaurent by 7.56%, Kellton Tech Solutions by 6.59%, Deccan Gold Mines by 6.28%, Hercules by 5.55%, Oricon by 5.31% and Vindhya Telelinks by 5.30%.
Other stocks that gained were - Thangamayil Jewellery Ltd by 5.14%, Cafe Coffee Day by 5.09%, Mercator by 4.99%, Kwality by 4.99%, JBF Industries by 4.98%, Steel Exchange by 4.97%, JKIL by 4.97%, ISFT by 4.94%, Repro by 4.93%, RattanIndia Infrastructure by 4.90% and Forbes & Company by 4%. 
17: 40 pm 
These stocks can be best pick during the Samvat 2075 Mahurat trading session, as per GEPL Capital.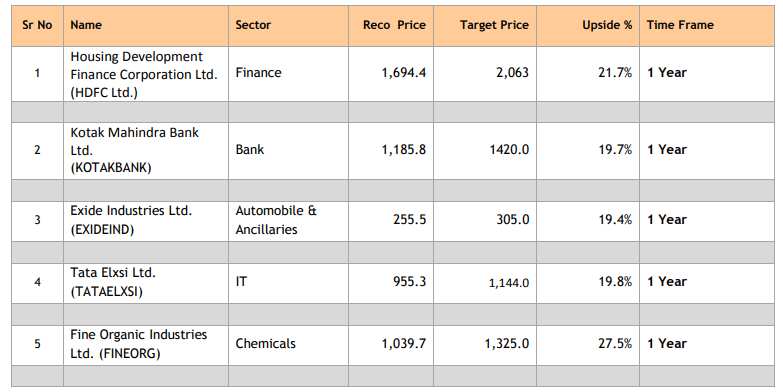 17:39 pm
Banking stocks were best performers on Sensex, as the S&P BSE Bankex index surged by 154.61 points or 0.53% trading at 29063.39. The index today earmarked its 29,000-mark, after it touched an intraday high of 29,160.20 in pre-opening. 
Almost every stock is trading in green with Federal Bank taking the lead by trading at Rs 80.95 per piece up 1%, followed by ICICI Bank at Rs 355.85 per piece up 0.75%, Yes Bank at Rs 215.90 per piece up 0.68%, Kotak Bank at Rs 1135 per piece up 0.53%, IndusInd Bank at Rs 1482.75 per piece up 0.49%, Axis Bank at Rs 610.45 per piece up 0.47%, Bank of Baroda at Rs 111 per piece up 0.45%, IndusInd Bank at Rs 1481 per piece up 0.38% and HDFC Bank at Rs 1958.35 per piece up by 0.21%. 
It was the largest lender State Bank of India which saw very cautious sentiment on trading session, as the stock was trading mostly muted, however, reversed the sentiment after few minutes and was trading at Rs 287.20 per piece up 0.24%. 
17:30 pm
The BSE Sensex opened on positive note rising by 309.97 points or 0.89% trading at 35,235.79. 
On the index, top gainers were Vedanta taking lead at Rs 210.20 per piece up 1.25%, followed by Infosys at Rs 674.90 per piece up 1.21%, Hero Motocorp at Rs 2886.65 per piece up 1.04%, Yes Bank at Rs 216.60 per piece up 1% and Mahindra at Rs 786 per piece up 1%. 
17:24 pm
According to Adroit Financial, these stocks can give you higher returns if you invest today in them.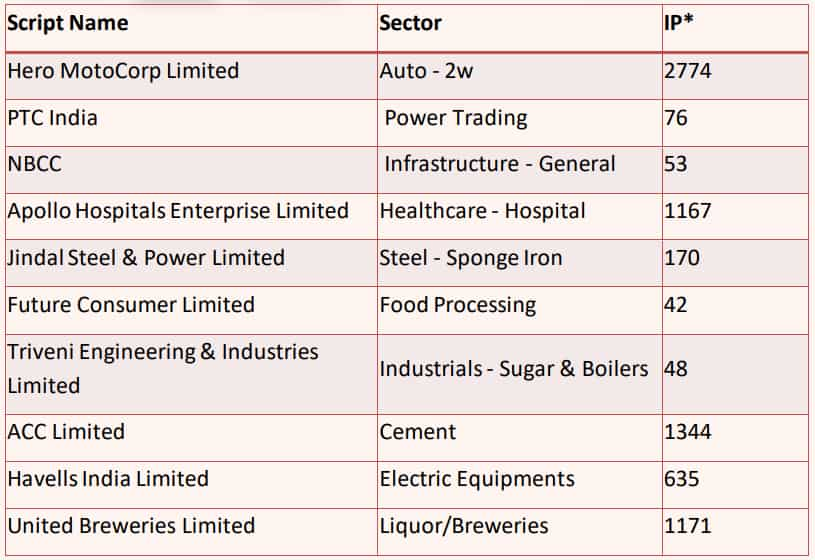 17:23 pm
This stock can be a best pick for today's trading session. 
#MahuratTradingOnZB | #दिवाली के शुभ अवसर पर #SGXNifty 1.13% मजबूत। pic.twitter.com/UeHSKWgTsi

— Zee Business (@ZeeBusiness) November 7, 2018
17:21 pm
The gainers list took lead with companies like ITC, Tata Motors, Infosys, Vedanta, ONGC, Maruti among others. 
17:18 pm 
In pre-opening of Mahurat trading, the BSE Sensex saw heavy buying sentiments, as the index opened over 367.91 points or 1.05%. However, currently it was trading at 35,327.61 above 335.70 points or 0.96%. Pre-opening session will continue for fifteen minutes prior to the normal session of 1-hour trading at 1730 hours.
17:11 pm 
According to Reliance Securities 10 stocks were listed out which can be best pick during today's Mahurat trading. They are: 
HDFC Bank - recommended as buy with a target price of Rs 2,471. 
Infosys - recommended buy on the stock with a Target Price of Rs795.
ICICI Bank - a buy call is recommended with a target price of Rs 390. 
ITC - positive on ITC on attractive valuation and improving business prospects.
Sun Pharma - BUY recommendation on the stock with a Target Price of Rs685 is given. 
Sonata Software - BUY call recommendation on the stock with a Target Price of Rs 420. 
Engineers India - BUY recommendation on the stock with a Target Price of Rs 169 is given.
DCB Bank - BUY recommendation on the stock with an unrevised Target Price of Rs207 (based on 2x FY20E Adjusted book value).
Escorts - BUY recommendation on the stock with Target Price of Rs 1,015, valuing it at 16.5x FY20E EPS.
NBCC (India) - BUY recommendation on the stock with a Target Price of Rs103.
17:10 pm
If you are also planning to trade during the hours of Mahurat trading today in the evening, and is confused in which stock to pick. Here's a list of 15 stocks which can emerge as best bet on exchanges, and give you heavy returns in the course of one year's time. Simply put, by the next Diwali, you can sit on the pile heavy cash.
According to Progressive Research report, there are five stocks that be best investment option today. 
They are: Indian Hume Pipes, Texmaco Rail & Engineering, Alicon Castalloy, Gufic Biosciences and Thermax Limited. Read More
17:05 pm
Those who understand the markets better always suggest to have a diverse portfolio. A balanced portfolio not only absorbs the volatility shocks but also gives a better return over the time. One step you can take to keep your portfolio diverse is to invest in commodities. In the year 2018, some commodities including Gold have even performed better than equity. 
"From Januar 2018 to till date, Gold gave 10% return as compared to equity. Commodity investment should be a part of one's portfolio to balance it at the time of fall in the equity market," said Anuj Gupta, Deputy Vice President - Research (Commodities and Currencies), Angel Broking Limited to ZeeBiz.com.
Updated: Wed, Nov 07, 2018
06:54 pm
Mumbai, ZeeBiz WebDesk