Cereals prices need to be monitored: India Ratings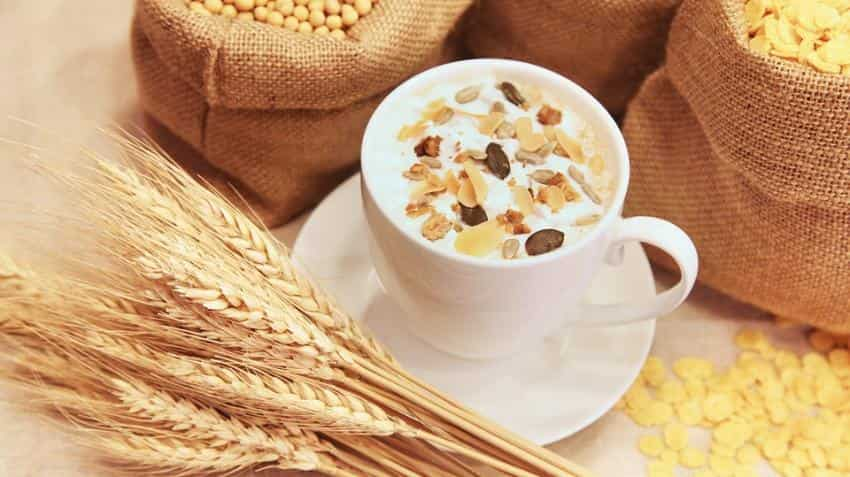 "Like retail food inflation, cereals have emerged as a new driver of food inflation besides pulses and vegetables," India Ratings and Research associate director Anuradha Basumatari said in a statement. Image Source: Pixabay
Updated: Thu, Jul 14, 2016
07:42 pm
Mumbai , ZeeBiz WebDesk
India's wholesale price index-based (WPI) inflation for the June month rose up 1.62% on the back of expensive food and manufactured items with a rating agency stating that prices of cereals have to be monitored going forward. 
The wholesale price index (WPI) inflation was minus 2.13% in June last year while it was 0.79% in May this year. 
"An increase in food inflation and a significant drop in fuel price deflation led to wholesale price index (WPI) inflation coming in higher at 1.62% in June 2016 than 0.79% in the previous month,"  India Ratings and Research said in its press release on Thursday. 
The country's food inflation surged to 8.18% in June 2016 as compared to 3.12% in June 2015, showed the Ministry of Commerce and Industry data on Thursday. 
Food inflation was 7.88% in May this year and has nearly doubled from March 2016 when the figure stood at 4.09%.  However, fuel prices during the month have moderated to minus 3.62% as against minus 8.86% in the same period of last year. 
Moreover, prices of cereals have witnessed a growth of 6.32% in June 2016 as compared to minus 0.39% in June 2015, cited the Commerce Ministry data. 
"Like retail food inflation, cereals have emerged as a new driver of food inflation besides pulses and vegetables," India Ratings and Research associate director Anuradha Basumatari said in a statement. 
"Cereals inflation further firmed up to 6.3% in June from 4.6% in May 2016, which is a cause of worry,"  Basumatari added. 
The sowing of the Kharif crop (monsoon crop) this year has been delayed due to delay in distribution of monsoon showers to several parts of the country and therefore, the ratings agency has stated that it is difficult to predict reason behind escalation in cereals prices. 
"It is, however, difficult to say whether the escalation in cereals prices is a temporary response to this delayed sowing or there is something else that has led to the sudden spike in the prices of cereals," Basumatari said.
In either case, a close watch on the cereals prices is warranted and timely market intervention by the government could correct this, given the stock of cereals with the government,  she added.