Cabinet approves amendment to Motor Vehicle Act; Here are the new penalties
Drinking and driving will attract a steep fine of Rs 10,000 instead of Rs 2,000 which was in the old provision.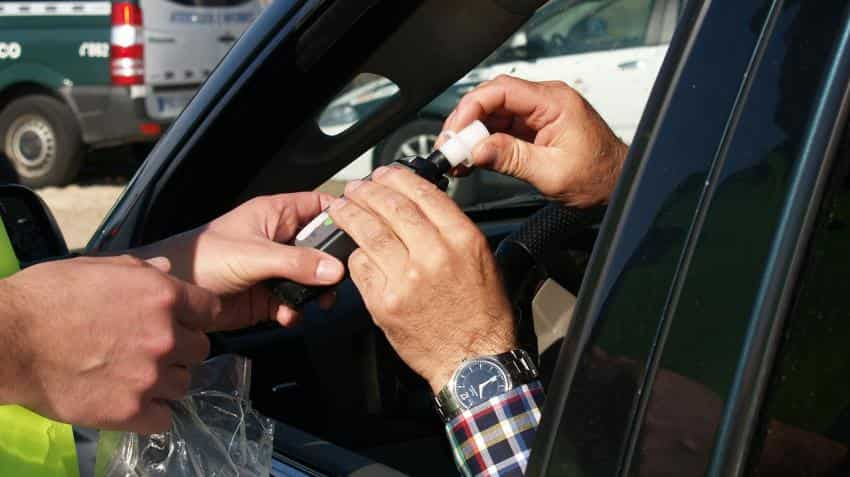 Fine for drinking and driving to go to Rs 10,000 from Rs 2,000 earlier. Photo: Pixabay
Updated: Thu, Aug 04, 2016
06:08 pm
Mumbai, ZeeBiz WebDesk
The Cabinet on Wednesday approved the Motor Vehicle (Amendment) Bill 2016. The amendment which aims to improve the road safety in the country was approved by the cabinet chaired by the Prime Minister Narendra Modi.
Under the new amendment there are several steep penalties that have been introduced. For instance, drinking and driving will attract a steep fine of Rs 10,000 instead of Rs 2,000 which was in the old provision.
It has increased the compensation for Hit and Run cases from Rs 25,000 to Rs 2 lakhs. It also has provision for payment of compensation upto Rs 10 lakh in road accidents fatalities.
The fine for driving without a license has been increased to Rs 5,000 from Rs 500 earlier. While over speeding can get attract a fine of Rs 1,000 for LMV and Rs 2,000 for Medium Passenger Vehicle from Rs 400 for both earlier.
CABINET APPROVES MOTOR VEHICLE(AMENDMENT) BILL 2016, FIND OUT THE LIST OF PENALTIES pic.twitter.com/NOg9Td21MZ

— Zee Business (@ZeeBusiness) August 4, 2016
Riding without helmets could attract a stiff penalty of Rs 1,000 and disqualification for 3 months from Rs 100 earlier.
Every year 5 lakh road accidents are reported in the country in which 1.5 lakh people lose their lives. Government is committed to reduce the accidents and fatalities by 50% in five years.
To address the issue of road safety, a draft Road Transport & Safety Bill was prepared soon after NDA Government came to power. However, most of the States have expressed reservations.
To address the issue of road safety and to improve the facilitation of the citizens while dealing with transport departments, Ministry of Road Transport & Highways constituted a Group of Transport Ministers (GoM) of the States. The GoM headed by Yoonus Khan, Hon. Transport Minister of Rajasthan held three meetings. A total of 18 Transport Ministers from different political parties participated in these meetings and they have submitted three interim reports.
In the present Motor Vehicle Act, there are 223 Sections out of which the Bill aims to amend 68 sections whereas Chapters 10 has been deleted and a Chapter 11 is being replaced with new provisions to simplify third party insurance claims and settlement process.
The Bill also proposes insertion of 28 new sections. The amendments mainly focus on issues relating to improving road safety, citizens' facilitation while dealing with the Transport Department. Strengthening rural transport, last mile connectivity and public transport, automation and computerization and enabling online services.
The Bill proposes that the State Government can specify a multiplier, not less than one and not greater than ten, to be applied to each fine under this Act and such modified fine.
The Bill proposes offences committed by Juveniles. The Guardian / owner shall be deemed to be guilty in cases of offences by the Juveniles and Juvenile to be tried under JJ Act. Registration of Motor Vehicle to be cancelled.
Proposed Amendments in Various Penalties under Motor Vehicle Amendment Bill – 2016:
Section
 
Old Provision / Penalty
New Proposed Provision / Minimum Penalties
177
General
Rs 100
Rs 500
New 177A
Rules of road regulation violation
Rs 100
Rs 500
178
Travel without ticket
RS 200
Rs 500
179
Disobedience of orders of authorities
Rs 500
Rs 2000
180
Unautorized use of vehicles without licence
Rs 1000
Rs 5000
181
Driving without licence
Rs 500
Rs 5000
182
Driving despite disqualification
Rs 500
Rs 10,000
182 B
Oversize vehicles
New
Rs 5000
183
Over speeding
Rs 400
Rs 1000 for LMV
 
Rs 2000 for Medium passenger vehicle
184
Dangerous driving penalty
Rs 1000
Upto Rs 5000 
185
Drunken driving
Rs 2000
Rs 10,000
189
Speeding / Racing
Rs 500
Rs 5,000
192 A
Vehicle without permit
upto Rs 5000
Upto Rs 10,000
193
Aggregators (violations of licencing conditions)
New
Rs 25,000 to
 
Rs 1,00,000
194
Overloading
Rs 2000 and
Rs 20,000 and
 
 
Rs 1000 per extra tonne
Rs 2000 per extra tonne
194 A
Overloading of passengers
 
Rs 1000 per extra passenger
194 B
Seat belt
Rs 100
Rs 1000
194 C
Overloading of two wheelers
Rs 100
Rs 2000, Disqualification for 3 months for licence
194 D
Helmets
Rs 100
Rs 1000 Disqualification for 3 months for licence
194 E
Not providing way for emergency vehicles
New
Rs 10,000
196
Driving Without Insurance
RS 1000
Rs 2000
199
Offences by Juveniles
New
Guardian / owner shall be deemed to be guilty. Rs 25,000 with 3 yrs imprisonment. For Juvenile to be tried under JJ Act. Registration of Motor Vehicle to be cancelled
206
Power of Officers to impound documents
 
Suspension of driving licenses u/s 183, 184, 185, 189, 190, 194C, 194D,194E
210 B
Offences committed by enforcing authorities
 
Twice the penalty under the relevant section