Air India divestment: No buyers for national carrier, Centre to take this big step
The government may relax some of the terms for its proposed divestment of debt-laden Air India (AI) till now in the light of no interest elicited from any buyers.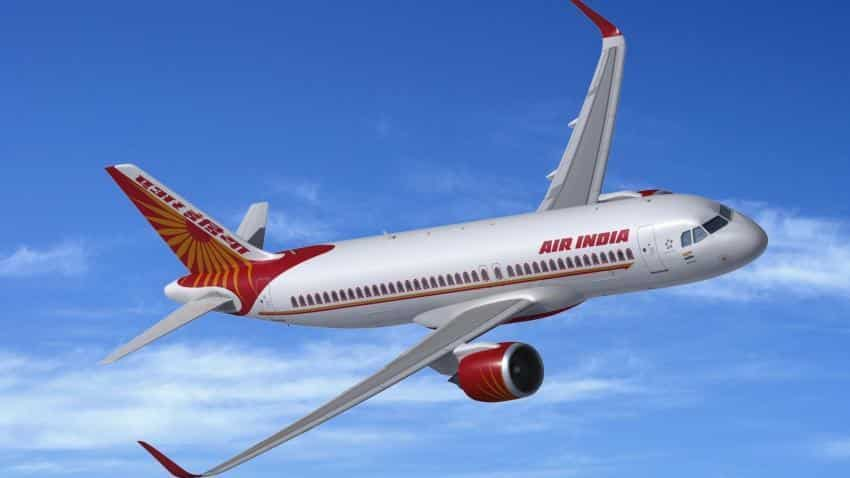 The government may relax some of the terms for its proposed divestment of debt-laden Air India (AI). Image source: IANS
The government may relax some of the terms for its proposed divestment of debt-laden Air India (AI) till now in the light of no interest elicited from any buyers.
"It's only a few weeks before the deadline (May 31) for submission of Expression of India (EoI) for the proposed 76% divestment of lossmaking Air India expires but there is not a single serious interest till now. The government may look at relaxing some conditions to make it (Air India) attractive to buyers," a source, who spoke on condition of anonymity, told DNA Money.
Another source, who also did not want to be named, said some tweaking of terms in the tender inviting interest from buyers could be looked at by the government.
"They (government) may not change it (terms) completely, but offer assurances by slightly tweaking some of the terms to improve the interest level. They made a very good effort for selling the airline and you cannot say they did not try," he said.
The last date for submission of EoI for the AI's stake sale in state-run Air India is May 31. It has been extended from the earlier deadline of May 14. The government has said it announce the winner of the bid on June 15.
R N Choubey, civil aviation secretary, recently told the media that there has been "great deal of interest for Air India".
The current terms and conditions for sale of the loss-making national flag carrier have failed to appeal several major airlines, including IndiGo and Jet Airways. 
According to the first source, it was issues relating to employees that were persistently coming in the way of attracting prospective bidders, besides the huge debt and flawed operating model of the airline, which was mired in huge liability. 
The balance-sheet of the AI showed that as on March 31 2017, its total debt was Rs 45,915 crore, of which Rs 34,775 crore was long-term debt and Rs 31,054 was short-term debt. The total interest pay-out was Rs 4235.8 crores in the same period.
Pankaj Pandit, a Bangalore-based aviation expert, said the government-run airline had to address the employee headcount issue if it had to entice prospective buyers.
Watch this Zee Business video here:
"They (AI) have to reduce the headcount to be profitable but apparently there are conditions in the tender that you cannot layoff the staff.  This is making it unattractive to buyers," he said.
Citing the example of Air India-owned hotel Centaur, which was sold during Prime Minister Atal Bihari's regime, one of the sources said there was a similar term when the hotel was sold.
"But the buyer breached the clause and sacked the people with a three-month notice. That's how he improved the asset quality and he sold it at a profit to Sahara," the source said.
Pandit suggested that Air India could emulate the domestic tech firm iGate in safeguarding its employees' interest by inserted a clause that restrained the acquiring firm from laying off its staff in the first three years of the acquisition. "When Capgemini bought iGate, the latter had put a condition that its employees could not be removed for three years. So, for three year Capgemini did not sack any iGate employee. They sacked their own people but did not touch the iGate staff. This is how employees can be protected but it cannot done forever. In Air India, there are unrealistic expectations, which may not be acceptable to private firms," said the aviation analyst.
Jitender Bhargava, former executive director of AI, said that AI being a government organisation operated under certain constraints and so it cannot easily change and conditions for the divestment once they have been set.
"That is because it could give rise to accusation that it was being done to facilitate company X or company Y," he said.
However, the author of Descent of Air India feels there was need for being "flexible".  
"Ideally speaking, there is a need to be flexible because they (government) can't have watertight rules and regulations. So, they have to rise above these kinds of things and take a bold decision in the interest of the airline, irrespective of what people say. Anybody, who is not favourably disposed towards Air India's divestment is bound to impute motives. But what is the best from Air India's perspective? If you miss out (the opportunity) now what are the consequences, the government must really think about it and then take a call," he said. 
Bhargava said the government could look at tweaking "5% or 10% of what terms have already been laid out" or what they may spell in the request for proposal (RFP).
"Don't forget RFP has not come out as yet. So the government has free hand at the moment on what will be there in the RFP. For instance, the condition that 76% stake will be divested to private sector and 24% will remain with the government may not be changed in the RFP. However, what they can do is give assurance that 24% with state did not mean that, as far as running of the company is concerned, the government would not interfere," he said.
By Praveena Sharma, DNA Money
Get Latest Business News, Stock Market Updates and Videos; Check your tax outgo through Income Tax Calculator and save money through our Personal Finance coverage. Check Business Breaking News Live on Zee Business Twitter and Facebook. Subscribe on YouTube.
Updated: Tue, May 15, 2018
09:27 am
ZeeBiz WebDesk