El Nino fading in Australia may help bring India's inflation down; here's how
The strongest El Nino in 20 years has finally ended after two years - in the time it's led to poor rains in Australia last year and a drought this year. The El Nino ending may help in easing India's inflation and make a case for a rate cut in the next RBI policy meet. How?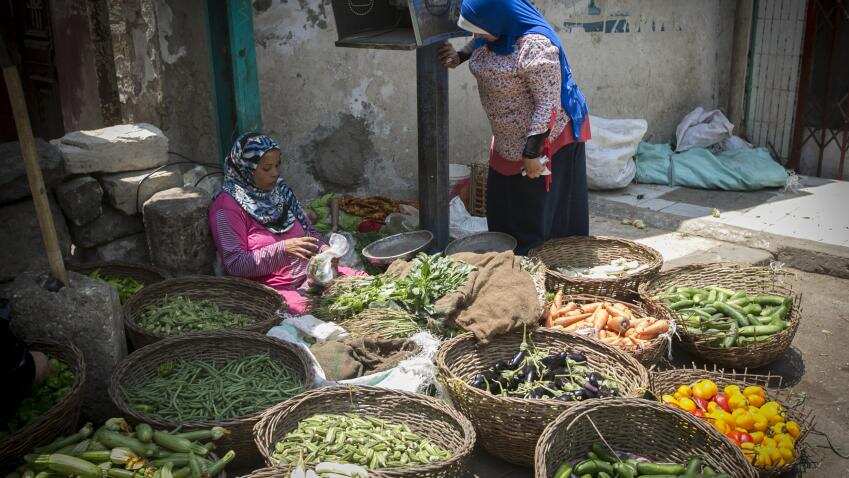 Woman buys vegetables in an outdoor market. Photo: IANS
Updated: Wed, May 25, 2016
12:02 pm
Mumbai, ZeeBiz WebDesk
The Australian Weather Bureau announced on Tuesday that the strongest El Nino in 20 years, that brought about a poor monsoon last year and a severe drought in the country this year, has ended. The easing of El Nino may help in bringing down inflation in India, a report by the Bank of America Merrill-Lynch Global Research, says.
Both, wholesale and consumer Inflation inched up in April largely on the back of higher food prices brought on by a poor rabi crop. Crops across the country have suffered due to the ensuing water shortage in the country and in drought-stricken regions, especially in Maharashtra.
While wholesale inflation in food articles grew by 2% due to higher prices of tea, fruits and vegetables in April, consumer inflation also rose for the first time since January on the back of a rise in the prices of staple vegetables. "The pace of price gains in April was driven mainly by higher food costs. An early summer heat wave led to an increase of 3.8% in month-on-month prices for staple vegetables," a Reuters report said.
Now, the BofA report says that the El Nino ending may boost monsoon in India. "The El-Nino heats up the Pacific and pushes rain clouds away from India," the report says.
"A bit of good news is that the Australian Weather Bureau has declared that the El Nino is fading after two years. This augurs well for India's July-September monsoon that waters the kharif crop," the report said.
July and August are the two critical months of sowing for the autumn kharif crop.
There is often a delay of one or two months between the switch-over from El Nino/ La Nina patters and Indian rains, the report says. This means, with El Nino fading in mid-May, monsoons may set in properly by July.
Private weather forecast agency, Skymet, says, there was a 25% chance of excess rains in India this year, 37% chance of above normal rainfall and 30% chance of a normal monsoon in the country this year. Skymet predicts that rains will hit India by May 28-30, while the MET predicts that monsoon will hit India by June 7, from the earlier predicted June 1.
"If the Met's forecast of 106% of normal rains comes true, we should see a pick-up in rural demand, supporting our theme of consumption over demand," it said.
A swing of 5% in agricultural prices will impact agflation by 250 bps, the report says.
With two years of drought, all eyes are on the monsoon for further direction.
If the monsoon is normal this year, all the other key drivers -- softer lending rates, seventh Pay Commission outgo, and higher household savings on lower oil prices -- are already in place for the Reserve Bank of India to cut rates in the August 9 policy meet, the report says.
"A good monsoon should damp agflation and allow the RBI to cut (rates) on August 9, the report said.
RBI Governor Raghuram Rajan in his monetary policy review speech at the last bi-monthly policy meet, said, that assuming a normal monsoon, "After two consecutive years of deficient monsoon, a normal monsoon would work as a favourable supply shock, strengthening rural demand and augmenting the supply of farm products that also influence inflation."
Rajan has earlier said it will be eyeing the monsoons before taking any stance on rate cuts, going ahead.
"We continue to expect the RBI to cut rates by 25bp on August 9 assuming normal rains damp agflation," the report said.
(This article was first carried on dnaIndia.com)