What is Potassium Bromate and why is it bad?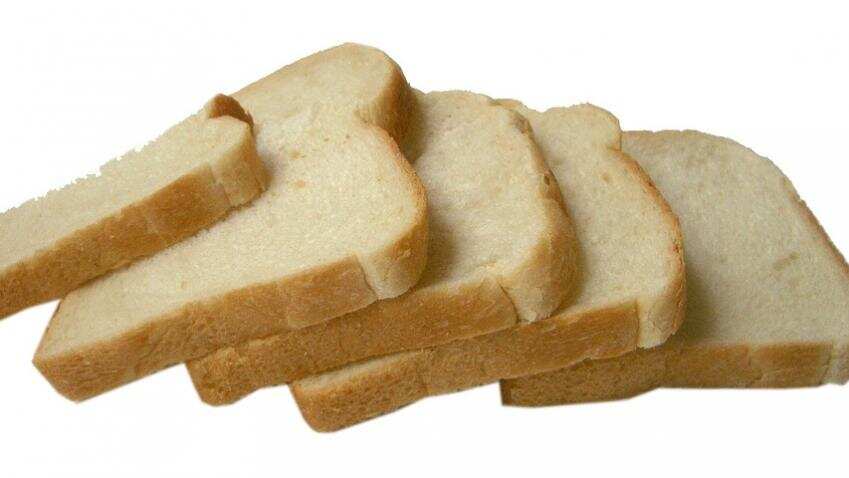 Potassium Bromate and Iodate they are category 2B carcinogen and the other could trigger thyroid disorders. Image Source: Pixbay Company Website
Updated: Tue, May 24, 2016
09:49 am
Mumbai, ZeeBiz WebDesk
Indian food safety laws need to cover a lot of ground.
A latest research by the Centre for Science and Environment (CSE) has shown that 84% of breads made in India use Potassium Bromate as a key ingredient.
The substance is a probable carcinogen and is linked to the probability of causing cancer in human beings.
We try to answer some questions around this.
What is Potassium Bromate?
Potassium bromate (KBrO3) and potassium iodate (KIO3) are chemical food additives.
Studies began to find detectable residues of bromate in finished products even though potassium bromate was allowed based on the assumption that no residue of bromate would be found in the final product, CSE report said.
Why do they use it?
According to Indian food regulations, KBrO3 or Potassium Bromate can be used by bread makers and bakeries as flour treatment agents.
The report said that Potassium bromate helps achieve high rising and a uniform finish and it was popularly used in many parts of the world a few decades ago.
Though bread is a low-value, low-margin and high-volume business, the cost of adopting safer alternatives is insignificant, says CSE. 
Simply put, it is cheap.
At an approximate per kg price of Rs 330 for potassium bromate, Rs 450 for ascorbic acid and Rs 6,500 for glucose oxidase, the cost of using only potassium bromate is less than one-sixth of using ascorbic acid and less than one-eighth of using glucose oxidase alone, CSE said. 
These costs are calculated as per 50 ppm and 200 ppm, the maximum use limits for potassium bromate and ascorbic acid respectively as per law, and at 20 ppm of glucose oxidase as an average recommended dose. However, in absolute terms, the increase in cost is minimal. 
For a 400-gram loaf of bread, it is less than 1.5 paisa for ascorbic acid and 2 paisa for glucose oxidase.
How much of it is in your bread?
According to Food Safety and Standards (Food Product Standards and Additives) Regulations, 2011:
·         Maximum level of use of potassium bromate and/or iodate in bread is set at 50 ppm.
·         Maximum level of use of potassium bromate in flour for bakery is set at 20 ppm.
·         Maximum use limit of potassium bromate is set at 20 ppm in maida (refined wheat flour), if used for bakery.
How much of it was found in your bread?
According to Sunita Narain-led Down To Earth:
·         Thirty two of 38 samples or more than 84 per cent of samples tested were found to contain potassium bromate and/or iodate in the range of 1.15–22.54 ppm (parts per million). Moreover, residues of potassium bromate and/or iodate were found in all product categories tested by PML (see 'A grim report card').
·         All samples of white bread, pav, bun and ready-to-eat pizza bread were found to contain potassium bromate and/or iodate. Nineteen of 24 samples or 79 per cent of bread and about 75 per cent of ready-to-eat burger bread also tested positive for the chemicals.
·         The highest level of potassium bromate and/or iodate was found in sandwich bread. This was followed by pav, bun and white bread. Even the average level of the residues was high in these product categories.
·         Products of Perfect Bread, Harvest Gold and Britannia were found to contain high average levels of potassium bromate and/or iodate. Harvest Gold Sandwich bread had the highest concentration of the chemicals.
·         Products of all seven popular fast food outlets selling pizza and burger tested positive for potassium bromate and/or iodate, but at levels lower than those found in bread, pav and bun.
Does it causes cancer?
The use of these chemicals in the bread-making sector has been banned in many countries because they are listed as hazardous for public health: one is a category 2B carcinogen (possibly carcinogenic to humans) and the other could trigger thyroid disorders. India does not ban their use, CSE said.
The European Food Safety Agency referred to studies in its scientific opinion of 2014 which state that both insufficient and excessive iodine can lead to thyroid disorders, and hypo- and hyperthyroid status in humans. 
Chronic excessive iodine intake may accelerate the development of sub-clinical thyroid disorders to overt hypothyroidism or hyperthyroidism, increase the incidence of autoimmune thyroiditis and increase the risk of thyroid cancer, it adds.
When did the world realize it was bad for health?
In the 1980s and early 1990s, global scientific expert committees began reducing the allowed limit of use for bromate. Eventually, they recommended not using potassium bromate at all, a warning that was heeded in many countries. 
Who is still using KBrO3?
Among the major countries, the US and India.