Our organic growth could be 10X in itself than why we should look at M&A: Siddhartha Vikram Lal, Eicher Motors
Siddhartha Vikram Lal, CEO and MD, Eicher Motors, talks about the journey of Royal Enfield, plans for international markets, CapEx and expansion plans among others during an exclusive interview with Swati Khandelwal, Zee business.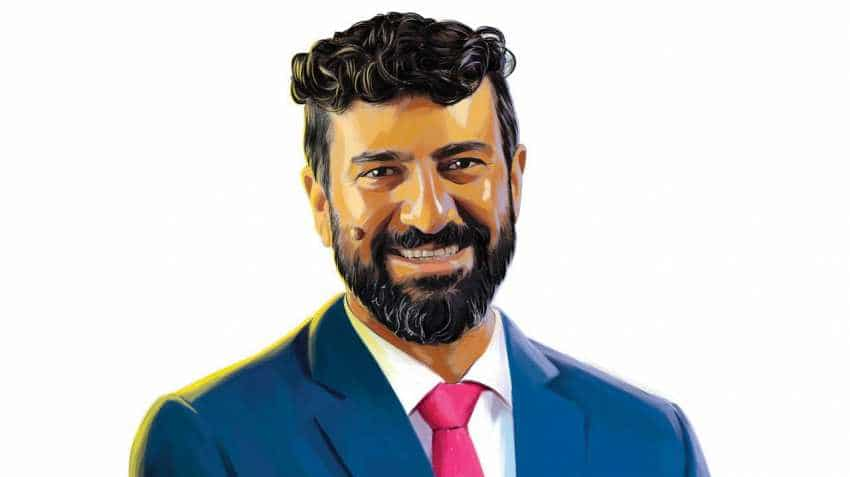 I look at the business with a very long-term perspective where you can find easy running for years: Siddhartha Vikram Lal. Image source: DNA
Siddhartha Vikram Lal, CEO and MD, Eicher Motors, talks about the journey of Royal Enfield, plans for international markets, CapEx and expansion plans among others during an exclusive interview with Swati Khandelwal, Zee business. Edited Excerpts:
Q: It is a big day as you have launched two bikes, the Interceptor 650 and the Continental GT Twin 650, and their prices were announced a year after it was premiered for the first time in London. It is an incredible journey, isn't it? 
A: Yes, it has been fabulous, painstaking and tiring but in the end, it has sold what it is. Royal Enfield has changed a lot in all these years. We have changed so much because we wanted to deliver something that is monumental. In fact, this is a world call product in itself. 
Q: I think people have been waiting for and a year after it was launched in other markets and the response that you got through tweets and people writing about it. Pretty phenomenal, isn't it?
A: Absolutely, this is the first time actually anyone outside the Royal Enfield road wrote something about these motorcycles was in September this year that was in a global media launch in California because the interceptors was a huge concept in the 60s in California and then, of course, we created it for now. By when we announce prices in another market we see the availability first in India actually. But we are here, as of tomorrow we are going to have these bikes available in stores in all big cities by tomorrow. We are going to start our deliveries this year in 2018 maybe one or two in the month and we are on it. 
Q: Have you done bookings on these and have got some numbers?
A: There is a number of provisional bookings and people are calling in but we have told our dealers not to take any booking money or anything else. We can take interest in it but I really want and it is our philosophy in which I want people to ride the motorcycle and test it before the booking. People may book it and get disappointed and I don't want any disappointment for anything. We love the bike and feel that it is amazing but just want that people should like it first and then give us the money. 
Q: What is the production capacity of these bikes with which you will start with? 
A: We are not breaking out the capacity numbers because we don't want to put an expectation on this product beyond a point.  We want to make it sure that whatever it is people buy it, enjoy it and the sales graph doesn't matter for us. For the next couple of years, we are going to nurture this product and make sure that people, who buy it, love it. We want people to come to it instead of pushing it on them and that is why we don't want to put some false expectations. But if people love it there is a lot of waiting list and we will be able to upper our capacity within six months and get as many of motorcycles as many are required. 
Q: Can you let us know about other things (product) that will take your time after these two babies, which were launched after putting heart and sweat in it?
A: For us, we don't go through many things. Our last full product was Marilyn and it was launched a couple of years ago. Right now the entire energy of the organisation is focused on the twins. We have to go a long way and we have just started with it and have sold just one motorcycle to a customer yet. 
Q: Let us know about the overseas showrooms of Royal Enfield?
A: We have beautiful stores in several countries like in Thailand (3), Bangkok (2), Indonesia (2), Vietnam (1), Colombia (6-7) and the US among others. In fact, we are creating a pull in these markets and expect that people approach us saying that we need a franchise of Royal Enfield. The kind of interest that we have seen on the twins hints that the pull is going to go tenfold from here. 
Q: Where did you expect the international sales contributing to overall schemes of things - terms of a breakup - because domestic is doing phenomenal and your numbers are strong and steady (QoQ)? 
A: Really, I don't know about the breakup. It has a contribution of only 5 per cent and who knows about the time when it turns up to be 10 per cent to 40 per cent may be over the next couple of decades.
But when it comes to market, we want to be number one and segment leader who grows the segment. The segment is small around the world at present because they don't have great offerings. 
Look at this motorcycle; it is available at $5,800 in the US. Interestingly, people like this modern classic, naked old school look red. Lot others are doing so and once they start doing so the prices will be doubled from our end. 
Q: What is the margin over there and you are saying that the price is perfect a perfect one, if yes, will it have an impact on your margins because are much higher or not?
A: Margin is an interesting point for us as everything depends on the scale. If seen hypothetically, we can get amazing cost structure if we can build the scale of the twins over the next 2-3 years. This will provide a competitive advantage to have a kind of prices that will have a strong margin structure. 
    
Q: It is not going to impact your number or it will?
A: No. Initially, we have a lot of market cost going in because when we are selling the twins, we are selling the brand Royal Enfield to people. As you live in India, you are aware of the brand Royal Enfield but not everybody does it, unfortunately. From outside India, it is for a few people who know it well but for rest, it is preferably known or not known. 
We are going into the markets where people really don't know us but try to search it online after seeing it or hearing about it and find that it is a serious company which is the oldest motorcycle company in the world with continuous production. Interestingly, dezellion responses to their search make them feel that they are real, not flyby fellows. This search may end to a feel where they want to try their hands on it. This is a way we are growing. 
Q: Let's talk about business as you are building a strong business case study. Let us know how these things are panning out?
A: I look at the business with a very long-term perspective where you can find easy running for years, however, there can be certain ups and downs on the way. In such a case, fundamentals of the brand are something that remains constant and keep evolving in a progressive manner and that is something where people respond in a way where they have a desire to have one of these products. This is a place, where our job is done. Things that rest on our site include the creation of excess, lovely stores and financing opportunities among others. This is something that adds to the profitability of the company. 
Q: This is a competitive world and would like to know what are you open to good mergers and acquisitions (M&A) is that would give you the scale?
A: That scale is different and I am saying because we are looking for something that is substandard to us. First and foremost, I am a bit shy of M&A, as it is a minus game because there is 10 unsuccessful M&A story for every one successful one. 
The second part of M&A is that it takes time, energy and efforts. It is not to say never as there can be some opportunity as big as the Royal Enfield opportunity was 10 years ago and then we will say that it is a time to put efforts and money behind something that can go 10 times to 20 times as Royal Enfield had. 
But the reason that we don't want is because if suppose we are able to think that Royal Enfield has reached a pinnacle and it is a time from where it is supposed to go on a glide path from here on in terms of normal growth and others then we will see that we have cash and other items. But we don't have such a case, at the Royal Enfield we feel that we are at the start point. In India, we had a good run on the back of one model. We have the Himalayan and twins are coming out that will take us to the next level and we have the entire global story to play out in Royal Enfield alone.
Q: India is big but what about global growth?
A: Global is here to happen in the next 10 years and that could be 10X for Royal Enfield as well. What I am saying that our organic growth could be 10 times in itself than why we should look at M&A. 
Q: Let us know something about the CapEx and the expansion plans?
A: Our first modern day plant was opened at Oragadam, Tamil Nadu, in 2013 and its second phase was completed in 2015. Then we did phase-I of the Vallam plant of Tamil Nadu in 2017 and its phase-II will come out in 2019. So, we are in the process of building Vallam Phase-II with a very large capacity that can develop 25,000-30,000 a month of capacity by the end of next year. So, we have new capacity coming in by the end of the next year. Its CapEx is around Rs800 crore and we are running in line with it.  
Get Latest Business News, Stock Market Updates and Videos; Check your tax outgo through Income Tax Calculator and save money through our Personal Finance coverage. Check Business Breaking News Live on Zee Business Twitter and Facebook. Subscribe on YouTube.
Updated: Thu, Nov 22, 2018
10:33 am
ZeeBiz WebDesk