FDI rules relaxed: Govt gives Apple the go-ahead for India entry
Apple may have to apply fresh after the local sourcing policy change.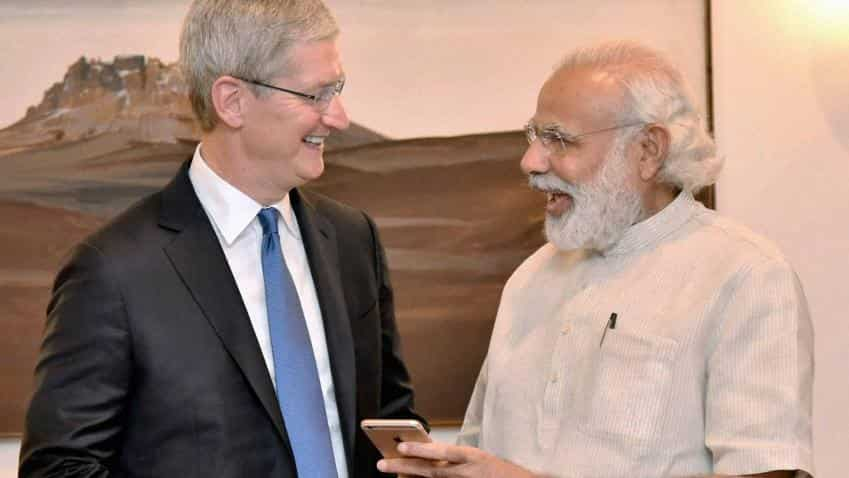 Tim Cook, CEO, Apple during his meeting with PM Modi. Photo: PTI
Updated: Mon, Jun 20, 2016
03:12 pm
Mumbai, Bureau
Centre, on Monday, announced the liberalisation of Foreign Direct Investment (FDI) for several sectors. The decision was taken at a high-level meeting chaired by Prime Minister Narendra Modi.
Among the decisions taken is to relax the local sourcing policy up to three years and a relaxed sourcing regime for another five years for entities undertaking Single Brand Retail Trading of products having 'state-of-art' and 'cutting edge' technology.
This comes as good news for Apple that has been looking to get relief from the 30% local sourcing norm. Even Apple's CEO Tim Cook in his recent visit to India had discussed the issue with PM Modi. 
A source in Department of Industry Policy and Promotion (DIPP) told Zee Business that Apple may have to apply fresh after the local sourcing policy change.
"We will inform them about guidelines and they have to decide if they want relaxation will have to apply," said the source.
This is the second major reform after the last radical changes announced in November 2015. 
Now most of the sectors would be under automatic approval route, except a small negative list. 
Other changes made include 100% FDI for sectors such as food products produced in India, defence sector, broadcast carriage charges, pharmaceutical, civil aviation and animal husbandary.