Airlines may revoke cancellation fees; here's how much they earned from these charges
Cancellation fees that have now begun to touch the Rs 3,000 mark could be revoked. We tell you how much these airlines have earned from charging customers these fees.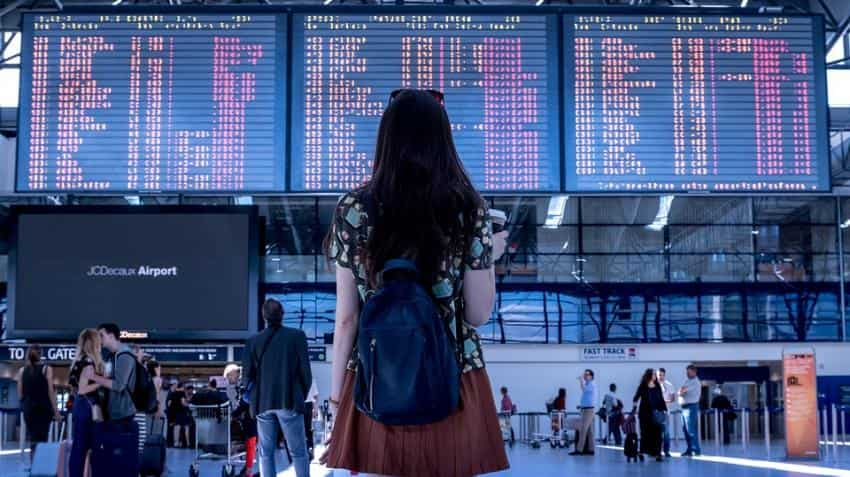 Cancellation charges paid out by Indian airlines to affected passengers on a monthly basis is much less. Representational image. Image Source: Pixabay
Key Highlights

Cancellation fees have been hiked to Rs 3,000 by airlines as we enter tourist season.
Certain times, cancellation fees exceed price of flight tickets.
All airlines cumulatively paid Rs 40 lakh as compensation to affected passengers of flight cancellations.
The 'very high' cancellation fee as cited by the government of India may be revoked in the near future. In an attempt to make air travel affordable to the people, the government has asked airlines to cancel this charge on Tuesday.
 
"We believe cancellation charges are on the high side and onerous for passengers. The Rs 3,000 fee is in many cases more than the price of the ticket itself," Jayant Sinha, Aviation Minister was quoted in a report by Times of India.
 
The government introduced Ude Desh ka Aam Naagrik (UDAN) scheme in October 2016. Prime Minister Narendra Modi flagged off the first UDAN flight in August this year.
 
Under UDAN, flight tickets were capped at Rs 2,500 per hour, hence cancellation fees would exceed the price of the tickets.
 
"Our UDAN (subsidised regional flying) scheme has capped fares at Rs 2,500 per hour of flying. These cancellation charges need to be brought back into balance," Sinha added. 
As per the financial statements of the three listed airlines as on March 2017, these companies made a hefty sum out of charging for cancellation fees.
IndiGo accounted for its revenue earned from charging cancellation fees under 'ancillary revenue' for FY17. These revenues encompass a large number of items including - cargo, special service requests, ticket modification, in-flight sales and cancellation fees.
 
In its annual report, the company reported increase in ancillary revenues. "13.2% from Rs 20,019.98 million (Rs 2001 crore) in FY16 to Rs 22,667.58 million (Rs 2266 crore) in FY17."
 
Jet Airways noted its consolidated financial statement that revenue earned from cancellation charges as on March 31, 2017 amounted to Rs 621.1 crore.
 
However, SpiceJet did not explicitly state its ancillary revenue nor the money it earned from charging cancellation fees. "Fees charged for cancellations or any changes to flight tickets and towards special service requests are recognized as revenue on rendering of related services." 
Cancellation charges paid out by Indian airlines to affected passengers on a monthly basis is much less.
To put things in context, in the month of October, total amount paid out by domestic airlines to compensate for over 8,000 passengers impacted by flight cancellations was only Rs 40.51 lakh, as per DGCA data.
 
Airlines have been hiking cancellation charges since January 2016, a Zee News report said. Charges that used to be Rs 1,800 have now been hiked to nearly Rs 2,400. This has now been hiked to Rs 3,000 in November 2017.
 
Apart from working to remove cancellation fees, the government is also working on 'passenger bill of rights' (PBOR). The PBOR is expected to clearly spell out the rights and duties of flyers.
Get Latest Business News, Stock Market Updates and Videos; Check your tax outgo through Income Tax Calculator and save money through our Personal Finance coverage. Check Business Breaking News Live on Zee Business Twitter and Facebook. Subscribe on YouTube.