How to keep your car in top shape during summer: 6 steps to combat heat
One such cool space is our car, which can, at times, be caught in direct sunlight and stuck in a jam, too. Imagine, then, the potential frustration with an overheated car engine or a malfunctioning AC. To prevent such an incident from happening and to keep your car in top shape during the summer, here are some handy tips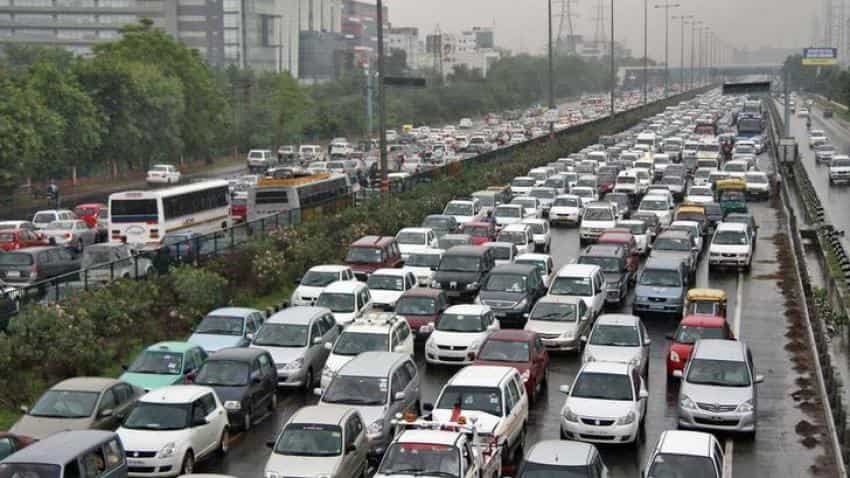 When it comes to tyres, remember ambient and surface temperatures are higher which can lead to blowouts. So, make sure the rubber has no hard, brittle areas or cracks. Image source: Reuters
Dust, grime and the excruciating heat are typical hallmarks of an Indian summer. We adapt to this seasonal shift in many ways   like bringing out the summer wardrobe, consuming loads of liquids and seeking shelter in cool spaces. One such cool space is our car, which can, at times, be caught in direct sunlight and stuck in a jam, too. Imagine, then, the potential frustration with an overheated car engine or a malfunctioning AC. To prevent such an incident from happening and to keep your car in top shape during the summer, here are some handy tips.
TYRES
When it comes to tyres, remember   ambient and surface temperatures are higher which can lead to blowouts. So, make sure the rubber has no hard, brittle areas or cracks. Check the tread depth against the wear indicator   a small tab set inside the main tread. If the tyre surface is worn down to that level, it's time for new ones.
WIPERS
It may not seem likely; but you will find yourself using your wipers in the summer, too   mainly to get the dust off your windscreen. So, make sure your wipers are in good condition and there's enough windscreen-washing fluid in the reservoir. Just topping up with water often, is good enough.
ENGINE OIL
A hard-working engine will need the right amount of good quality oil. Have the oil inspected, or do it yourself. The level should be close to the high level mark on the stick. You can also see if the oil is too thick or has a grainy feel; in both instances, an oil change will be needed.
ENGINE AIR FILTER
With all the dust flying around, it's also a good idea to keep an eye on your engine's air filter. If it gets clogged, have it cleaned with pressurised air; or replace it, if it has crossed its indicated life cycle.
ENGINE COOLANT
Summer puts a greater load on the engine, due to higher ambient temperatures and a longer and more frequent use of the aircon. Try your best to keep an eye on the vehicle's temperature gauge/indicator for any overheating. In case of overheating, stop and shut off the engine. Always ensure that coolant levels are topped up with the right amount of the correct type of coolant. To top it up, make sure you open the tank/ radiator only when the system is relatively cool. Opening the cap will cause the pressurised hot liquid and steam to escape, which can lead to very severe burns.
AIR CONDITIONING SYSTEM
If your car's not cooling well; if it's taking too long to cool down; or if your aircon is affecting your vehicle's performance, then do the following. Check the level of the AC refrigerant gas and get the system checked for leaks, too. Common culprits are the aircon's evaporator and the condenser. These are very tricky to repair and   in most cases   a replacement is the best answer. Most cars' ACs have an air-filter that keeps out allergens, dust and dirt. A clogged air-filter can result in restricted airflow, which affects cooling and puts a higher strain on the system. Make sure you get this cleaned, often   or replaced, as and when required. If you do detect any odour, you could try an antibacterial spray. You even check for rodents, who occasionally find their way into the ducts and set up home in the system.
MAXIMIZING AC PERFORMANCE
Try and park in a shady spot and if the area is safe and not dusty, you can leave the windows open by just about a centimetre. This will stop the constant heating of the same air, thus keeping things much cooler. When you get back into the car, drive with the windows lowered and the AC and blower on maximum. Just a minute, or so will expel the hot air and help your car cool faster.
(By Jay Patil, DNA)
Updated: Sat, Apr 21, 2018
10:58 am
ZeeBiz WebDesk