World's richest man Jeff Bezos gets poorer by $41 bn; What's cooking in Amazon
The wealth gap now between Jeff Bezos and Microsoft co-founder Bill Gates has narrowed with heavy amounts, something that can be blamed on performance of Amazon's share price over the last few weeks.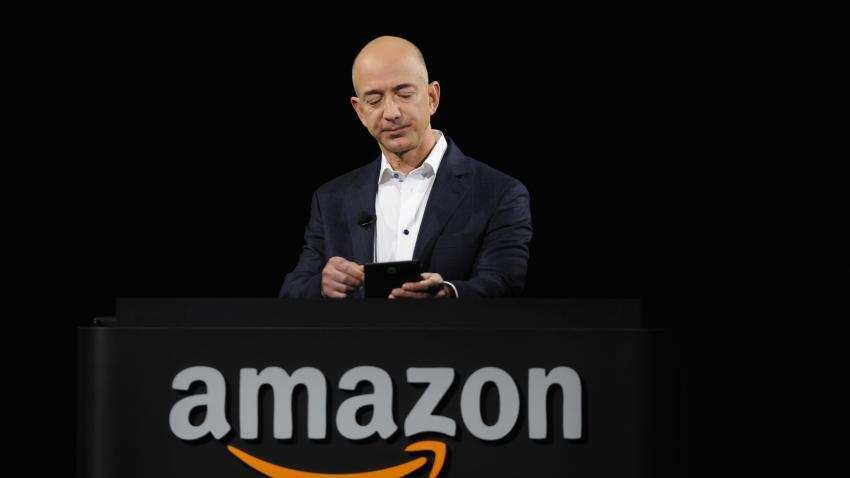 Representational Image: Photo: Reuters
Updated: Wed, Oct 31, 2018
05:08 pm
Mumbai, ZeeBiz WebDesk
Earning and losing money is part of life especially when it comes to businessmen who have become rich from scratch. Interestingly, Jeff Bezos who has managed to turn his Amazon company from a garage stage to a $1 trillion firm, is now losing hefty amounts of money. Bezos is the richest man on earth who has even overtaken Bill Gates over a decade. Guess what! Looks like Bezos wealth is eroding, and that is despite his company clocking the $1 trillion mark after Apple Inc. The wealth gap now between Bezos and Gates has narrowed to a large extent, something that can be blamed on Amazon's share price performance over the past few weeks. 
According to Bloomberg Billionaire Index, Bezos' wealth today stands at $127 billion, which is lower by $41 billion against his highest wealth of $168 billion witnessed on September 04, 2018. Bezos wealth has come down drastically by $19.2 billion in past two trading sessions. 
Bezos wealth was alone down by $8.2 billion alone yesterday, when Amazon share price tumbled 6.3% on Nasdaq, on top of Friday's 7.8% decline which would be lowest since April 2018. 
Decline in Amazon share price was due to bloody Monday on Wall Street which came amidst reports mentioning escalation in the trade war between US and China. 
US is preparing to announce tariffs on all remaining Chinese imports by early December if the scheduled talks between presidents Donald Trump and Xi Jinping next month fail to ease current tensions, as per Bloomberg report. 
With this, now gap between Bezos and Gates stands at just $33.6 billion. Gates has a wealth of $93.4 billion today, in fact the Microsoft founder saw his wealth rise in October month to highest at $99.4 billion from September month. 
In September month, the gap between Bezos and Gates was at $70.2 billion. 
How will Bezos wealth perform will all depend upon Amazon's performance. 
In The Motley Fool report, it was mentioned that, a broader market rout helped spark the initial setback for Amazon shares. However, the stock's retreat accelerated after the e-commerce giant reported that revenue growth slowed in the third quarter of 2018 and may slow further next quarter. Amazon share price has been tumbling since the beginning of the month. 
Investors are having lack of faith in Amazon, whose earnings per share came in at $5.75 in third quarter which was far better than what analysts had expected. 
The Motley report explains that, while this was in the upper half of the guidance range that Amazon had provided three months earlier, and 29% higher than its revenue in the prior-year period, investors still weren't satisfied. 
Well, how will Bezos wealth perform will be interesting to watch. Will the gap between Bezos and Gates narrow further or will the Amazon founder continue to retain top spot or is it finally Microsoft's owner's turn to come back to the top? Or, will the rivalry between both continue well into the future with both billionaires trading places frequently at the top? Time will, surely, tell.