What's the next big money making magnet? Guess what! Marijuana stocks
Legalization of cannabis is swaying emotions across at the federal, provincial/territorial, and local levels in Canada.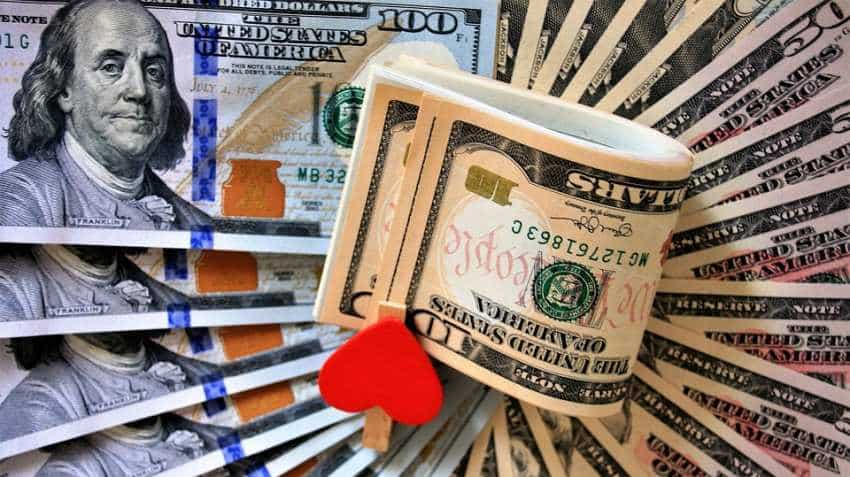 Representational Image: Photo: Pixabay
A new era is being birthed! The world watches Canada in taking steps by legalizing recreational cannabis nationwide. The legalization of cannabis is swaying emotions across  federal, provincial/territorial, and local levels in Canada now. This new movement in Canada is expected to bring in massive business opportunities. The usage of cannabis has been legalized in 10 American states including Washington D.C for recreational use, but still remains illegal under US law. However, the marijuana industry is expected to grow positively after Canada's legalization order. 
Now, the important question is, how does it matter to an investor? Or, perhaps more to the point, how can this become profitable for an investor? Well, let us show you where the money is. The legalization of marijuana in Canada makes certain companies money making magnets on stock exchanges. 
According to cannabis market research group Arcview, the marijuana industry is expected to grow substantially in the next five years, with sales in the United States expected to hit $23.4 billion by 2022. Canadian sales are expected to hit $5.5 billion, reported CNN news. 
A Deloitte report recently said, "The legalization of recreational cannabis marks a significant transition for Canadian society but while the industry is controversial, we also need to remember that this category has spurred innovation, entrepreneurship, and jobs." 
It adds, "What is certain is that legalization will open the doors to a dynamic, sophisticated industry that will create new jobs, new opportunities for businesses, and new revenues for government. And executed well, legalization will also help shift a considerable proportion of cannabis consumption to legal channels in the years to come." 
In Deloitte's view, overall consumption through legal channels is expected to rise by up to 35 percent, as likely new consumers offset the proportion of current ones who elect not to transition to legal channels. The cannabis spend overall is also expected to rise by up to 58 percent,
owing primarily to the fact that prices for legal products will be higher. 
There are top 5 Canadian marijuana stocks or pot stocks which can actually be big success stories in future, giving you hefty returns. 
If you are in the market for strong potential returns and are willing to stomach some risk, then check out our top 10 Canadian marijuana stock picks, as per the SmallCap Power report. 
Canopy Growth Corporation (market price $68.70)
The company is a diversified multi-brand cannabis and hemp company, offering distinct brands and curated cannabis products with varieties in dried, oil and soft-gel capsule forms. In the past year, the Company has sold 6,200 kilograms of cannabis products to the Canadian medical market. 
To further solidify their leading position in the market, the Company expects to have up to an additional 5,000,000 sq. ft. of production over the next 12 months. On August 15, the Company announced a $5 Billion dollar investment by Constellation Brands to establish a global position and development of cannabis infused beverages.
Aurora Cannabis (market price $13.98)
Aurora Cannabis is a licensed producer and distributor of medical cannabis.  ACB expects to have just under 1,000,00 sq. ft. of licensed production space and plans to produce at least 270,000 kilograms of cannabis annually. 
On September 17, Bloomberg reported that Aurora Cannabis and Coca Cola (NYSE: KO) were in discussion for a partnership to develop cannabis related beverages. So far, no formal deal has been announced.
Aurora has also embarked on an aggressive international expansion strategy that aims to have operations and/or sales in Germany, Denmark, Italy and Australia. 
Aphria (market price $ 18.69)
This company is Canada's third-largest cannabis producer by licensed capacity. 
By January 2019, the Company expects to increase their cumulative licensed greenhouse growing space to 1,000,000 sq. ft., increasing their annual production capacity from 9,000 kilograms to 100,000 kilograms. 
The Company currently has 44,000 sq. ft. of production space. he Company also recently acquired Nuuvera Inc., granting Aphria the only Canadian license to export medical cannabis to Italy. 
On September 20, 2018 the Company announced that it had signed supply and distribution agreements with all ten Canadian provinces and the territory of Yukon for cannabis branded products.
Liberty Health Sciences (market price $1.48)
This company was launched to acquire and operate U.S.-based companies in the medical cannabis market. Liberty adds value to acquired companies through its expertise in commercial-scale greenhouse growing using low cost, seed-to-sale certified processes, as well as automation and processing methods.
In May 2017, the Company entered an exclusive Management Agreement with Chestnut Hill Tree Farm LLC, a state-licensed Florida nursery, as a dispensing organization of medical cannabis to patients in the State of Florida. 
Chestnut holds one of eight licenses granted in Florida, which currently represents approximately 14% of U.S. medical cannabis. On September 13, the Company announced a partnership with AdaViv Inc., an agricultural company, to develop new AI-driven analytics to increase cannabis crop yields.
Sunniva Inc (market price $ 4.97)
It is a vertically-integrated medical cannabis company operating in in Canada and California. The Company aims to become the lowest cost, highest-quality cannabis producer in the markets by building large-scale purpose-built Current Good Manufacturing Practice (CGMP) greenhouses. 
SNN estimates it will complete its licensed 324,000 sq. ft. greenhouse production facility in Riverside County, California by Q3 2018. In Canada, it intends to have a 688,000 sq. ft. facility estimated to produce about 200,000 kilograms of cannabis annually. 
Hence, its all about opportunities and making most of it. If you are interested in making hefty money for long run, this sector can be a best pick. 
 
Get Latest Business News, Stock Market Updates and Videos; Check your tax outgo through Income Tax Calculator and save money through our Personal Finance coverage. Check Business Breaking News Live on Zee Business Twitter and Facebook. Subscribe on YouTube.