Trade war puts new strains on America Inc's factories in China
"Thailand, Vietnam, Malaysia and Cambodia are countries that have potential opportunities," he said. "However, it`s not going to be as easy as many may think. And you don`t know what`s coming next in China."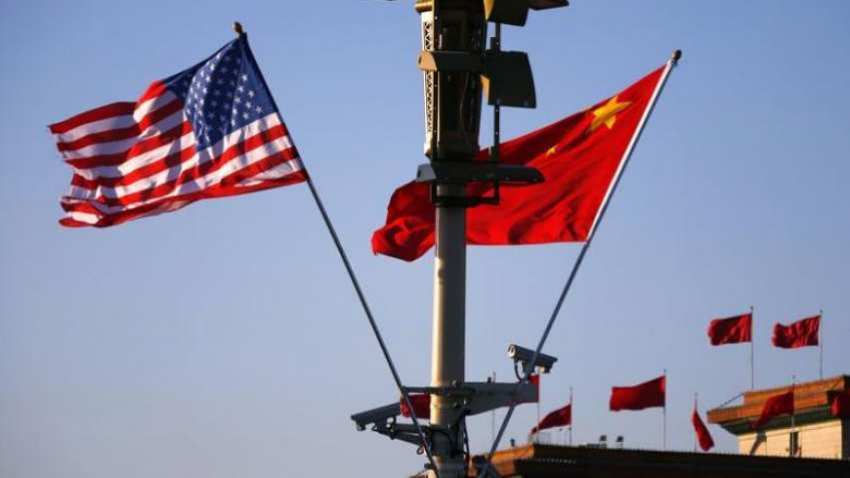 Final straw may be the prospect of tariffs stemming from a trade war between the United States and China, Image source: Reuters
Larry Sloven arrived in southern China three decades ago, just as the region was taking off as the low-cost manufacturing centre of the world. Since then, he has exported millions of dollars of goods, ranging from power tools to LED lights, to some of America`s biggest retailers.
That era may now be coming to an end.
For years, Sloven has seen profits whittled away by rising costs, tighter regulations and Chinese government policies aimed at building a more sustainable and services-oriented economy that have squeezed lower-end manufacturers.
But the final straw may be the prospect of tariffs stemming from a trade war between the United States and China, and a world of more protectionism.
"It`s been step, by step, by step. And it`s been getting more and more expensive to produce products in China," said Sloven, president of Capstone International HK Ltd, a division of Capstone Companies, from Deerfield Beach, Florida, a maker of consumer electronics goods.
Manufacturers have been feeling the squeeze as China shifts its priorities from lower-end manufacturing to high technology industries as part of a broader bid to upgrade its economy.
But with tariffs looming, "everybody finally woke up to the extent that `maybe I should face reality`," he said. Manufacturers were increasingly worried that "the next group of tariffs would be the killer".
Sloven is now stepping up efforts to trim his exposure to China, diversifying into growing manufacturing centres like Thailand.
"Thailand, Vietnam, Malaysia and Cambodia are countries that have potential opportunities," he said. "However, it`s not going to be as easy as many may think. And you don`t know what`s coming next in China."
Interviews with over a dozen manufacturers from medical device makers to agricultural equipment firms illustrate how companies exporting to the United States are now rethinking their calculations about making goods in China.
"Before the tariffs came on board, we were looking to move about 30 percent of our production from China to the United States," said Charles M. Hubbs, European director at Premier Guard, a medical products manufacturer, citing reasons such as rising wages, a shrinking workforce and soaring costs. 
"With the latest tariff development, assuming those tariffs will go into effect, we`ll probably be moving about 60 percent of our manufacturing out of China to the United States."
Other companies are closely reviewing their options. 
"In the current tariff environment, it`s only natural for companies like ours and others to be internally reassessing the impact and taking steps to mitigate that," said a senior China-based executive with a major U.S. manufacturer. 
Moves could include "limiting additional sourcing from China, shifting sourcing to other countries, or bringing work back to the United States".
Mid-level officials from the two countries are set to hold trade talks this week in Washington, although the gap between the two sides over U.S. demands for greater market access remains wide.
SUPPLY CHAIN THREAT
The escalating tit-for-tat trade war between the United States and China, with President Donald Trump threatening to impose tariffs on Chinese-made goods, could have huge implications for heavily integrated and globalised supply chains.
For some, the impact has been obvious and direct.
Georgia-based AGCO Corp told the United States Trade Representative that tariffs would make the farm equipment it makes in Changzhou, a city in China`s Jiangsu province, "price uncompetitive" in the United States.
Maroon Group, a chemical maker from North America, said it would be "priced out of the market", a concern echoed by Goodman Global, a unit of Japan`s Daikin Industries that assembles air conditioners in Houston from Chinese-made parts.
Some firms have already made their moves. The furniture makers At Home Group Inc and RH have said they will cut back production in China.
Others are trying to adjust supply chains. DSM China Ltd, part of the Dutch nutrition firm Royal DSM, is looking to replace U.S. soybeans with new ingredients such as pea powder it can source locally to avoid Beijing`s retaliatory import duties.
Rising risk from the trade tensions "gave us good impetus to check out how we look at the whole business", said Bernard Cheung, director of global strategic marketing at DSM China.
For some, the response has been dictated by where they sit in the supply chain.
U.S.-based GMM Nonstick Coatings has moved some production to India after a 30-40 percent drop-off in China orders for advanced chemicals used to coat American household kitchenware brands such as George Foreman and Baker`s Secret as those clients move some production out of China.
"This tariff thing is adding extra friction to being in China and it`s making the decision" to shift production "quite easy for U.S. sourcing departments," said Ravin Gandhi, GMM`s chief executive.
Watch Zee Business video here:
$2 TRILLION QUESTION
There are still plenty of manufacturers staying in China for now, especially those targeting the huge domestic or regional market, Gandhi said.
China still has the best infrastructure, supply chain networks and engineering talent, a major hurdle for potential rivals seeking to lure firms away with lower costs, according executives interviewed by Reuters.
In terms of scale, China cannot be easily replaced: it has a manufacturing output of around $2 trillion, according to a Brookings Institution report in July, the world`s largest. Bird, a Santa Monica, California-based scooter start-up, wrote in a submission to the Office of the U.S. Trade Representative in June that it was "unaware of any U.S. producer of electric scooters that can manufacture to Bird`s scale and needs".
Keith Siilats, the head of Bytelogics, another U.S.-based scooter start-up that manufactures in China, said it was hard to shift production from China. Instead, he expects to absorb the higher costs for the moment and plans to develop European operations less vulnerable to tariff pressure.
China`s manufacturing sector will not vanish overnight, but a shift is inevitable, said Dan Krassenstein, Shanghai-based director of Asia operations at ProconPacific, which makes around 3 million specialised industrial shipment bags.
He said manufacturing was moving to South Asia and Southeast Asia in search of cheaper labour costs and as Beijing discourages polluting, lower-margin sectors.
The tariff escalation "is just going to accelerate it", he said.
Five years ago his company made all its products in China. Now, a quarter are made in India and 5-10 percent in Vietnam.
DOING THE SUMS
In Southern China`s Pearl River Delta, the cost of renting industrial and commercial space has surged around 80 percent in the past eight years, while companies have complained of soaring labour costs.
"Production costs are cheaper in the U.S. than in China," said Yuan Juyou, deputy head of marketing at Wonderful Group, a ceramics maker. "Even though labour costs are more expensive, we have automated a lot of processes. Plus electricity, land, these kinds of costs are cheaper than China."
Wonderful, a unit of the Chinese manufacturer Marco Polo, began shipping products from its new factory in Tennessee in June.
Regional rivals are also starting to sense an opportunity to step up and into China`s competitive space. 
Thailand is actively promoting itself as a regional manufacturing hub, offering incentives such as an exemption of up to eight years on corporate income tax for certain industries and exemptions on import duties for some raw materials. 
The country`s corporate income tax rate of 20 percent also ranks it as the second-lowest among countries in the Association of Southeast Asian Nations, according to Thailand`s Board of Investment. 
Thailand is already a major centre for some electronics and components, and the government plans a series of industrial zones to push development of target industries. 
A China-ASEAN free trade deal also helps mitigate the trade-war risk for companies trading with both the United States and China. "The Thai government is making it very easy now to move down there," said Sloven. 
"The Chinese government embraced manufacturing back in the day. But now, they`re not looking for growth in the product business. They`re looking for high-tech," he said. "It`s a bit like when a wife comes to a husband and says, `I don`t love you anymore`."
Updated: Mon, Aug 20, 2018
04:08 pm
Delhi, Reuters