Phones on Flights? Here is what Indians want
Airline passengers in India top global list on demands to use phones in the sky; ready to pay extra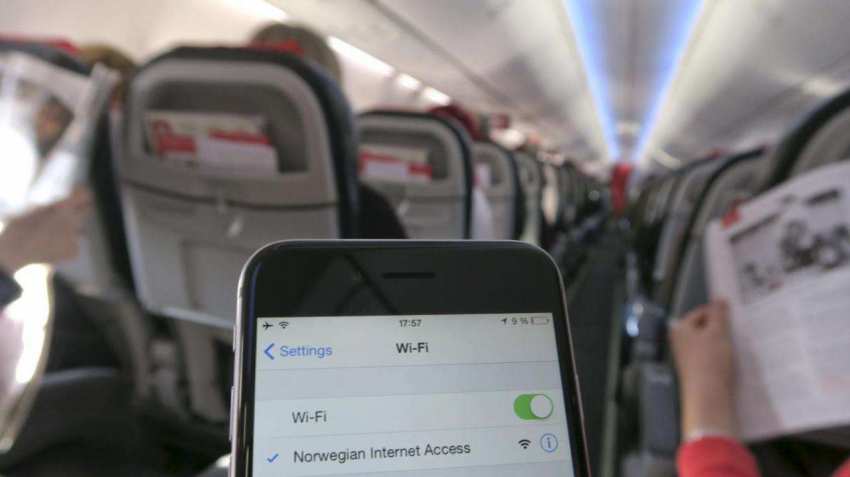 According to the survey, 73 percent of Indians want to use phone inflight, while 27 percent do not want to use phones while travelling in flight. Image source: Reuters
Updated: Tue, Jul 17, 2018
05:44 pm
ZeeBiz WebDesk
Air passengers from different countries have shown different attitude towards phone use during flights. While most people from Germany, Japan, France, Sweden, Britain and the U.S. are happy to have their phones switched off when they are in flight, a massive majority of Indian, Chinese and Arab passengers are keen to make calls, according to a survey.
Compared to only 12 percent of Indians and 18 percent of Chinese, nearly 69 percent of Germans said it was not necessary for phones to be permanently available during flights, according to the Nielsen survey. Japanese travelers were the most worried about the risk of disturbance surrounding inflight phone links. However, many Asian flyers preferred connectivity even if the flight cost much more.
According to the survey, 73 percent of Indians want to use phone inflight, while 27 percent do not want to use phones while travelling in flight. About 70 percent of Chinese passengers want phone use be allowed in flight, while 30 percent do not want to use phone inflight. About 46 percent air passengers from Japan want to use phone inflight, while 54 percent do not want to use phone while travelling by flight.
Watch this Zee Business video here:
 
 Toothbrush and eye mask were important or very important for travelers from the United Arab Emirates, China and India, compared with only 38 percent of Swedes. Comfortable seating is single-biggest priority for people when considering the air travel, the survey suggests.
British are the most bothered about waiting in line at the airport check-in, while Swedes are the most chilled, a Bloomberg stated citing the report. The survey suggests that inflight films, music and audio-books on offer matters most to customers from the U.S., India and the U.A.E.