China seeks to rejuvenate countryside with 2018 rural policy
China aims to  modernise  its sprawling farm sector to make it more efficient and better able to supply changing tastes in its wealthier populatio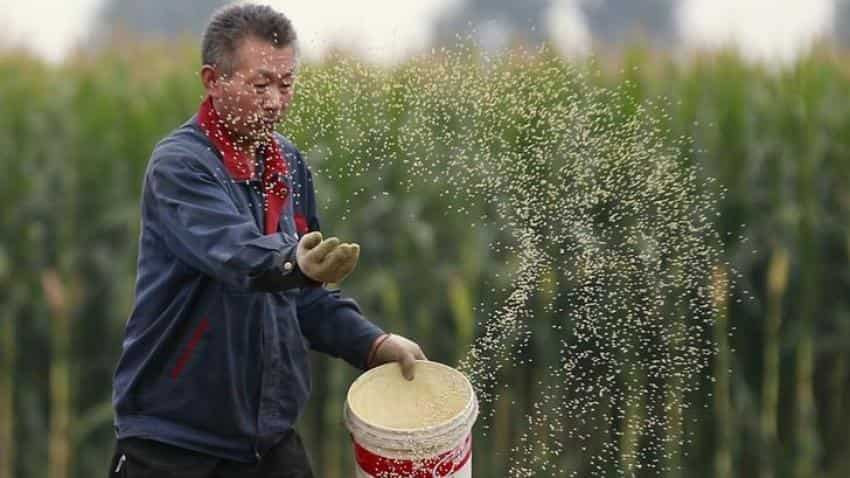 China is also trying to shift the focus to quality rather than quantity by promoting varieties in higher demand, such as high-gluten wheat, or corn used to make silage for dairy cows. Image source: Reuters
China will continue to promote modernisation of its farm sector and investment in rural areas, making them more attractive places to live and work, according to a summary of the government`s first policy statement of the year, state news agency Xinhua said on Sunday.
Known as the "number one document", the document sets out Beijing`s annual priorities in rural policy.
Ahead of its release, Xinhua said this year`s policy would set targets for rejuvenating rural areas. By 2035, agricultural and rural modernization should have "basically taken shape", and by 2050, the country should have a strong agriculture sector and full realization of farmers` wealth. 
China aims to modernise its sprawling farm sector to make it more efficient and better able to supply changing tastes in its wealthier population. 
It has been overhauling support for grain production, abandoning state stockpiling schemes and cutting support prices for major crops, such as wheat and rice, after years of bumper harvests saddled the government with overflowing reserves. 
It is also trying to shift the focus to quality rather than quantity by promoting varieties in higher demand, such as high-gluten wheat, or corn used to make silage for dairy cows.
Updated: Sun, Feb 04, 2018
04:17 pm
Reuters