Chacha Chaudhary appears once again, to educate children about elections
Do you remember 'Chacha Chaudhary'? Well, he is about to make a comeback. But this time, he is entrusted with a completely different task.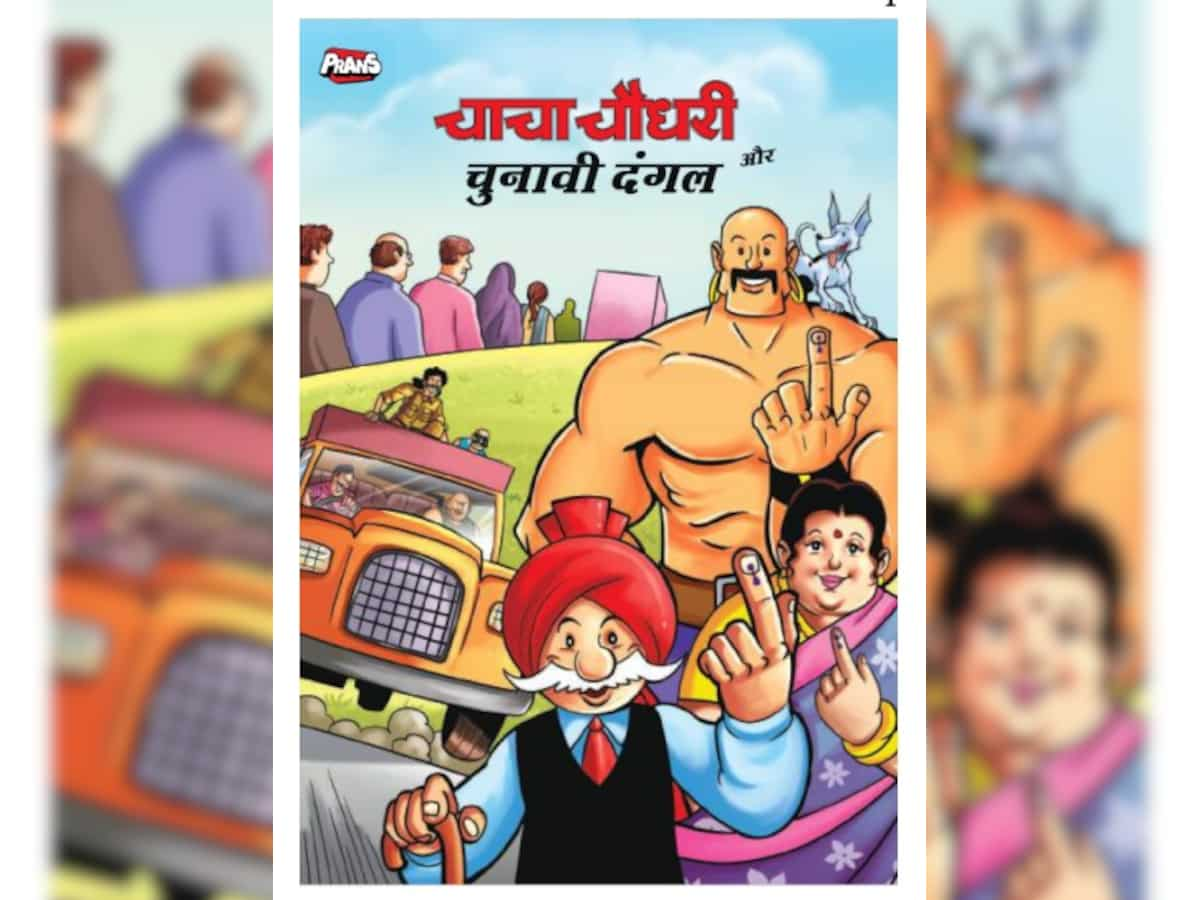 Chacha Chaudhary is a famous household comic character in India. | Image: ECI
Do you remember 'Chacha Chaudhary', the famous comic character whose "brain works faster than a computer"? 
The Election Commission of India (ECI) has released a comic book featuring not just the famous main character, Chacha Chaudhary (or Uncle Chaudhary), but also supporting characters like Sabu, Raaka and Billoo—who all appeared in the popular iconic comic series by publisher Diamond Comics back in the day. The new comic book is aimed at educating children about the process of voting as well as the importance of the whole electoral process. So Chacha Chaudhary and his friends will have a completely new challenge this time. 
"Chacha Chaudhary ka dimag computer se tez chalta hai", and his formidable intellect will now be harnessed by SVEEP division of ECI . 30,000 copies will be distributed free & lakhs of children will also view them digitally. The comic has 10 short stories on electoral aspects pic.twitter.com/2nrml3RQi3

— Spokesperson ECI (@SpokespersonECI) September 20, 2023
The ECI will distribute 30,000 copies of the book — available in print and digital formats — free of cost to support the cause, and children will also be able to view them digitally, according to an official statement.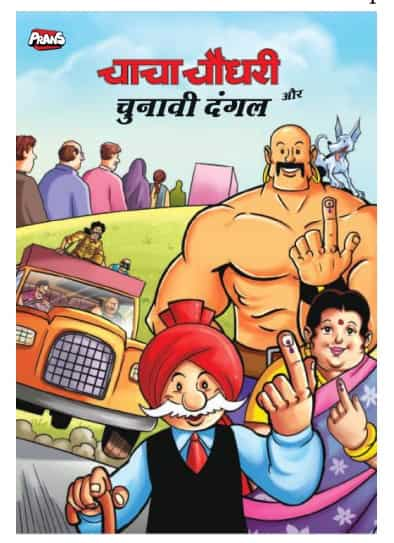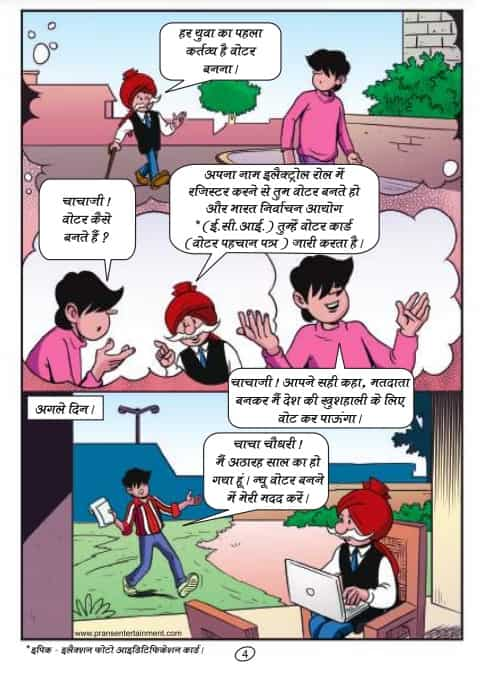 Screenshots from the digital version of 'Chacha Chaudhary aur Chunavi Dangal', a joint initiative by the ECI and Pran Comics
Chief Election Commissioner Rajiv Kumar, and Election Commissioners Anup Chandra Pandey and Arun Goel launched the comic book, 'Chacha Chaudhary aur Chunavi Dangal', a joint initiative by the ECI and Pran Comics, at Nirvachan Sadan in New Delhi. Pran Comics Director and Publisher Nikhil Pran and senior ECI officials were in attendance.
Comic books are relevant and irreplaceable as an outreach medium even in this age of digital media, CEC Kumar said. 
The latest Chacha Chaudhary comic is "designed to inspire the youth to enroll and participate in the festival of democracy", the ECI said.
Recalling his childhood memories, Kumar added that these comic characters provide an engaging platform to convey election-related information creatively. "With a significant following among children and teenagers, this medium enables the Election Commission to effectively engage with the youth, fostering a sense of informed and responsible citizenship from an early age. The comic will help kids to imagine the election process, and it will also help the older generation to revive their earlier days," he said. 
Chacha Chaudhary has a distinct task to perform in 'Chacha Chaudhary aur Chunavi Dangal'
In the comic, Chacha Chaudhary plays a pivotal role in introducing readers to various apps developed by the ECI such as cVigil and KYC and in the process empowering them to become active and informed participants in the election process.
"The book strongly emphasises the significance of women's participation in the electoral process, aligning with ECI efforts to increase women's participation," the ECI said. 
Women account for almost half of the country's 95 crore registered voters.
ALSO READ: Government moves bill to reserve one-third of Lok Sabha seats for women
Who is Chacha Chaudhary? 
The popularity of the comic character transcends urban cities while resonating deeply in towns and villages across the length and breadth of the country.
"Since its introduction by cartoonist Pran Kumar Sharma in 1960, the character's enduring appeal has stood the test of time, and this unique initiative harnesses the emotional connection it forges through nostalgia, creating a holistic approach to voter awareness," the ECI said. 
Updated: Wed, Sep 20, 2023
07:21 pm
New Delhi, ZeeBiz WebDesk