Now, you can create virtual visiting cards in India using new feature by Google: Here is how
Google on Tuesday has launched a new feature that allows users to create virtual visiting cards. Called "people cards", the feature enables users in India to create their profile on its search engine. These virtual visiting cards will allow users to highlight their existing websites or social media profiles to detail their identity to the public.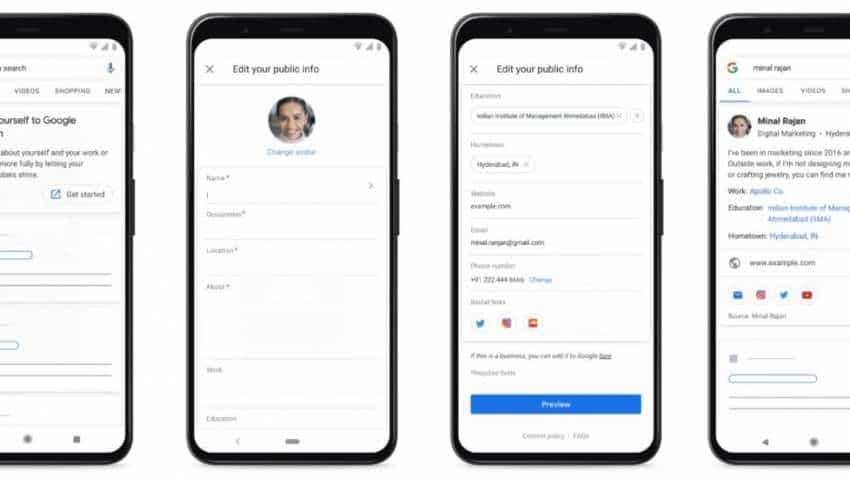 To create these cards, you will have to provide your mobile number and require a Google Account. Source - Google.