Apple, Amazon or Facebook, Netflix Google; In which FAANG stocks you should invest?
The FAANG stocks include the most high performing technology stocks involving tech biggies like Apple Inc, Amazon, Netflix, Google and Facebook.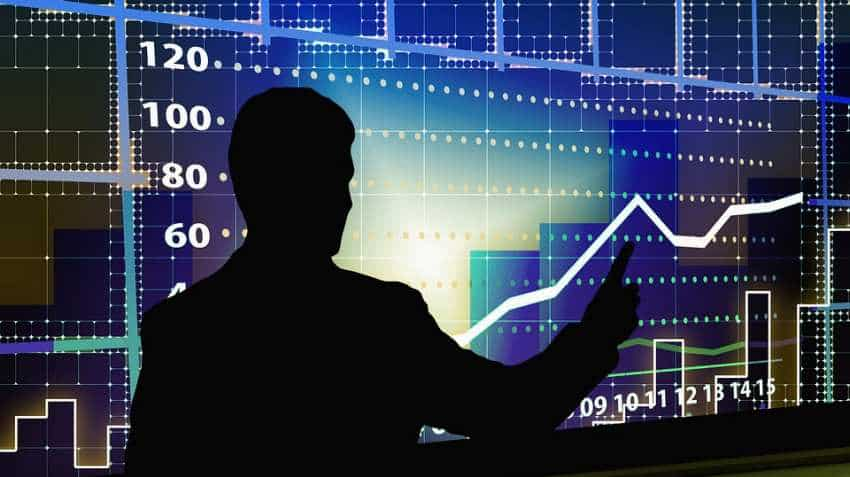 The FAANG stocks include the most high performing technology stocks involving tech biggies like Apple Inc, Amazon, Netflix, Google and Facebook.Photo: Pixabay
FAANG stocks are going through a prolonged weeks-long downfall and the best way to describe the phenomenon is - weird. It was only in July 2018, when many investors were placing their bets in US technology stocks about which company will cross the first $1 trillion mark. No surprises, it was Apple Inc which made investors rich by soaring over the $1 trillion mark. However, the investors saw more good days when e-commerce giant Amazon followed suit right in the next month. But now, the thought of who will clock $1 trillion mark has faded away, and current scenario is making investors quite scared when it comes to investing in technology stocks.
According to a Barron's report, this month alone, FAANG stocks have lost market valuation of $400 billion, and each company has witnessed between 20% to 40% fall. Among the list of top 10 S&P 500 tech stocks in 2018, Netflix is now the only FAANG to make the cut, barely so.
What are FAANG stocks?
The FAANG stocks include the most high performing technology stocks involving tech biggies like Apple Inc, Amazon, Netflix, Google and Facebook. These all stocks trade on NASDAQ, which also takes into account of performance  of over 3,000 tech companies and their growth.
S&P 500 is based on market capitalization of most valued 500 companies that are listed on NYSE and NASDAQ also including the FAANG stocks. Hence, these stocks are considered as best representation of US markets.
Over the last three months, the FAANG stocks have nosedived and are far away from their old glory days. According to a NASDAQ report, where author of Zack.com revealed that Mark Zuckerberg's Facebook has taken biggest hit of around dropping 23.3%, followed by Netflix by 21.3%, Amazon by 17.8%, Apple by 17.8% and Google by 15.3%.
However, over one year's time, investors have gained very little money from Apple stock, which has just grown by 2.2%. However, Amazon and Netflix have outperformed Apple, by giving returns of 31.3% and 35.6% respectively.
There is no good news for investors in Facebook and Google, as these two have dropped by 27.2% and 1.9% respectively in 1-year's time.
Famed investor Mark Cuban says it will produce "the world's first trillionaires," but that should still leave plenty of money for regular investors who make the right trades early, reported in NASDAQ.
So, which FAANG stock should you invest in, if they are continuing to see downfall. Here's what the Barron's report says.
Barron's has analyzed the cause of each FAANG's decline and assessed the ongoing uncertainties.
Apple
Apple's decline accelerated in early November after the company gave disappointing sales guidance for its holiday quarter. That's the last we heard from Apple, but the bad news keeps coming from others. In mid-November, several Apple component suppliers lowered their financial forecasts, hinting at slowing iPhone demand.
In a week's time, Apple shares are down by 11%.
However, yet not much is lost in Apple. Even though the company faces hurdles with product cycle, that still does not change the fact that it has bulletproof balance sheet with $123 billion net cash. This makes the company still a stellar brand and still a loyal customer base.
Facebook
"There is going to be a regulatory overhang, and the stock is facing headwinds from selling pressures and market liquidity," says Sarat Sethi, managing partner at Douglas C. Lane & Associates told Barron. "But the company has unbelievable, valuable properties in WhatsApp and Instagram that will be monetized."
In late July, Facebook stock rallied to $218 mark, however, has started to drop since then by almost 40%. However, even founder Zuckerberg continues to face hurdles from countries across, and sees many blames over data breach, this company is still considered an attractive stock.
Netflix
KeyBanc Capital Markets' Andy Hargreaves downgraded the shares on Oct. 16 after being a Netflix bull since 2014. He cited the company's weaker-than-expected forecast for its fourth-quarter "contribution profit"—Netflix's measure of profitability that subtracts costs and marketing expenses from sales, said by Barron.
The company's sales has decelerated to 34% on yearly basis in third quarter of current fiscal. This sagging momentum creates an issue for a stock priced at over valuations.
Netflix trades at 63 times estimated 2019 earnings. The company has burned through $2.2 billion in cash over its previous four quarters. As of the end of the third quarter, it had long-term debt of $8.3 billion and $18.6 billion of content obligations.
Amazon.com
Just like Netflix, Amazon are seeing similar trend of being sky-high valued.
After topping on September 04, the biggest decline in Amazon stocks were seen on October 26, where they dropped by almost 8% in a day's time. This was because the company witnessed revenue below $500 million of analysts expectations in third quarter.
As per Barron's report, perhaps more worrisome is the declining growth of Amazon's core ecommerce business, which drives the traffic and flywheel for all of Amazon's other highly profitable businesses, including cloud computing, its third-party marketplace platform, and advertising. Amazon's "online stores" revenue— the products it directly sells to consumers—grew 11% in the third quarter, down from 22% a year earlier.
Alphabet (Google)
Google-parent Alphabet's saw the highs in late July, when it surpassed analysts expectations in second-quarter earnings of $11.75 per share to $2 ahead of estimates. This was not, the company also surprised investors and analysts with earnings per share of $13.06 in late October versus prediction of $10.41. Sales of the company has risen by 21% on yearly basis.
RBC's Mahaney told Barron, "Alphabet has been the most consistent grower of the FAANGs," he says. Even after years of robust growth, Google accounts for only a "small percentage of global advertising spending and will gain material market share over the next five to 10 years." The analyst has an Outperform rating for Alphabet shares and a $1,400 price target.
Hence, if you are finding it difficult to know which FAANG stocks you should prefer as an investment option, then you might want to look in the above mentioned factors.
Get Latest Business News, Stock Market Updates and Videos; Check your tax outgo through Income Tax Calculator and save money through our Personal Finance coverage. Check Business Breaking News Live on Zee Business Twitter and Facebook. Subscribe on YouTube.
Updated: Mon, Nov 26, 2018
06:23 pm
Mumbai, ZeeBiz WebDesk