Get ready for the onslaught of software Bots
The next time a helpful chat bubble pops up in your favourite web app, don't be surprised if it turns out to be powered by non-human intelligence.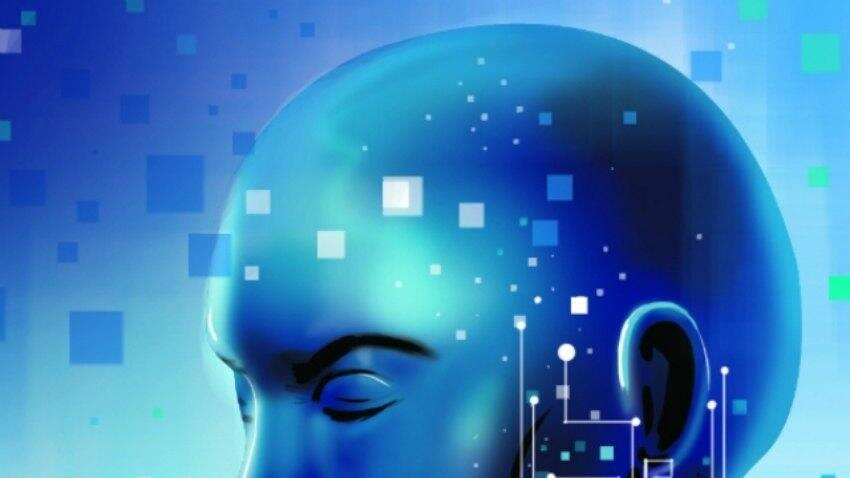 From Facebook to Microsoft to Google to Apple, many of their apps and services we use are going to have intelligent 'bots' that will help us in everything from ordering pizza to selecting shoes online.
Why meet when you can Facetime? Why Facetime when you can chat? Inevitably, the human combine (well the smartphone-enabled ones anyway) is headed toward a reality of growing increasingly accustomed to putting a digital 'box' between one human and another.
This box can be anything from a 4-inch smartphone to a 19-inch all-in-one PC, and the purveyor of this digital experience can be any number of communication apps we choose to use. So it shouldn't be too big a leap to suggest that we new-age digital users may actually be comfortable communicating with an automated piece of software that mimics a real human, especially when we want to find information or get stuff done online. In fact with Siri and Google Now, we already are.
In the past few months,the planet's software giants (Microsoft, Google, Apple and Facebook) have been throwing their unstoppable weight behind advancing the idea of a more pervasive Artificial Intelligence. Bots, or AI assistants, are smartly-created pieces of software that are able to jump into relevant digital experiences to help a user accomplish tasks or deliver relevant information.
For example Facebook at their recent F8 conference demonstrated a chat bot called Poncho that uses an animated cat to deliver whimsical yet accurate updates on the weather, right within the Facebook Messenger interface. In another example, a Facebook Messenger bot guided a user toward selecting and even ordering a pair of shoes from an e-commerce store, all without ever leaving the chat app.
How can a bot be so… human?
The implications of this new trend of chatting with a bot cannot be overstated. The reason being, these bots aren't just simplistic implementations of scripted responses to queries--they are sophisticated pieces of code that are actually able to 'learn' from existing conversations, all the while getting more adept at 'understanding' the need of the user it is interacting with. These terms, originally used only in the human context, are being increasingly applied to these next-gen systems that are starting to mimic human intelligence.
Many of these bots use advanced methodologies such as deep learning, a branch of AI that gives systems the ability to determine the outcome of a situation or to process a challenge by identifying patterns, analysing results, then looping their findings back into the system to make smarter choices over time. These advancements have been facilitated by the massive amounts of processing power now available (supercomputers and cloud-based processing) and vast amounts of data that these systems have to work with (Mark Zuckerberg stated that Facebook's products process about 60 billion messages each day.)
Just as systems such as Siri and Google Now and Cortana are becoming ever more capable of understanding users and processing queries, there may well be a time when the average user will be hard pressed to tell the difference between a software bot and a legit human user.
As Google, Microsoft, Facebook et al--these shapers of our digital lives--jostle to corner a larger part of the pie that is user engagement and advertising spend, bots appear to be the perfect answer to directly engaging with their consumers. This level of interactivity is a veritable holy grail. The ability to strike up a conversation with a user, to guide their decisions, and eventually lead them toward taking definitive action? It's the kind of stuff every brand's dreams are made of.
Heading into a new reality
But all may not be hunky dory in the beginning. As with every new technology, this one is bound to have its share of teething issues. But here it could just be more tangible than ever. Take the case of Tay, the Microsoft bot that ran amok after it was exposed to the harsh reality of Twitter conversations--one that comprises both sensible conversations and vitriolic spurts. Unfortunately, this bot picked up too much of the latter, causing it to go on a racist-laden tirade that led to it being eventually pulled from public exposure.
We'd like to think this may have been a one-off instance, but that may not be the case. Given that both Microsoft and Facebook have opened up their AI development platforms, we're soon going to see a multitude of 'helpful' bots to help us in everything from ordering pizza to booking movie tickets to perhaps even offering higher-level counselling services, over time.
In the onset of this impending wave, there are many things that will need serious consideration. From both the regulatory and ethical standpoints, we're bound to encounter a range of new challenges. With the efficacy of modern AI increasing at such a startling pace, all we can and should do is brace ourselves for encounters with such 'alternate' intelligence over the course of our daily lives. We soon won't be the only smart ones out there.