PUBG vs Junglee Games: How founder Ankush Gera is luring users in face of intense rivalry
Junglee Games has emerged as a leader in skill gaming space with over 10 million users across the globe. The company expects 20 million users this year.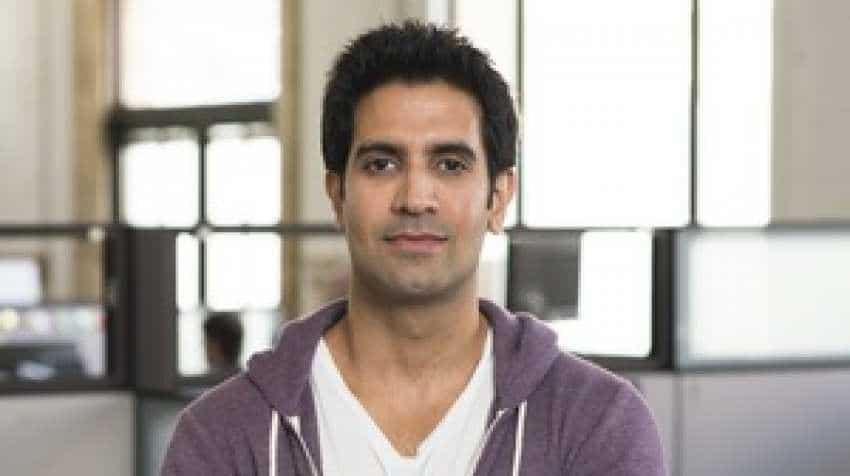 Ankush Gera Founder of Junglee Games. Photo: Junglee Games
Globally, Generation Next prefers a smartphone that is fast, has amazing cameras and top class games. As far as gaming world is concerned, the space is vast and is rapidly increasing. According to Statista.com's data, revenue in the mobile games segment amounts to some $1,015 million in 2019 in India. Average revenue per user from mobile games are now amounting to $6.6 so far this year. In fact, the data projects revenue in this segment to grow at a CAGR of 12% between 2019 to 2023, resulting in volume of $1,597 million. Also, number of users are seen soaring to 235.4 million in the mobile segment alone by 2023. This creates a host of opportunities for companies to attract customers. Not only that, to take on international games, Indian companies are also prepping up with exciting launches.
Junglee Games is one such platform which has emerged as leader in skill gaming space with over 10 million users across the globe. The company expects 20 million users this year. 
In an exclusive interview with Zee Business Online, Ankush Gera Founder of Junglee Games highlights how his company is competing against games like PubG and Mortal Combat. Notably, the company is even using Bollywood movies and stars to attract users. Here are edited excerpts from the interview. 
Q. How is Junglee Games attracting users in the midst of the soaring popularity of games such as PubG, Mortal Combat, etc.
A. The beauty of all the games in Junglee Games repertoire is the fact that these games talk to the Indian consumer - taking them back to the entertainment they enjoyed when younger. They are holistic games which can be enjoyed by the whole family together or played individually. They touch upon the pulse of what makes one Indian. Case in point is our flagship product - Junglee Rummy which is a card game every Indian is familiar with and, chances are they have played the game at least once in their lifetime. The nostalgia of our offerings sets us apart from the other games.   
Another fundamental difference is that we are in the skill gaming industry. Our games cater to those who are more inclined to use their mathematical and analytical skills. Our players also seek to improve their logical reasoning, memory and decision-making skills, while playing in an environment which is both fun and thrilling. These insights help us in targeting the right kind of players to our platform with the right communication. 
Q. Can you explain more about Junglee Games?
A. Junglee Games is home to a plethora of engaging games which speak to the Indian audience. We boast of being the fastest-growing skill-gaming platform, with over 20 million users across the globe and over $500 million in gross transaction volumes. Founded in 2012, we are operating mainly from San Francisco and Delhi, and have a significant presence in San Francisco, Hong Kong, Austria, India, Vancouver, Argentina, and Poland.
From 2013 to 2019, we've doubled in revenues and headcount every year. And we've done this on a shoestring budget.  The fundamental reason behind the success we've experienced is the team and culture we've built.  We're a team of extremely passionate individuals who crave learning.  We operate on a strong set of core values and put data before everything else.
The most notable products helmed under the Junglee Games banner include Junglee Rummy, Eatme.io and Howzat Fantasy. The company monetizes skill games and tournaments like Junglee Rummy and Howzat Fantasy through a service fee and social games like Eatme through in-app advertisements and purchases.
Q. How does typing up with Bollywood Movies help?
A. We've tied up with regional and Bollywood movies as a way of branding one of our core offerings - Junglee Rummy. Some of the movie stars like Sushant Singh Rajput, Bhumi Pednekar, Malhar Thakar (Gujarati movie star), Prashanth (Tamil movie star), Aadi Sai (Telugu movie star) and Sasha Chetri (Airtel 4G girl) have endorsed Junglee Rummy in lieu of our strategic tie-ups with the movies they star in.
This gives us tremendous star power to leverage and help in reaching a wider range of audience. Also, a little glam helps a long way in creating interest and raise awareness about the game and builds credibility to the brand.
Another strategic benefit is the positive impact an association of this caliber creates. When people see our product with a well-known face or movie, there is a level of inherent trust felt as well.  This, in turn, builds on the trust that we are known for across the industry.
Q. What is the vision ahead.
A. We aim to launch new skill based games which don't exist in the market today and create new segments of enthusiastic gamers. Our goal is to continue to be a dominant player in the skill gaming space in India while launching new products and expanding our offering to the rest of the world.
We are also committed to train and educate the next generation of gaming entrepreneurs on strategies to raise capital, build strong cultures, build data-driven KPIs and have a more holistic view to execute and succeed in gaming. It is important to create the right environment for this industry to grow in India. Another need of the hour is to work with self-regulatory bodies like TRF and IFSG that continue to ensure the integrity of the systems, players and operators.
To support our world-wide expansion plans, we plan to build and launch new global IP while foraying into eSports and mSports.
Q. Are you targeting IPL lovers through your cricket fantasy game? What are its features?
A. Our cricket fantasy game, Howzat is already out in the market and we have seen a great initial response to the app. Understanding the pulse of the nation for both cricket and social media, we've focused our marketing budgets on social media this IPL season. And the cricket fans have responded positively.This has boosted our budgets for World Cup and we plan to scale marketing quickly.
Howzat exhibits various features like creating your own fantasy team, player statistics, real-time score updates, real-time customer support,  fastest withdrawals and many more.
Q. What is the business strategy for 2019?
We are excited to launch new games this year which don't exist in the market today. Not only will it change the status quo, but it will also challenge us to attract a new segment of players. You can see 3-5 more games from us this year.
Since our launch, we have seen a Y-O-Y growth of 80% to 100%. In FY19-20, the company will see $600 Mn in Annual Gross Gaming Revenue. We are also targeting 40-50 Mn active users by the end of this financial year.
With these targets, we are also expanding our team of marketers, technical gurus, design mavericks, and data- scientists. We aim to increase headcount by 30-50% by hiring the best talent to continue our mission of building an amazing gaming business with an outstanding culture while honoring our roots in India.
Get Latest Business News, Stock Market Updates and Videos; Check your tax outgo through Income Tax Calculator and save money through our Personal Finance coverage. Check Business Breaking News Live on Zee Business Twitter and Facebook. Subscribe on YouTube.
Updated: Mon, May 13, 2019
03:39 pm
Mumbai, ZeeBiz WebDesk