Car rental start-up Revv allows you to switch cars every month
Revv's new product offers car rentals on a monthly and yearly basis which range from Rs 22,000 to Rs 40,000 per month.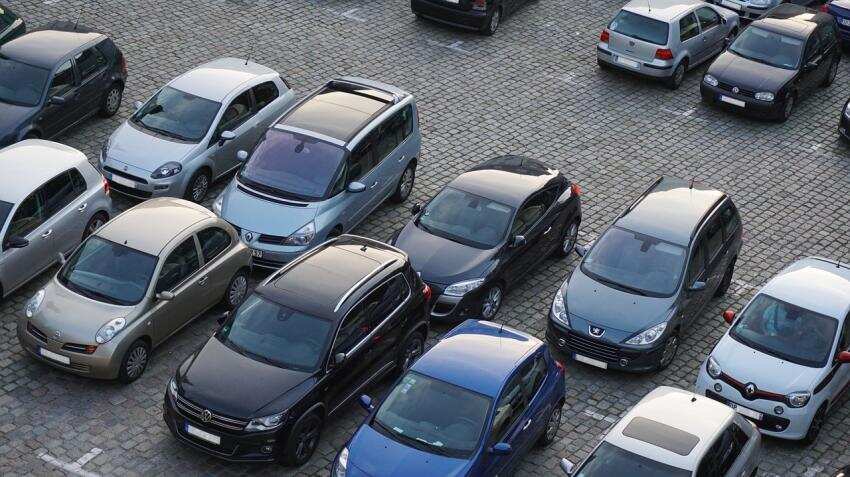 Car parked in a parking lot. Photo: Pixabay
Key highlights:

Customers can switch cars during the duration of a couple of months or a year
Rentals for the cars under the 'Switch' plan ranges from Rs 22,000 to Rs 40,000 per month
"We are the Netflix of car rentals," says Revv co-founder
Car rental start-up Revv announced that it will be launching its latest product Switch on Friday lets users subscribe to cars on a monthly or yearly basis.
Besides this customers can switch cars during the duration of a couple of months or a year, switch the subscription on and off for some time during the months they have taken it for and switch cars between cities.
While the company offers other products which offer car rentals for a day or two, they have now launched a new product which offers rentals on a monthly basis. Under the 'Switch' offer they have two plans, ie a monthly plan or a yearly plan.
The rentals for the cars under the 'Switch' plan ranges from Rs 22,000 to Rs 40,000 for a month, depending on the car subscribed for. For instance, a hatchback such as the Hyundai i10 Grand Magna, Maruti Suzuki Swift and Celerio costs Rs 22,000 for a month. An SUV such as the Mahindra SUV comes at a price of Rs 40,000 per month.
Karan Jain, Co-founder and COO of Revv said that the idea came about as they got feedback from customers who wanted to rent a car for a more longer period than just a day or two. Their requirement was different and the way they used the cars were also different. Plus the car rental products offered were far too expensive if take for a month.
"Some people needed a car for a shorter duration, but much more longer than a day or two. Many of them were people moving to a new city but who did not want to buy a car at that moment. Some of them were traveling between cities and wanted to drive around. These are the people that oscillate between what services are offered by an Ola or Uber and a car owner. There was nothing that caters to these consumers," said Revv co-founder and CEO Anupam Agarwal.
Rohit says that this is an alternate way of car ownership for millennials, as they may not have enough money for the down payment or may not want to buy a car and just rent it for a while. "We are the Netflix of car rentals," said Jain.
He explained that Switch had three primary features. One was that a subscriber could switch their subscription on or off during the period. For instance, if a person has taken it for a period of three months, he or she could choose to turn the subscription off for a month he or she may not be using the car.
Another is the option to switch between cars from one month to another. The third is that if they switch from one city to another they can opt for the same car in another city when they reach there.
When questioned why should people opt for Switch when they could easily pay the same money in EMI for buying a car with zero down payment today, Rohit responded saying that here a customer does not have to worry about maintenance, insurance and registration costs.
"Registration costs in India are quite height. While you are right that you can buy a car in zero down payment and pay the same in EMI. What many don't tell you is the high price that you have to pay for registration and insurance itself. It costs around Rs 1-1.5 lakh for registration of your car itself in India. In rentals you don't have to pay that," said Agarwal.
However, what you do have to pay is a security deposit apart from your rental money. This can vary from Rs 5,000 per month for a Rs 22,000 car rental and could go upwards from there depending on the model.
The cars are fully insured but if the customer meets with an accident due to his or her own fault then they could incur some further costs. The liability amount of the customer is capped at Rs 10,000.
The product is launching in six cities, ie Delhi-NCR, Mumbai, Pune, Hyderabad, Bengaluru and Chennai.
Revv has raised a total of $11 million. It raised $9 million in its Series A round of funding in November 2016 from Edelweiss Private Equity and Mahindra & Mahindra Finance. It had earlier raised $2 million in seed funding.
Updated: Fri, May 19, 2017
01:36 pm
Mumbai, ZeeBiz WebDesk