7th Pay Commission: Central government employees incentive increased by Rs 20,000; check what DOPT said
7th Pay Commission: In a decision that will please a majority of the Central government employees, the Department of Personnel & Training under the Ministry of Personnel, Public Grievances & Pensions, has released a notification on March 15 announcing a 5-fold increase in an incentive paid to them. "Central Government Servants acquiring fresh higher qualifications after coming into service are granted incentive in the form of one-time lump-sum amount ranging from Rs 2000 to Rs 10,000," said the ministry in the notification.
It added, "The decision of the Government on various allowances based on the recommendations of the 7th CPC and in the light of the recommendations of the Committee under the Chairmanship of Finance Secretary has been issued as per the Resolution No. 11-1/2016-IC dated 06.07.2017 of DOE". 
Here are 5 key highlights from the notification linked to 7th pay commission report recommendations:
7th Pay Commission: Degree and incentives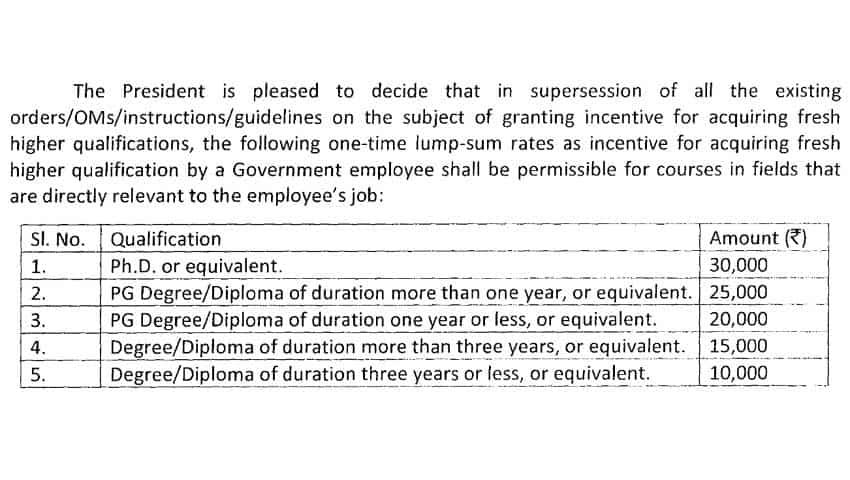 7th Pay Commission: Professional courses directly relevant to the functional requirement of the Organization/Ministry/Department but not covered by any one of the categories mentioned in para 5 above, shall be notified specifically under SI. No. 4 or S of para 5 above, by the concerned Ministry/Department in consultation with their respective IFD.
7th Pay Commission: Incentive for degree related to functions of the post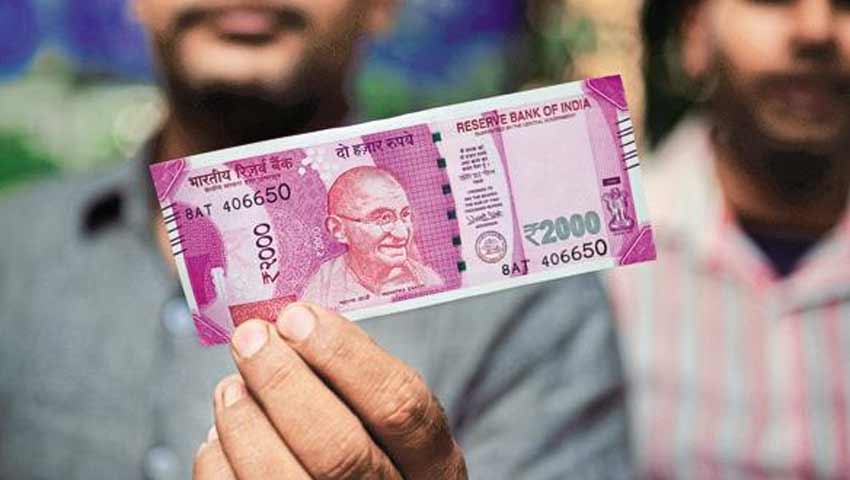 7th Pay Commission: No incentive shall be allowed for acquiring higher qualification purely on academic or literary subjects. The acquisition of the qualification should be directly related to the functions of the post held by him/her, or to the functions to be performed in the next higher post. There should be direct nexus between the functions of the post and the qualification acquired and that it should contribute to the efficiency of the government servant. (PTI)
7th Pay Commission: Quantum of incentive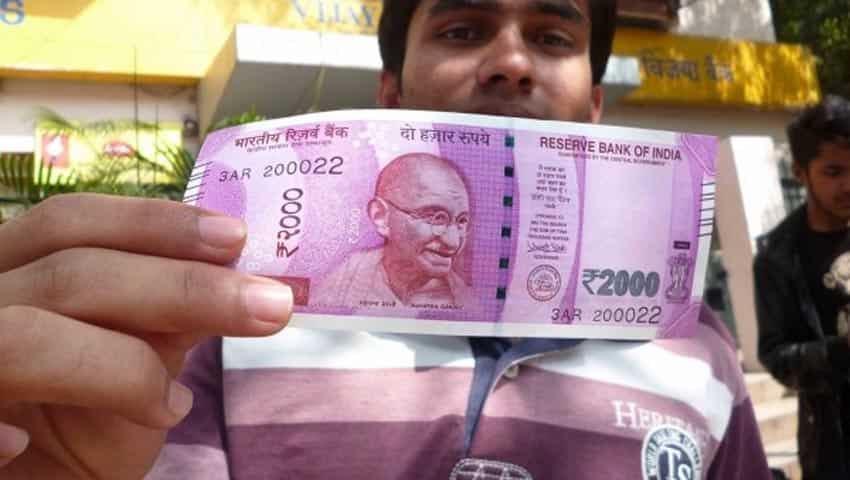 7th Pay Commission: The quantum of incentive will be uniform for all posts, irrespective of their classification or grade or the department. The incentive shall not be admissible where the government servant is sponsored by the government or he/she avails study leave for acquiring the qualification. The incentive would be given only for higher qualification acquired after induction into service. (IANS)
7th Pay Commission: Maximum two times payment