Worried about how to invest? These 5 blockbusters can help you learn how to stay financially fit
It is always best to have exposure for financial do's and don't with a few examples. With that movies can actually help you understand how to remain financially fit.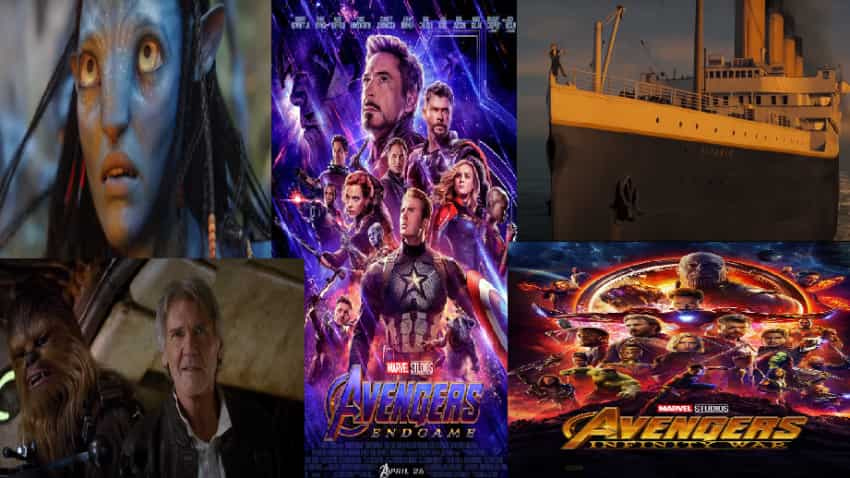 Everyone plans for financial backups in their lives. Photo: Marvel Official Website/Youtube Page
Everyone plans for financial backups in their lives. The real reason would be to ensure safety and security in times of needs which can be unpredictable for instance health emergency, wedding, debts and much more. But often, how to begin financial planning plays a spoilsport. That is because financial planning is a tricky and vast subject which needs constant attention. You cannot jump to a conclusion without understanding the basic, such leads to hasty decisions. And hence we are left with nothing but regrets of missing out opportunities. However, it is always best to have exposure for financial do's and don't with a few examples. With that, movies can actually help you understand how to remain financially fit. Currently, Marvel's Avengers Endgame has become the eye candy for citizens across the globe  as it races towards the tag of highest ever box office collectors across the world from Avatar. It is because of these movies storyline which has grabbed the attention of citizens, and hence many are willing to go beyond bucks to watch them. But why just Avengers Endgame, the top five highest grosser ever can help you prepare your financial needs and goals. 
Avatar - Contribute, review and maximum!
It was not just 3D effect that made Avatar a must watch and by far the highest grosser. The story surrounding over a world called as Pandora which is packed with immense beauty, nature, treasures and resources beyond any price. However, in order to survive a battle emerges among humans and the lifeforms on Pandora. Avatar managed to bag $2,787,965,087  worldwide.
From here we can learn it is a two way process for survival which can also be attributed in financial terms as well. As you sow so shall you receive. Be a contributor to your investment. Compare which schemes you would want to invest. In India, there are host of options available such as equities, mutual funds, commodities, fixed deposits, Post office saving schemes, tax saving schemes, National Pension Schemes (NPS), Public Provident Funds (PPF), gold schemes and much more. You must be able to analyze factors like your risks, how much to contribute and your goals. 
Then once invested, always review your investment performances. For instance, if you have invested in stocks make sure you know where your stock is performing. If your goal is achieved you can always book profit. But remember to maximize your investment. If at first you could not achieve the maximum goals, you can always diversify your investments. 
This would mean having a balanced investment in your bucket list and letting them perform. Do not be dependent upon one life form, but with proper exposure invest and multiply. 
Avengers Endgame - Learn from failures!
Avengers had to learn from their failures at first, in order to develop a more stringent and unthinkable plan B to kill Thanos once for all and save Mother Earth. Currently, Avengers are second highest grosser and just couple of billions away from Avatar's trademark. So far collections from this movie comes at  $2,614,805,870 worldwide. The numbers are still expected to rise further.
That said, if your investment is market linked, for instance even NPS has 50% exposure to equities. You might want to be patient even when your investment is not giving your expected returns. In stocks, volatility is at extreme and risk is high, hence, if your one investment is not working out well for you then it is always better to learn from mistakes and work on Plan B. 
Do not be emotional with your investment, always thrive for more and work beyond the nature of the schemes. In case of traditional investments where returns are guaranteed and risks are minimal, the only thing you need to take care off is to create enough savings. If your monthly savings are at jeopardy, then analyze where you going wrong and prepare another investment pattern. But first make sure to pay your expenses. 
Titanic - Be Alert!
Titanic which was the first passenger ship back in 1912, was described as unsinkable. However, the ship did sink killing some 1500 passengers. The irony here was a mistake made by the captain in missing out a layer of ice awaiting at their way of journey. The ship which was defined as safe with strong body sank into the ocean due to a small error. The movie bagged a collection of $2,187,463,944 worldwide.
Here we can learn the importance of alert in any form of investments. For instance even if you opt for fixed deposits a traditional scheme, you might want to be alert in knowing when you will receive best returns. The scheme is a long term, and generally gives lessor returns compared to stocks, mutual funds and NPS. Hence, grabbing the right opportunity needs your extensive attention. 
Meanwhile, in regards to stock exchanges, well as Warren Buffett describes to invest in a wonderful company at a fair price reveals a lot about working against market's nature. Dalal Street idol Rakesh Jhunjhunwala also reteriates that buy when others are selling and sell when others are buying. Invest in a business and not in a company. Hence, be alert to know when is the right time for investment, if you want to gain hefty. 
Star Wars: The Force Awakens - Stay persistent in negatives!
After three decades from the defeat of Galactic Empire, the galaxy was open to a new threat from the evil Kylo Ren and the First Order. Finn, Rey and Poe supported by Resistance and the Republic are working hard to stop these two evil minds. While to do, they are in search of Luke Skywalker the last surviving Jedi who went into hiding. The movie collected approximately $2,068,223,624 worldwide.
There are things beyond your control, and that is exactly what markets is all about. The stock exchanges across the globe change dramatically, due to economical, political or business developments. Hence, when things work beyond your reach, what you can do is find a plan for your investment. Analyze which stock you must hold onto and which to buy. Similarly, bank deposits also have their own drawbacks, especially when RBI is trimming down policy repo rate. A cut in repo rate means a boost to lending, however, deposits interest rates tend to remain either unchanged or down. Thereby, in case of fixed investments, you can always look out for other options. While when markets tumble, you can decide to remain patient as that will not be the scenario forever. 
Avengers: Infinity War - Have a savings plan!
The one was a reflection to how exactly earth was divided in two parts with few missing citizens in Avengers Endgame. Even despite every attempt by Avengers, Thanos manages to defeat them and grab all six infinity stones. This movie had collected a maximum $2,048,359,754 worldwide. 
For every investment you have to begin from scratch. You might eye to buy your own dream house or wedding expenses. However, sometimes it is possible your plan won't work out for you well. One of the most important factor for having a savings plan is to note what are your expenses such as groceries, electricity bills, EMIs, daily spending, etc. Try clearing them first one-by-one. Make sure you decide a ratio for your savings. Let's say from your salary you keep 5% aside for savings. Accordingly, decide which investment suits best for the money you saved. Notably, do not exhaust yourself with too much expenses while you were busy saving. A little step can work magic for you in future. 
Thereby, say goodbyes to your worries and invest fearlessly. 
Get Latest Business News, Stock Market Updates and Videos; Check your tax outgo through Income Tax Calculator and save money through our Personal Finance coverage. Check Business Breaking News Live on Zee Business Twitter and Facebook. Subscribe on YouTube.
Updated: Tue, May 21, 2019
11:00 am
Mumbai, ZeeBiz WebDesk